"This funding is critical – without it we would only be able to accomplish a fraction of the wonderful things that Bird City Wisconsin has achieved."
Bryan Lenz, Ph.D., former Director of Bird City Wisconsin
The Natural Resources Foundation of Wisconsin supports the efforts of those working to protect our state's natural resources through our grantmaking programs. We fund projects that have a deep impact on Wisconsin's lands, waters, and wildlife, and that connect people of all ages to our state's incredible natural resources.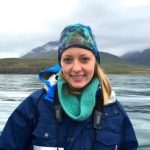 Caitlin Williamson
Director of Conservation Programs
(608) 266-1430
[email protected]
Cait oversees the Foundation's grantmaking programs focused on Wisconsin's public lands and waters, wildlife, and education. Cait's work encompasses conservation science and planning, partnership development, and capacity building.