The Natural Resources Foundation of Wisconsin funds projects that have a significant and positive impact on Wisconsin's lands, waters, and wildlife, and that connect people to Wisconsin's natural wonders.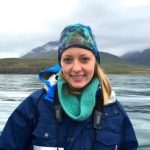 Caitlin Williamson
Director of Conservation Programs
(608) 266-1430
[email protected]
Cait oversees the Foundation's grantmaking programs focused on Wisconsin's public lands and waters, wildlife, and education. Cait's work encompasses conservation science and planning, partnership development, and capacity building.