This year the Great Wisconsin Birdathon participants were invited to take part in the Backyard Birding Challenge, a new addition to the Birdathon that encouraged participants to keep track of their backyard birds and contribute their findings to a shared collective list.
In total, Birdathon participants reported finding an incredible 185 species in their own backyards! The species ranged from frequent flyers like Black-capped Chickadees and Chipping Sparrows, to surprising finds like a Parasitic Jaeger flyover and singing Henslow's Sparrows. A special shoutout to the Lake Superior eBirders Birdathon team who contributed 49 species in northern Wisconsin and the Motmot Crew Birdathon team who contributed 40 species from the Driftless region.
The Backyard Birding Challenge proved that 1) backyard birding is of course a fantastic activity and 2) that backyard habitat matters a lot for the birds.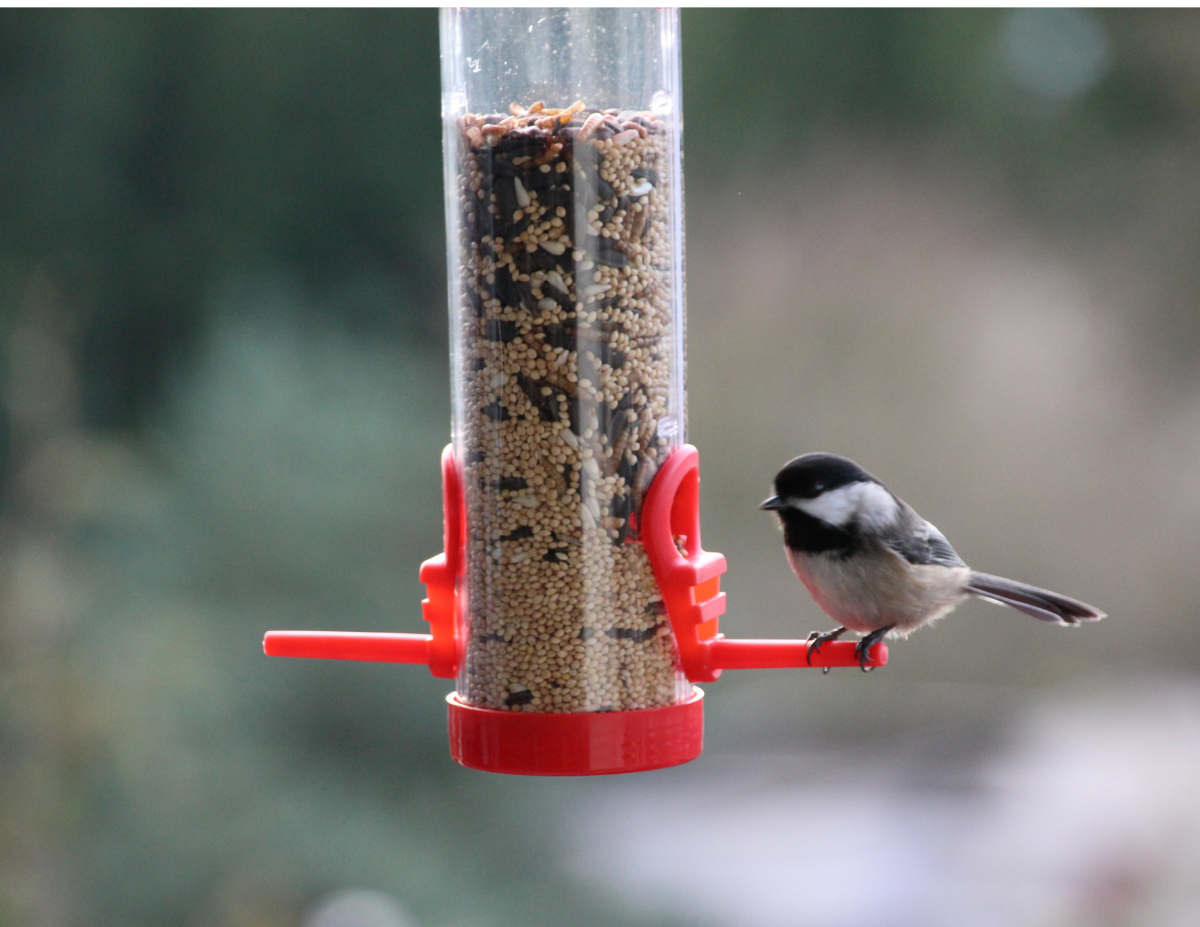 Black-capped Chickadee via Canva.
Tips & tricks for fledgling birders
If you are new to backyard birding or birding in general, a great way to get started is to take some time to familiarize yourself with the species you are likely to encounter. Here in Wisconsin we have an incredible variety of birds, in fact more than 400 species have been reported in the state!
Before you get too intimidated by that number, it is important to keep in mind that a handful of species are more inclined to visit backyards than others such as American Goldfinches, Northern Cardinals, or Downy Woodpeckers to name a few. Spring and fall migration bring a great variety of species to Wisconsin, but pre and post-migration can provide a great opportunity for fledgling birders to start learning their local birds when there are fewer species to be found.
There are many resources and articles online to help you learn your backyard birds, such as Birds & Blooms "15 Commons Backyard Birds You Should Know". A powerful tool used by many Birdathon participants and birders across the state is the free smartphone app Merlin Bird ID which helps identify birds by location, size, color, and behavior.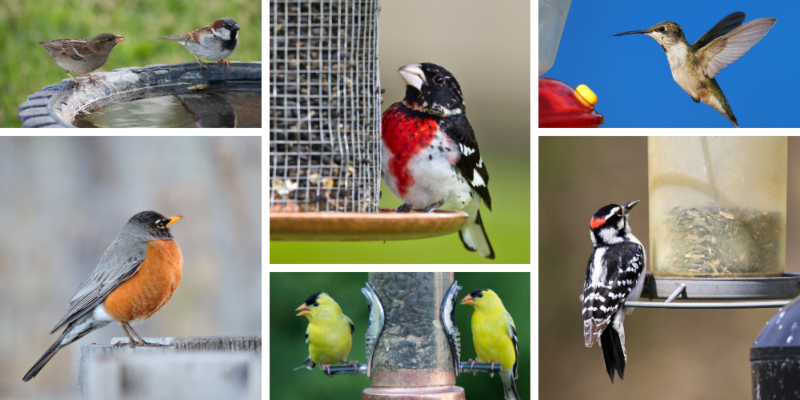 "Backyard Birds" species: House Sparrows, Rose-breasted Grosbeak, Ruby-throated Hummingbird, American Robin, American Goldfinches, Hairy Woodpecker. Photos via Canva.
Creating a backyard oasis
Now that you are ready to observe your backyard birds, you will want to attract a variety of species.
There are a lot of elements to consider when turning your backyard into an oasis for birds. When you think about environments where birds thrive in nature, factors like shelter, nesting sites, water, and food availability all play a large role.
For now, let's get started on food. Birds are unique not only in their appearances, but also in their diets. Some species thrive on seeds, whereas others require a more specialized setup.
For example, our smallest species the Ruby-throated Hummingbird enjoys sweet nectar served from a hummingbird feeder whereas Baltimore Orioles are all about orange slices and grape jelly from a jelly feeder.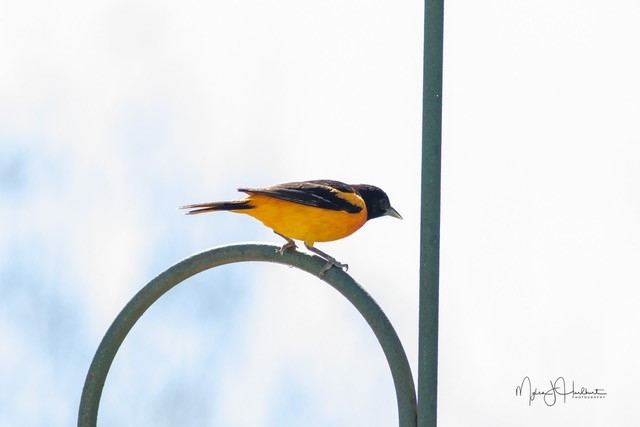 Backyard Baltimore Oriole, photo by Myles Hurlburt of the Wausau Nutcrackers Birdathon Team
Feeding your feathered friends
Kaytee, one of this year's Great Wisconsin Birdathon sponsors, is a locally owned and operated business based in Chilton, WI whose mission is to provide the highest quality food and services for people's enjoyment of birds and pets. Luckily, Kaytee has you covered with products for attracting a variety backyard birds. Kaytee even created a video titled, "Backyard Enthusiast" with some of their personal tips and recommended products.
Thank you to all the Great Wisconsin Birdathon participants who took part in this year's Backyard Birding Challenge, and a special thank you to Kaytee for providing a generous sponsorship for the Birdathon and supporting our Wisconsin birds!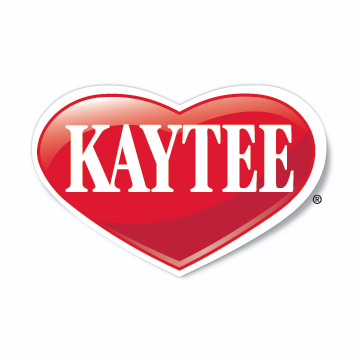 Kaytee's mission is "To provide the highest quality goods and services for people's enjoyment of birds and other pets."
For more than 150 years, their focus has been on giving pet parents the best bird and small animal nutrition and care. They're also dedicated to supporting various community outreach programs in their backyard, beautiful Chilton, Wisconsin!