Complimentary Gift Membership
Current members can give up to 5 complimentary memberships each year!
Thank you for renewing your membership with the Natural Resources Foundation of Wisconsin!
Since our founding in 1986, the Natural Resources Foundation of Wisconsin has provided more than $9 million for the needs of our state's local public lands, waters, and wildlife.
To thank you for renewing your membership,  you can gift up to 5 free memberships each year to friends and family or others interested in conservation. Follow the instructions below to gift your complimentary memberships, and connect others to the good work we are doing together to conserve our state's public lands, save endangered wildlife, and pass our natural heritage on to future generations.
How to gift your complimentary memberships
1. Download the Complimentary Membership form below.
2. Email us the completed form at info@WisConservation.org.
3. We will send an introductory letter to the recipient acknowledging your gift of a complimentary membership – please allow up to three weeks for processing.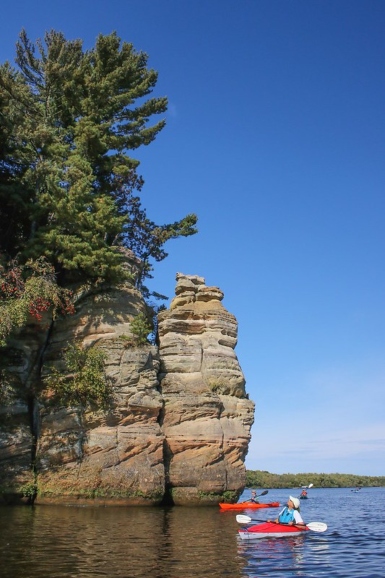 Membership Benefits Include: 
Knowledge that your support stays completely in Wisconsin, to protect the lands, waters, and wildlife right here in our state.
The chance to join us on our members-only, expert-led Field Trips to see Wisconsin's most incredible wildlife and landscapes. Along the way you'll learn about conservation and research being done to protect these places.
The exclusive chance to travel with NRF and other NRF members as we explore natural wonders around the world. Our domestic and international travel experiences venture to places as far-flung as Patagonia and as close-to-home as Isle Royale. All trips are limited to small groups (never more than 20 and usually fewer than 15) and are led by local conservation experts.
Conservation news and stories from our members-only magazine, Bridges, published three times a year, along with monthly updates from our WisConservation Enews – delivered to your email in-box each month.
Other special premiums based on membership level.