Great Wisconsin Birdathon Coordinator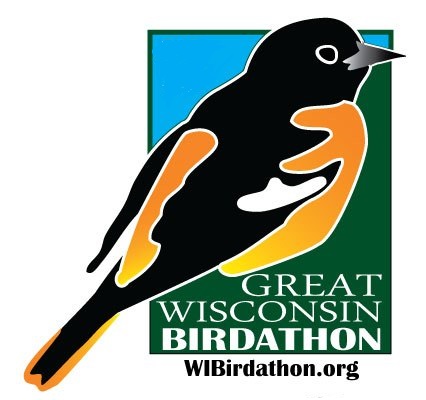 About the Great Wisconsin Birdathon: The Great Wisconsin Birdathon is an annual fundraising effort that engages individuals and communities to raise support and awareness for birds in Wisconsin. Individuals and organizations form teams of birdwatchers and select a date between April 15th and June 15th. The team then commits to counting as many unique bird species as possible in that 24-hour period. Next, the team sets a fundraising goal as well as a goal for how many species of bird they hope to see. Then the team collects pledges and donations from friends, family, and community members. Funds raised through the Great Wisconsin Birdathon support high priority bird conservation projects via the Bird Protection Fund, which has supported more than $1 million for bird conservation in Wisconsin.
Job Description: As our Great Wisconsin Birdathon Coordinator, you will engage individuals and organizations in the annual Great Wisconsin Birdathon event, which runs from April 15-June 15 each year, and raises $90,000 for bird conservation in Wisconsin. You will manage all elements of event coordination for the Great Wisconsin Birdathon, including recruiting teams, providing support to teams and donors, soliciting and stewarding Birdathon donors, and managing marketing and communications for the event. Please note that this position requires a January to August 2020 commitment.
JOB RESPONSIBILITIES:
Event Coordination
Develop an annual work plan for the Great Wisconsin Birdathon and coordinate and implement all work plan activities, working closely with the Birdathon Planning Team, and Foundation staff.
Coordinate planning and strategy meetings with the Birdathon Planning Team
Monitor progress towards fundraising goals
Provide assistance to teams and donors
Manage Birdathon donation data, in communication with Membership Director.
Participate on the Bird Protection Fund Committee.
Marketing, Communications & Outreach
Manage the Great Wisconsin Birdathon website.
Create and deploy content for Great Wisconsin Birdathon communications, including the Bird News You Can Use e-newsletter, social media, and content for other Natural Resources Foundation publications.
Promote the Birdathon to conservation partners and others.
Outreach on the Birdathon at conferences, meetings, events, bird clubs, etc.
Develop the annual Great Wisconsin Birdathon report.
Donor Stewardship & Solicitation
Coordinate fundraising field trips for the Great Wisconsin Birdathon.
Solicit event sponsorships from corporations and foundations.
Leverage employee matching giving programs to engage companies in the Birdathon.
Conduct donor stewardship activities to major Birdathon donors, including thank you calls, personal thank you notes, and gift impact reports and updates to donors.
Update and maintain donor database records and files.
Provide support for donor events and other outreach activities.
Qualifications & Experience
A commitment to the Natural Resources Foundation's conservation mission and values, a personal sense of stewardship and love for Wisconsin natural resources, and knowledge of Wisconsin's conservation issues, especially of Wisconsin's birds.
Attention to detail and excellent interpersonal skills.
Commitment to high quality customer service.
A connection to Wisconsin's birding community ideal but not required.
1-3 years event planning or coordination experience for a non-profit organization.
Proficient in managing and using websites, digital media platforms (MailChimp), social media, Microsoft Office Suite, and donor databases.
Strong written and oral communication abilities.
SALARY, HOURS, & HOW TO APPLY:
$17 to $19 per hour, commensurate with experience
Part-time, hourly position – 15 hours per week – January through August 2020
Please submit your cover letter, resume, and three references to Shari Henning at nrfhr@wisconservation.org no later than November 22, 2019.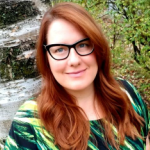 Shari Henning
Operations Manager
(608) 409-3114
nrfhr@wisconservation.org
Shari is responsible for managing the operational functions of the Foundation.