Galápagos Islands: Catamaran biodiversity cruise

June 19-29, 2019
A destination on nearly every traveler's list, the Galápagos Islands have been intriguing explorers for centuries. Discover firsthand the fascinating biodiversity, volcanic terrain, and geological history that make the islands so compelling. This 11-day biodiversity cruise aboard the beautiful Tip Top II catamaran includes visits to landmarks like the red sand beaches of Rábida Island, Sombrero Chino, Dragon Hill, and the Twin Craters, plus the chance to see iconic and unusual wildlife. Accompanied by an expert naturalist guide, you'll learn about the forces, both natural and human, that have shaped the archipelago through the years. This trip is limited to 14 travelers.
Trip Highlights
Come face-to-face with iconic wildlife including Blue-footed Boobies, flamingos, sea lions, marine iguanas and Galápagos penguins.
Explore bays and islets by small panga craft (zodiacs) and land on multiple islands to walk and enjoy wildlife that is unafraid of humans.
Hike to the summit on Bartolomé Island for spectacular views of Pinnacle Rock, one of the archipelago's most recognizable features.
Discover fascinating geological history while trekking volcanoes and lava fields.
Visit the Bellavista Cloud Forest Reserve to discover the beauty of this Ecuadorian cloud forest, considered one of the most biodiverse ecosystems on the planet.
Pricing
REGISTRATION IS CLOSED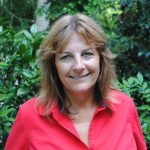 Debbie Sturdivant Jordan
Travel coordinator at Holbrook Travel
(866) 748-6146
Debbie@HolbrookTravel.com
Debbie has been coordinating and customizing incredible travel experiences for the Foundation for years. She can answer any questions you might have about this trip and get your spot reserved.