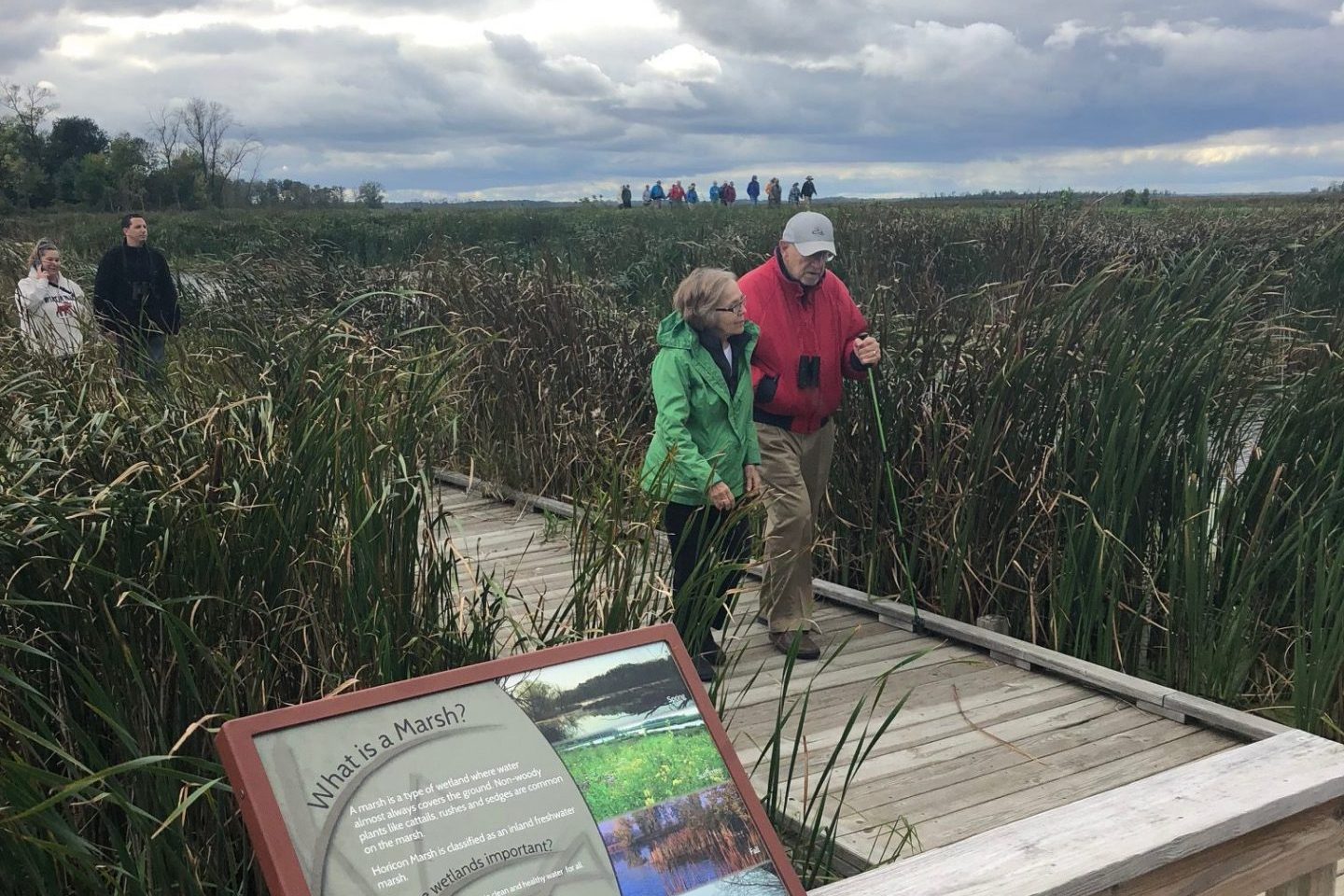 Ron Semmann helped create the Natural Resources Foundation of Wisconsin while working at the Department of Natural Resources in 1986. He later served as the first executive director, brought on the first paid staff, and has been a critical member of the board of directors in the years that followed. Ron is now ready to enjoy a much-deserved retirement and while we will miss him greatly, his wisdom will always be welcome as Board Member Emeritus, friend, and supporter.
A message from Ron to all NRF members, partners, staff, and board:
It is always difficult to know when is the proper time to step aside. Given the quality of the board and the staff, and the dedication of all to our mission, I know the Foundation will continue to flourish in the years ahead.
Our success is the result of the work and love of many folks—love of a desire to preserve our corner of the earth. The creation of the Natural Resources Foundation of Wisconsin was a labor of love on my part and that of our leadership team, but the real success is a product of hundreds of you devotedly and silently working to make a difference. It is also a product of thousands of Foundation members who have contributed financially, attended Field Trips, and volunteered their time.
There was a dream and a vision in 1986 that an organization could be created that would help to augment the financial shortcomings from the state budget. We were fortunate to have the wisdom and support of Secretary Besadny and his Natural Resources Board, and we had top DNR officers like Bruce Braun, Linda Bochert, Marty Henert, and others who said "let's just do it." So we did it—because of you—and I thank you. 
Ron has contributed so much to the Foundation over the years, including a history of NRF titled "Origins: Creating the Natural Resources Foundation of Wisconsin".