Resources for Current Grant Recipients
Congratulations on receiving a grant from the Natural Resources Foundation of Wisconsin!
We are pleased to support your important work and look forward to sharing your story with our members and donors. This web page outlines the expectations we have for our grant recipients, as well as additional information you can use to promote this grant in your organization's communications and in your local community
Grant Expectations
Recognition: We ask that you recognize the Natural Resources Foundation's contribution in your communications. When recognizing our support, please use our full name "Natural Resources Foundation of Wisconsin" and when appropriate, our logo (e.g. print and digital publications, brochures, signage, etc.) 
Project Report: As a grant recipient, you are required to complete a project report by the due date specified in your award letter. Our report form is available at the button below. We use this information to quantify our impact and share your story with our members, donors, and the conservation community. Please contact us if you require an extension to your report deadline.
Photos: We ask that you share at least 2 high-quality photographs of the project when you submit your report. You are also welcome to share photos, videos, thank you notes, or other related materials with us at any time – we love sharing grantee updates in our communications! Please make sure to include a caption and photo credit.
Grant Promotion
Media Coverage: If you receive any media coverage on this project, please share them with our director of communications, Shelly Torkelson (shelly.torkelson@wisconservation.org). We are happy to share with our network, distribute to other media sources, provide a quote for an article, help review a press release, or provide other assistance you may need.
Social Media: Please follow and tag us in any related posts, photos, or events. You can find us at @NaturalResourcesFoundation on Facebook and @WisConservation on Twitter and Instagram.
Guest Blog: We are always looking for stories to share on our WisConservation Blog. Consider sending us a few photographs and a short write-up about your project and we'll help get your story out to our Natural Resources Foundation audiences.
Sample Promotion: See examples of past grant recipients' grant promotion on their social media.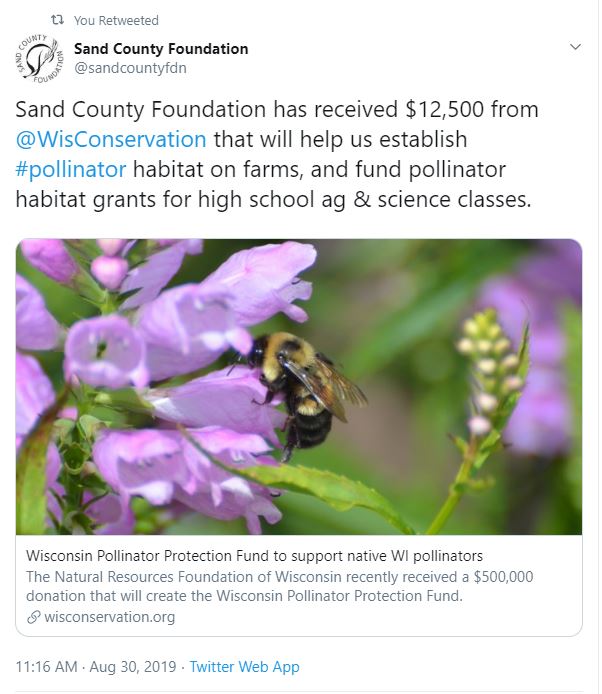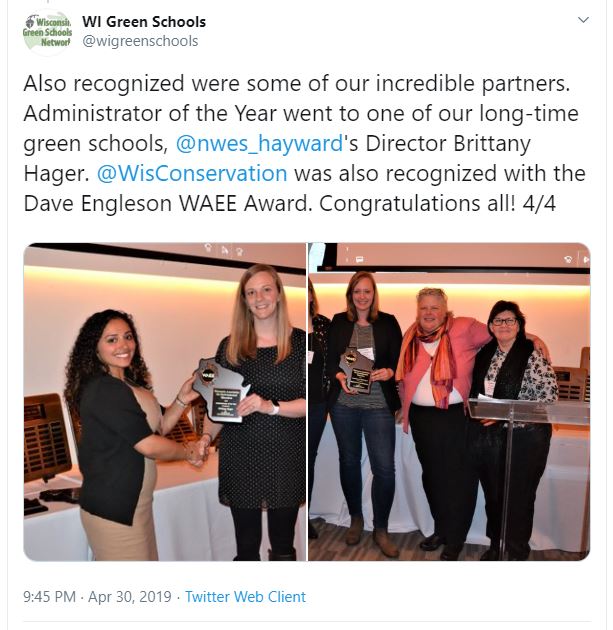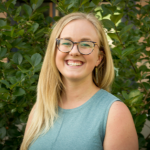 Lindsey Taylor
Conservation Programs Coordinator
(608) 409-3145
Lindsey.Taylor@WisConservation.org
Lindsey supports the Foundation's conservation programs, including coordinating our grant programs, initiatives, and partnerships that benefit Wisconsin's lands, waters, and wildlife.