Resources for Field Trip Leaders
Thank you for leading a trip for the Natural Resources Foundation of Wisconsin!
Here you will find the information to conduct your Field Trip, including items to print and bring to the trip.
Timing of Program:
March-July: Review trip details letter that will be sent to participants.
3-4 days prior to trip: NRF will send you a roster that participants will need to sign for their liability waiver
Day of the trip:
Print and bring a copy of the roster, waiver (link to print below- bring just one copy), and intro to read at the start of the trip.
Field Trips run rain or shine, so have a Plan B ready if you need to modify your trip due to weather (more details below).
Only wait 5-10 minutes past your start time for late arrivals. If launching boats, give a quick call to late attendees before leaving the dock.
Trip Completion: Please return signed roster to Kim. Submit invoices to Christine (details below).
COVID Safety Guidelines:
We do not have safety guidelines in place for COVID for the 2023 season. We will update this policy if need arises. 
Please let us know prior to your trip if you require face masks, so it can be included in the letters we send out to participants prior to the trip.

Cancellation Policy:
Our trips run rain or shine. However, there may be situations where leaders need to delay, end a trip early, or cancel the day of the trip due to severe weather (we strongly recommend that you cancel only in extreme situations). We do not recommend canceling prior to the day of the trip as weather forecasts frequently change. If you have questions or need to discuss options, please call: 608-409-3123 (weekdays only)
 A great resource on how to make your Field Trip accessible and comfortable for all participants:
Print and bring to your trip:
Invoice Instructions:
After the completion of your trip, please submit an invoice for trip expenses via email to: Christine.Tanzer@Wisconservation.org . These fees are negotiated prior to the start of the Field Trip season. Payments will not be processed until the invoice is received.
Accessibility:
The Disability Etiquette Brochure provides information on how to make your Field Trip accessible to everyone, including people with mobility, vision, and hearing disabilities.
Access Ability Wisconsin provides all-terrain outdoor wheelchairs to expand recreational opportunities for people with mobility challenges. It is possible that a participant using an all-terrain outdoor wheelchair may attend your Field Trip, although we are requesting that they notify us in advance.  We encourage you to familiarize yourself with this resource at AccessAbilityWI.org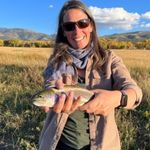 Christine Tanzer
Field Trip Program Director
(608) 409-3123
Christine.Tanzer@WisConservation.org
Christine has been at the helm of NRF's Field Trip program since 1997. She has coordinated over 3,000 trips, helping tens of thousands of people explore Wisconsin's most special places.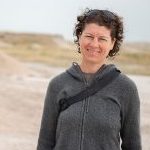 Kim Kreitinger
Field Trip Coordinator
(608) 409-3110
Kim.Kreitinger@WisConservation.org
Kim supports the Foundation's Field Trip program, plans our domestic and international travel, and helps connect members with the Foundation.