Give the Gift of Membership
Give a Gift Membership
If you appreciate the value that a membership with the Natural Resources Foundation brings to your life, why not share that with someone you care about by giving them a Gift Membership. 
When you give a Gift Membership, here's what they'll receive:
A letter notifying them of your gift and their new membership to NRF;
A subscription to Bridges (the NRF member newsletter);
The most recent Field Trip Guidebook and eligibility for early member registration for the upcoming Field Trip season;
Opportunity to travel the world with NRF; and more!
Please allow 3 weeks for your Gift Membership to process. 
It's so easy to give someone the gift of an NRF membership. Here's what you need to do:
Go to Our Membership Site
Select the membership level you want to purchase for your recipient.
Enter the contact information for the gift recipient.
Select payment method.
Enter YOUR Contact and Billing information.
To complete your purchase click "DONATE NOW" at the bottom of the page.
Sit back and give yourself a high five for being a creative and thoughtful gift giver while also making a positive difference for Wisconsin!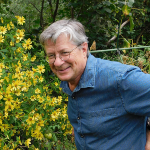 John Kraniak
Membership Director and Data Analyst
(608) 409-3106
John.Kraniak@WisConservation.org
John Kraniak has served as membership director of the Foundation since 2006. He maintains the Foundation's database, develops financial reports and projections, creates MS Access programs and handles membership renewals.