Wisconsin Conservation Endowment
We build and protect Wisconsin's nest egg.
Planning for the future in Wisconsin means making sure the necessary financial resources are available to care for the natural resources that we cherish. Through the Wisconsin Conservation Endowment, the Natural Resources Foundation of Wisconsin provides permanent support for the state's most critical conservation needs. The Foundation provides individuals and organizations who care deeply about our natural resources the opportunity to leave a legacy of sustained support.
Endowments can be created to fund:
A favorite conservation program or organization;
A unique habitat or landscape;
A beloved region or area;
A rare or endangered species;
General conservation needs in Wisconsin.
Explore endowment funds
Whether you are considering creating an endowment fund or contributing to one that already exists, we are proud to share our list of existing endowment funds. 
Give to an existing endowment
Enter the name of the existing endowment fund you wish to support when you donate online, or in the memo line if giving by check.
Why choose the Natural Resources Foundation of Wisconsin?
Experience. Since 2006, we've worked with donors to establish over 100 endowment funds with more than $10 million in assets.
Public conservation focus. We serve conservation needs throughout Wisconsin by focusing efforts on the public lands, waters, and wildlife that we all cherish.
Professional conservation expertise. Our staff and board bring extensive conservation experience to managing our endowment.
Professional financial services. TIAA brings dependable portfolio management expertise to our endowment.
Administrative support. The Foundation offers a personal approach to guidance, strategies, and fundraising support.
Wisconsin-based. The Foundation is not affiliated with a larger, national organization, so all of your contributions stay right here in state.
Types of endowment funds
FIELD OF INTEREST FUND ($10,000). Created by individual(s) or an organization to support the Foundation's priority conservation programs including public lands and waters, wildlife, or environmental education.
AGENCY FUND ($15,000). Created by a qualified tax-exempt organization to support the organization's operations and programs.
DESIGNATED FUND ($20,000). Created by individual(s) or an organization to support a specific conservation purpose designated by the donor.
DONOR-ADVISED FUND ($40,000). Donor advises the Foundation on which projects should be supported through the fund on an annual basis.
Frequently-asked questions
We've put together some of our most frequently asked questions and answers into an easy, downloadable document. If you have further questions, please contact our executive director, David Clutter.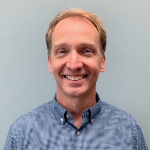 David Clutter
Executive Director
(608) 409-3120, extension 1020
David.Clutter@WisConservation.org
With staff and board, David helps build an inspiring vision to create a vibrant and durable Foundation which financially supports Wisconsin's lands, wildlife and waters. David is responsible for overseeing the administration, programs and impact of the Foundation.