Diversity in Conservation Internship
What is the Diversity in Conservation Internship?
The Natural Resources Foundation of Wisconsin's Diversity in Conservation Internship Program provides meaningful experiences for undergraduates interested in careers in natural resource conservation. The program encourages applicants from underrepresented groups or disadvantaged backgrounds, and previous conservation or environmental science background or education is not required to apply.
The goals of this cohort-based program are to introduce students to the field of conservation and its career pathways, and to help strengthen the knowledge and skills of program participants to meet the need for diverse professionals in Wisconsin's conservation field.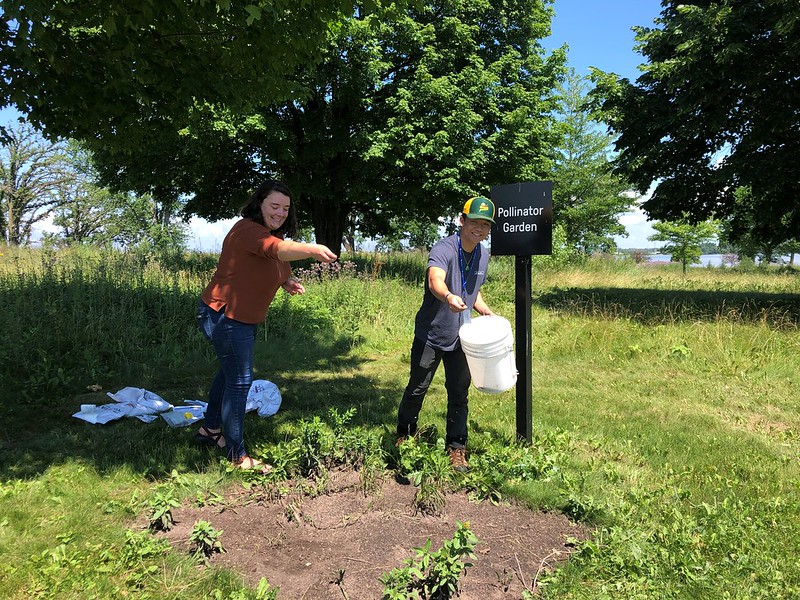 Lawrence University student Brian Duong planting pollinator habitat as part of his internship in the Diversity in Conservation Internship Program. Photo Credit: Brian Duong.
Explore Wisconsin's diverse landscapes and learn about the lands, waters, and wildlife that make our state unique.
Learn what a career in conservation might look like – from ecological restoration and wildlife monitoring, to policy, engagement, community outreach, and more.
Build relationships with other students in the cohort, learning from each other and supporting each other through the experience.
Network with conservation leaders and practitioners from across the state, building connections for future career opportunities, while learning about the different facets of this field.
Gain practical work experience and skills by working with a conservation nonprofit or agency.
Receive professional development support, including mock interviews, resume reviews, and more, as well as one-on-one mentoring.
Receive college credit (if approved by an accredited university).
The program takes place during a 10-week period from June-August. Students are paired with a host conservation organization, which provides a full-time internship opportunity that engages the student in a specific project, while allowing them to learn about the organization, its role, and how it operates. Each student receives a $6,000 stipend for their participation in the experience.
The Diversity in Conservation Internship Program is cohort-based. In addition to their internship with a host organization, students will participate in a weekly seminar that allows them to connect with and learn alongside each other, while also networking with conservation practitioners and exposing them to the different opportunities available within the field of environmental conservation.
The internships are an estimated 40 hours per week. Monday through Thursday will be a full work day (8 hours, typically 9am – 5pm) with the host organization, and Fridays will be a full day of programming with the cohort, which will include seminars and field trips.
The program is currently offered to undergraduate students from Lawrence University, University of Wisconsin-Madison, and University of Wisconsin-Milwaukee.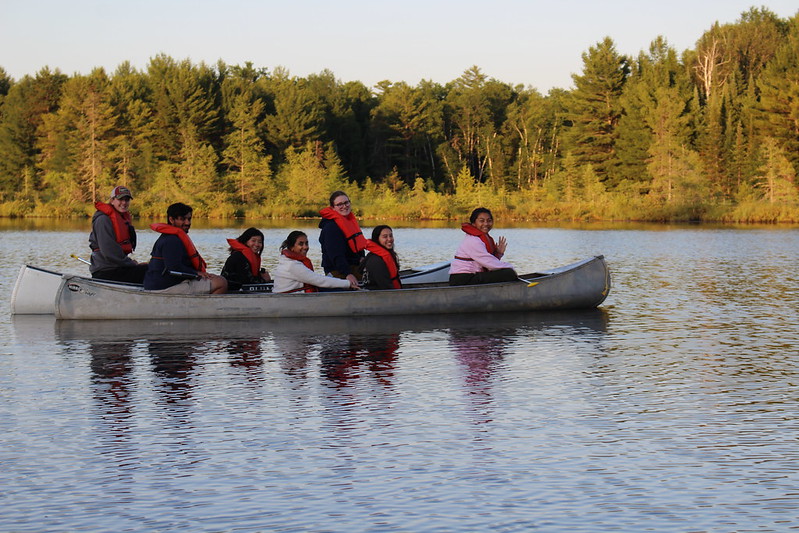 Students in the 2022 Cohort of the Diversity in Conservation Internship Program took a field trip to Kemp Natural Resources Station. Photo: Caitlin Williamson
We're grateful for our partnership on this program with Lawrence University, the University of Wisconsin-Madison, and the University of Wisconsin-Milwaukee, as well as with the following conservation organizations who have hosted an intern through the Diversity in Conservation Internship Program:
We have finished accepting applications for our 2023 Cohort of the Diversity in Conservation Internship Program.
If you attend the University of Wisconsin-Madison, University of Wisconsin-Milwaukee, or Lawrence University, you can apply to be part of the 2024 cohort when we post the application to the Handshake website and app in early January 2024. Check back here for more details at that time!
Meet the interns in our 2023 Cohort here.
Reach out to Cait Williamson at caitlin.williamson@wisconservation.org if you have questions or would like additional information.
If you would like to speak to an alum about their experience in the Diversity in Conservation Internship Program, contact Cait and we will put you in touch with someone from the previous cohort. 
Interested in hosting an intern?
Host organizations commit to providing a meaningful internship experience for a student over a 10-week period during the summer. Contact Cait Williamson to learn more.
"This summer experience has been nothing but eye opening for me. Within a short period, I gained an immense appreciation for habitat conservation and so many skills that I never would've thought I'd gain, such as plant identification. Also, the number of connections I was able to make with local people and professionals who are all so passionate about the field of conservation was amazing.
Overall, I started this summer knowing little to nothing about conservation. The Diversity in Conservation Internship Program provided me one of the most fulfilling summers of both my academic and personal life. I believe that this program will continue to provide unforeseen opportunities for future underrepresented groups of environmentalists. Through this entire experience, I can now see a possible future in conservation for myself and I hope that both my academic and personal career will stay connected within the field of conservation."
Your contribution to the Diversity in Conservation Internship Program directly supports a summer internship opportunity for students from historically excluded communities. Make a contribution here.
We are deeply grateful to the following donors for their support for this impactful program: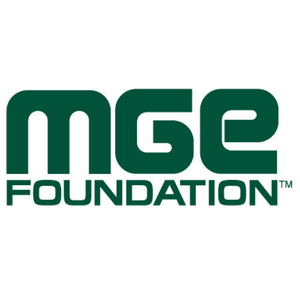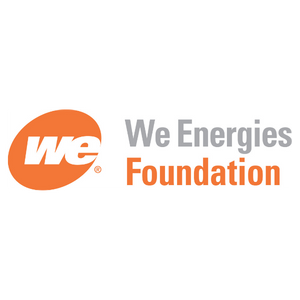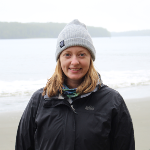 Caitlin Williamson
Director of Conservation Programs
(608) 409-3109
Caitlin.Williamson@WisConservation.org
Cait oversees the Natural Resources Foundation's grant programs and initiatives for conservation and environmental education, working closely with partners across the state to ensure that our Foundation has the most significant impact possible on Wisconsin's lands, waters, and wildlife through strategic, science-based investments.