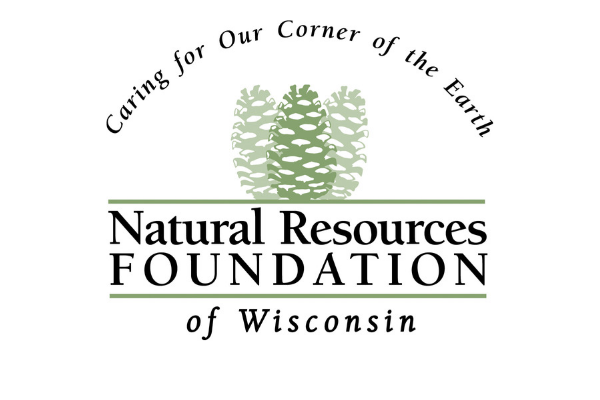 Media Contacts:
Kristine Krause, Board Chair, or Mark LaBarbera, Vice Chair, Natural Resources Foundation of Wisconsin
PHONE: Kristine (414) 403-1569 or Mark (520) 730-9252
EMAIL: kmkrause12@gmail.com or mlabarbera57@icloud.com
FOR IMMEDIATE RELEASE
Madison, WI
August 5, 2019
Natural Resources Foundation of Wisconsin welcomes new Executive Director
David Clutter will re-join the Foundation as the new Executive Director after nine years with the Driftless Area Land Conservancy
The Board of Directors of the Natural Resources Foundation of Wisconsin is pleased to announce David Clutter as the next Executive Director of the organization. He will begin his work with the Foundation on August 22. Clutter's appointment is the culmination of a three-month nationwide executive search that drew more than 70 candidates.
For over 25 years David has dedicated his career to protecting and stewarding natural and agricultural lands in Illinois and Wisconsin. For the previous nine years, he has served as Executive Director of the Driftless Area Land Conservancy. David has also served as the Director of WisConservation Corps & Lands Programs for the Natural Resources Foundation of Wisconsin, Program Director for The Conservancy Fund, Project Coordinator/Research Assistant for Gathering Waters Conservancy, and Director of Land Protection for the Natural Land Institute.
"We expect David will provide the ongoing leadership needed to expand our charitable non-profit organization's incredible success. We believe he is an effective leader whose passion, drive, energy and talent will help us continue to connect generations to the wonders of Wisconsin's lands, waters, and wildlife through conservation, education, engagement, and giving," said Kristine Krause, Foundation board chair. "David shares our love for environmental conservation demonstrated through his many career successes, including his prior work at the Foundation and Driftless Area Land Conservancy."
Early in David's career, he served in seasonal positions as assistant arborist with the Winnebago County Forest Preserve District (IL) and as avian researcher/wildlife technician with the US Fish & Wildlife Service (TX & AK) and the University of Wisconsin-Madison (NM).
He has a Master's of Science in Environment and Resources from the University of Wisconsin-Madison, with an emphasis on collaborative conservation, land trusts and policy/program implementation. His master's thesis focused on implementation of Wisconsin's Nonprofit Component of the Knowles-Nelson Stewardship Program.
"I love the mission and good work of the Foundation. Our programs appeal to a broad swath of Wisconsinites, all of whom care deeply for our natural world," Clutter says. "Much in the way my grandfather had an impact on my life by taking me fishing as a young boy, NRF impacts the lives of generations of kids and adults through its unique programming and grant making." Having served previously with NRF (from 2004-10), this is a bit of a homecoming for David. "The opportunity to 're-join' the Foundation is thrilling. Truly. And to be able to expand upon the considerable conservation successes and impacts of previous NRF leadership is humbling. It's an exciting time to be at the Foundation."
Located in Madison, Wisconsin, the Foundation is a nonprofit 501c3 that was formed in 1986 as declining budgets severely compromised critical programs of Wisconsin's Department of Natural Resources (DNR). With the support of over 5,000 donors and members, the Natural Resources Foundation of Wisconsin has boosted private sector investment and involvement for Wisconsin's lands, waters and wildlife.
After more than 30 years, the Foundation still serves this role and fills an important and unique conservation funding niche that no other organization does. The Foundation embraces the power of public-private partnerships. It recovers species from the brink of extinction. And it continues to bring substantial financial resources and attention to priority projects of the DNR and other conservation partners. The Foundation also provides sustainable funding for Wisconsin's most imperiled species and ecosystems, while helping citizens explore, care for, and protect Wisconsin's natural resources.
The Foundation works to protect Wisconsin's natural heritage by supporting critical conservation work through its grant programs, offering opportunities for people to experience Wisconsin's outdoors through its field trips, and providing a means for people to help protect Wisconsin's lands, waters, and wildlife that they cherish most, through its diverse ways to give.
###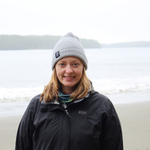 Caitlin Williamson
Director of Conservation Programs
(608) 409-3109
Caitlin.Williamson@WisConservation.org
Cait oversees the Natural Resources Foundation's grant programs and initiatives for conservation and environmental education, working closely with partners across the state to ensure that our Foundation has the most significant impact possible on Wisconsin's lands, waters, and wildlife through strategic, science-based investments.