2022 Photo CONTEST winners just announced!
2022 photo contest winners
Congratulations to all of our 2022 Photo Contest winners!
Thank you to everyone who submitted photos to our annual contest. Keep snapping those Wisconsin nature shots and stay tuned for our 2023 Photo Contest later this year!
2022 NRF Photo Contest: People's Choice Award
Voting has now closed.
Thank you for helping us select our People's Choice Award for our annual Photo Contest.
The Natural Resources Foundation of Wisconsin's 2022 Photo Contest is now open! We invite you to share your best nature photos of Wisconsin with us. Show us the trails you've trekked, the waters you've paddled, the wildlife you've encountered, and all the wonders of Wisconsin that have brought you joy.
We welcome submissions of any nature photo taken in Wisconsin. We will be awarding prizes for First Place, Runner-Up, People's Choice, and Field Trip Photo (for images taken while on the Foundation's Field Trips).
The Foundation is dedicated to protecting the lands, waters, and wildlife that you cherish most. We thank you for being a part of our mission and letting us see our work through your lens.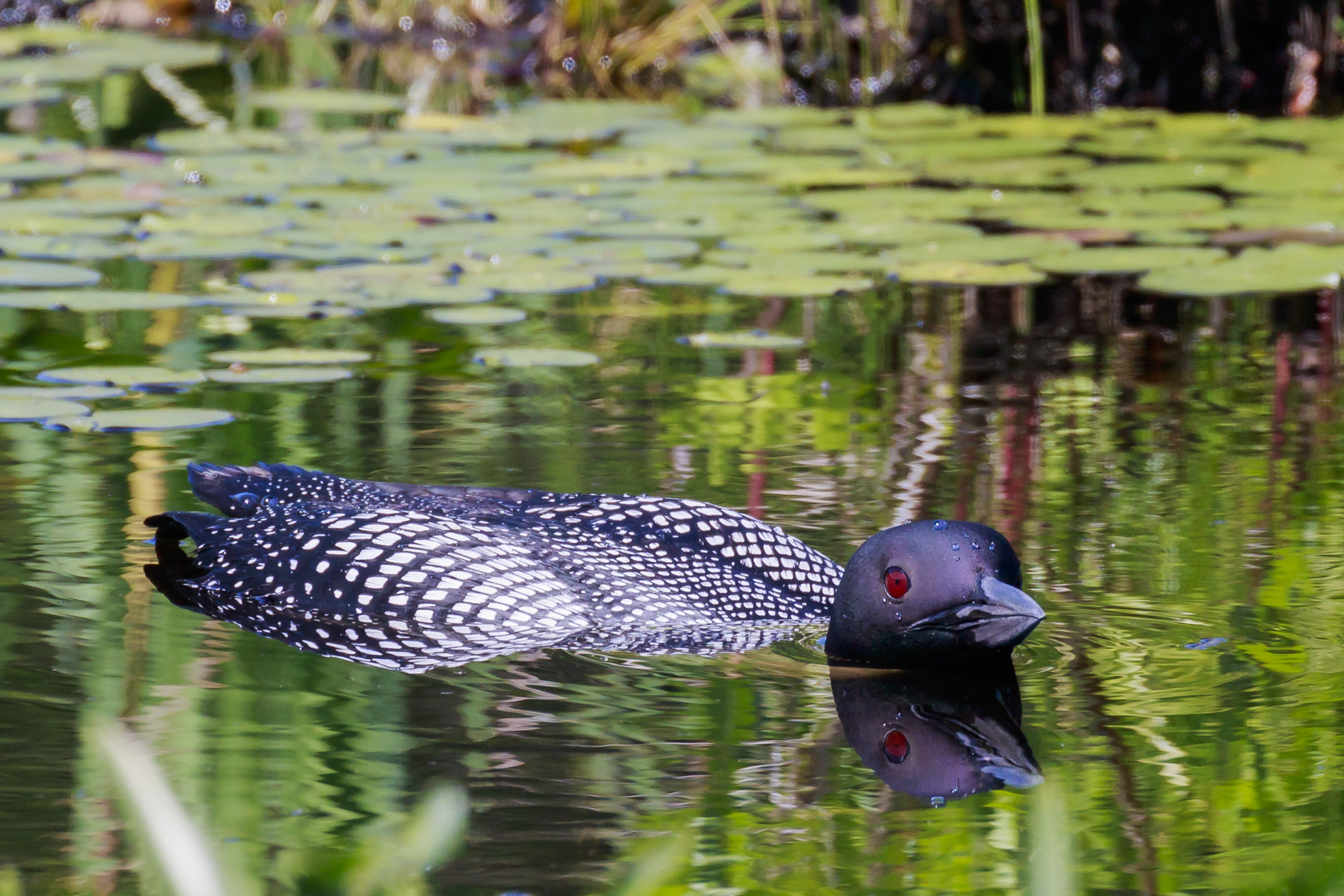 First Place: 2019 — Loon Pontoon by Bruce Bartel
Submit up to four of your best Wisconsin nature photos to 2022 Photo Contest via our online portal. If submitting multiple photos, please submit each one separately.
DEADLINE: Tuesday, November 1st, 2022
PHOTO REQUIREMENTS: High quality photos that are at least 2048 pixels or larger (tall or wide) or around 300 dots per inch (2 to 3 MB or more) in JPG or JPEG format
NOTE: By submitting your photos, you give the Natural Resources Foundation of Wisconsin permission to use them in publications, promotions, and on social media (we always credit the photographer). No watermarks please.
You do not need to be a Foundation member to submit a photo.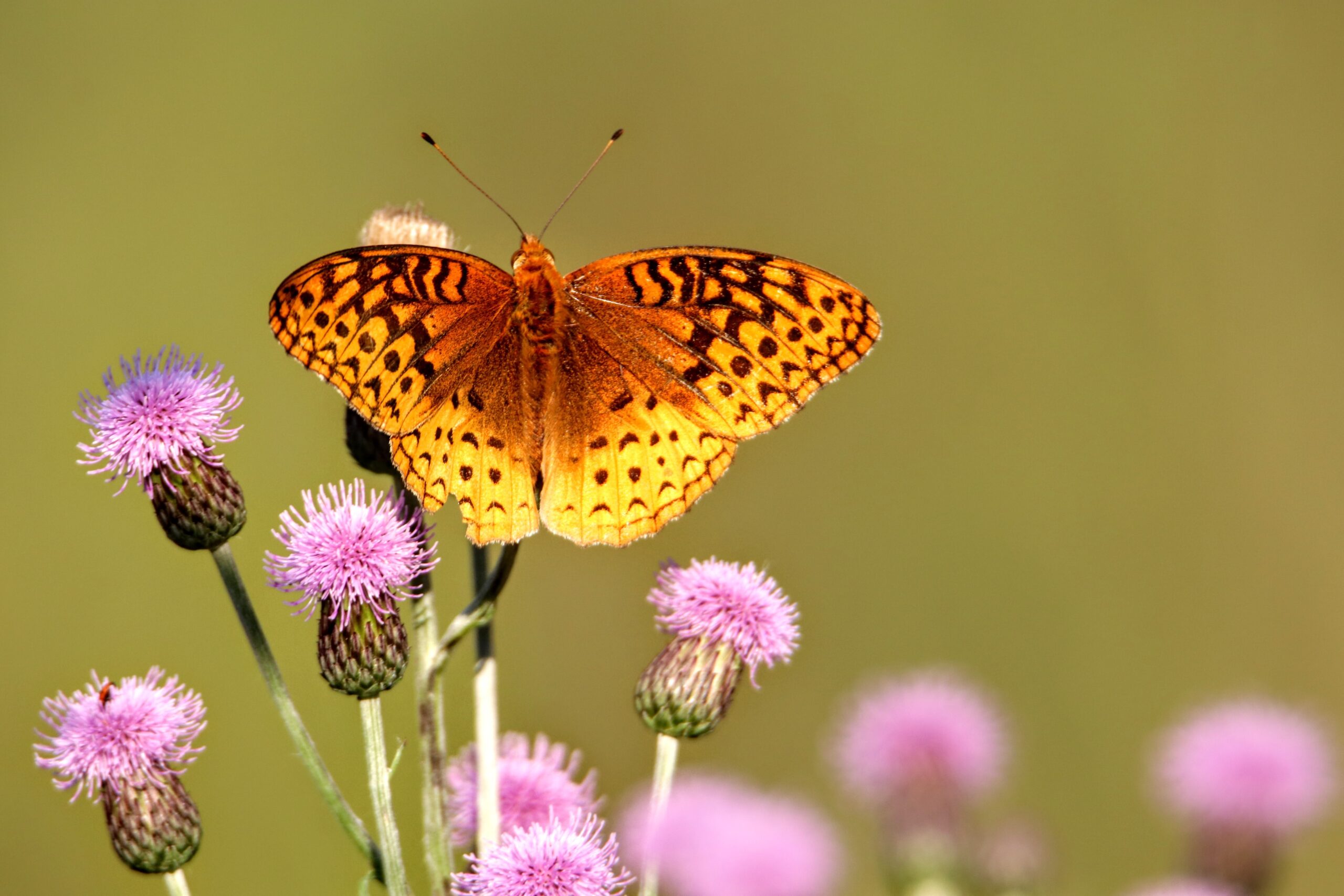 Third Place: 2021 — Fritillary on Thistle by Daniel Schmitz
We're excited to welcome guest judge, Joshua Mayer! Joshua will be on a panel with Foundation staff to select the winning photos.
You might recognize him as "The SNA Guy" who has documented hundreds of Wisconsin's State Natural Areas and the plants and wildlife they're home to.
Learn more about Joshua Mayer's work: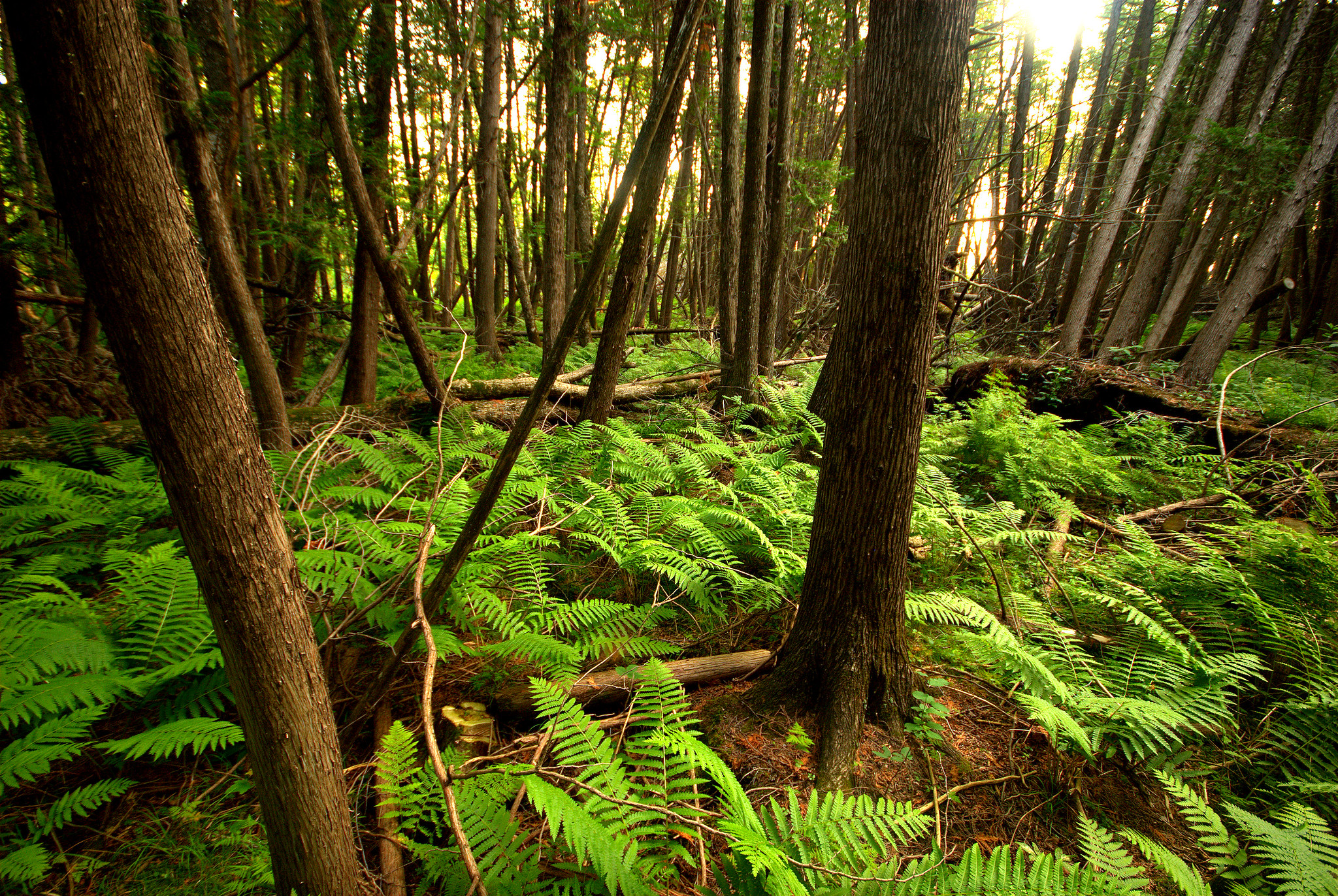 Cedar Swamp Forest at Norway Point Bottomlands, SNA #151 by Joshua Mayer
We will award prizes for First Place, Runner-Up, People's Choice, and Field Trip Photo.
People's Choice will be determined by popular vote. Field Trip Photo is limited only to pictures taken on NRF Field Trips.
First Place: A canvas print and $200 gift card to The Camera Company, plus your photo featured on one of the Foundation's printed publications
Runner-Up: A pair of Vortex Crossfire 8×42 binoculars from Vortex Optics
Field Trip Photo: An REI Co-op Flash 22 Daypack with matching water bottle
People's Choice: A $50 gift card from Fontana Sports
In addition, all winners will receive a complimentary NRF membership, Foundation t-shirt, and their photo featured in our newsletter, Bridges.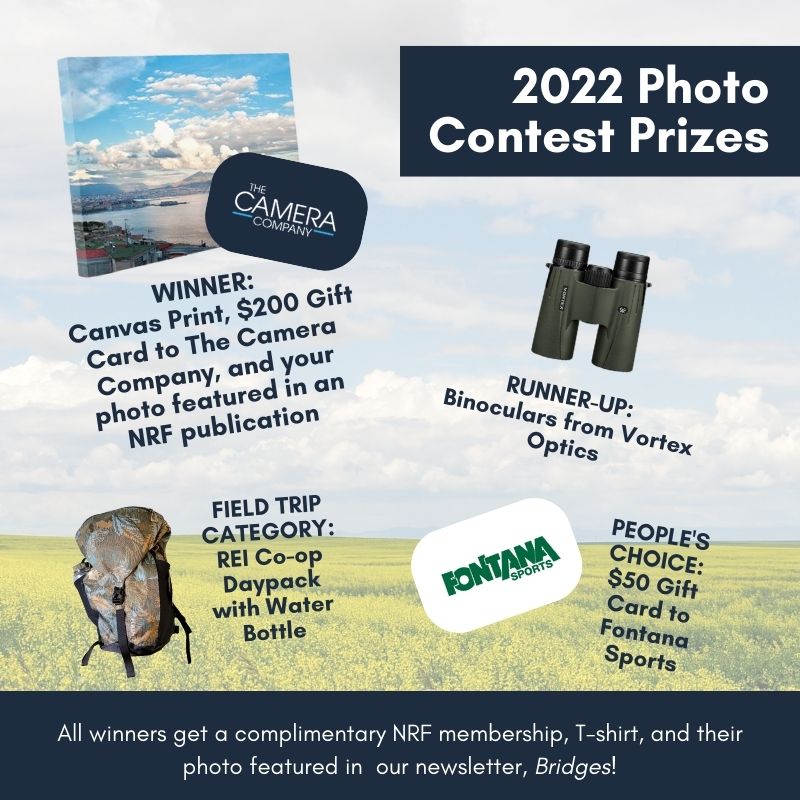 (Below) First Place: 2021 — Goldfinch on Sumac by Andy Raupp