Wisconsin Conservation Endowment Funds
Contribute to Wisconsin's incredible conservation legacy.
The Natural Resources Foundation of Wisconsin acts as a bridge connecting individuals, families, businesses, and organizations to practical and sustainable strategies for caring for Wisconsin's most imperiled lands, waters, and wildlife.
Through the Foundation's funds, you can support immediate conservation needs, establish an endowment fund, build long-term capacity for Wisconsin's conservation organizations, and more. The Foundation is able to fulfill our mission thanks to your generosity.
Tax ID: 39-1572034
To donate to an existing Endowed Fund, type in its name under "Donate to an Endowed Fund" on our online donation form and Foundation staff will ensure it gets to the right place.
Evergreen Fund
Your support for our Evergreen Fund will help NRF respond to immediate conservation needs while building a lasting source of support for our mission and work. Help grow NRF's endowment fund so we can be here, and stay here, for Wisconsin.
Cherish Wisconsin Outdoors Fund
Your donation to the Cherish Wisconsin Outdoors Fund ensures the future for Wisconsin's public lands and waters. This fund guarantees that your children and grandchildren have the opportunity to hunt, fish, bike, bird, and enjoy Wisconsin's 1.5 million acres of publicly owned lands and waters.
Endowment Funds
Planning for the future in Wisconsin means making sure the necessary financial resources are available to care for the natural resources that we cherish. Through the Wisconsin Conservation Endowment, NRF provides permanent support for the state's most critical conservation needs. NRF provides individuals and organizations who care deeply about our natural resources the opportunity to leave a legacy of sustained support.
Nonprofit Endowment Funds
Through the Wisconsin Conservation Endowment, your nonprofit organization can establish an agency endowment fund with the Natural Resources Foundation to provide permanent, sustainable financial support for your important conservation work. An agency endowment fund provides a source of perpetual income, allowing your organization to grow, sustain your operations, and make a deeper impact on Wisconsin's lands, waters, and wildlife.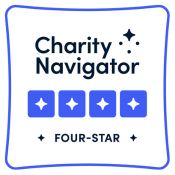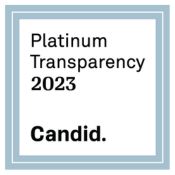 The Natural Resources Foundation of Wisconsin has achieved a four-star rating from Charity Navigator and the Platinum Seal of Transparency from Candid (formerly GuideStar).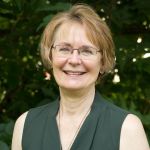 Marta Weldon
Director of Philanthropy
(608) 409-3112
Marta.Weldon@WisConservation.org
Marta connects people with meaningful opportunities to help conserve, protect, and share the beauty of Wisconsin's natural resources.
Banner photo by Art Walaszek.