March 28 – April 4, 2020
Explore inspiring western landscapes on this tour led by naturalist Paul Regnier of Door County Nature and Travel and professional geologist Dr. Roger Kuhns. These remarkable canyons tell a fascinating story of the geologic forces that shaped our Earth. We'll explore beautiful canyon vistas and learn about the geologic history of Zion, Bryce, and Grand Canyon National Parks as well as Monument Valley Tribal Park. Join fellow Natural Resources Foundation members as we explore the rich natural and cultural history of the American Southwest!
Trip Highlights
Explore Zion National Park. Utah's first national park exhibits some of the most remarkable scenery on earth.
View spectacular sunsets. Monument Valley Navajo Park hosts spectacular sandstone cathedrals, fiery red spindles, grandiose buttes, and awe-inspiring sunsets.
Enjoy vistas at Bryce Canyon. Observe spindly, pointed rock spires, sheer walls and unusual hoodoo formations.
Visit the South Rim of the Grand Canyon. Stretching over hundreds of miles and to a depth of one mile, the Grand Canyon reveals an unrivaled historical record of earth.
Travel with a small group. This tour is limited to just 18 travelers. We think the small-group atmosphere allows you to get closer to your guide, each other, and, most importantly, nature.
Pricing
Price per person is $2999 based on double occupancy. Single supplement is available for $725. Price includes 7 nights of lodging in or near national parks, professional guides, Monument Valley tour, most meals, park and tour fees, and donation to NRF. Price does not include airfare, gratuities, or items of a personal nature. A deposit of $500 is required to secure reservations. Please make check payable to Door County Tours LLC.
REGISTRATION IS CLOSED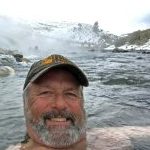 Paul Regnier
Door County Tours
(920) 493-1572
DoorCountyPaul@gmail.com
Door County Tours
PO Box 136
Baileys Harbor, WI 54202
Paul Regnier owns and operates Door County Tours LLC, which specializes in customized group travel focusing on programs highlighting natural and cultural history. He is a frequent traveler and professional naturalist. He received his B.S and M.S. from the University of Wisconsin – Stevens Point.