The more people we can get engaged and supportive of conservation efforts, the more likely future generations will get to experience the wonderful world that we have been blessed with.
We believe that nature has inherent value and that people want to make a difference.
The Natural Resources Foundation of Wisconsin connects people who want to make a difference with practical and sustainable strategies for caring for Wisconsin's most imperiled lands, waters, and wildlife.
Membership, donations, endowments, bequests, volunteering… However you want to make a difference, the Foundation is here for you.
Your contribution protects Wisconsin's lands, waters, and wildlife and helps connect all people with nature in our state.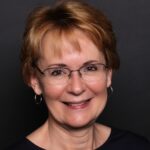 Marta Weldon
Director of Philanthropy
(608) 409-3112
Marta.Weldon@WisConservation.org
Marta connects people with meaningful opportunities to help conserve, protect, and share the beauty of Wisconsin's natural resources.