"The more people we can get engaged and supportive of conservation efforts, the more likely future generations will get to experience the wonderful world that we have been blessed with."
We believe that nature has inherent value and that people want to make a difference.
The Natural Resources Foundation of Wisconsin connects people who want to make a difference with practical and sustainable strategies for caring for Wisconsin's most imperiled lands, waters, and wildlife.
Membership, donations, endowments, bequests, volunteering… However you want to make a difference, the Foundation is here for you.
Your contribution helps strengthen and sustain Wisconsin's conservation legacy and natural heritage.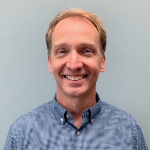 David Clutter
Executive Director
(608) 409-3120, extension 1020
David.Clutter@WisConservation.org
With staff and board, David helps build an inspiring vision to create a vibrant and durable Foundation which financially supports Wisconsin's lands, wildlife and waters. David is responsible for overseeing the administration, programs and impact of the Foundation.