Ensure your own conservation legacy
Our home is changing. Wisconsin's unique natural resources face new pressures with each passing year. We work to safeguard and conserve these vulnerable resources we all enjoy, and a planned gift from you will help ensure that tomorrow's natural landscape is as rich as today's. Through a planned gift to the Natural Resources Foundation, you can touch the future and enable future generations to experience a Wisconsin as naturally rich as the one you enjoyed in your lifetime.
Our unique role in the Wisconsin conservation and philanthropy community:
Wisconsin-based. We are not affiliated with a larger national organization; all contributions stay in Wisconsin to protect and enhance the state's natural resources.
Focus on public conservation. We serve primarily public conservation needs, and the protection and care of our publicly owned lands, waters, and wildlife throughout the state, thereby benefiting all citizens.
Professional conservation expertise. Our staff has extensive experience in diverse aspects of Wisconsin conservation and can assist donors with identifying specific projects to be supported. We work closely with administrators and field personnel of the Wisconsin Department of Natural Resources (DNR) to identify our state's most important public conservation needs. Our diverse and professional board of directors bring their wealth of knowledge and expertise to the organization.
How to create a planned gift
We ensure that your gift, whether outright or through a bequest or life-income fund, is dedicated to the conservation causes that matter most to you. You can name the Foundation as a beneficiary of your will, IRA, retirement plan or a life insurance policy.
You can use your planned gift to create a named endowment fund through our Wisconsin Conservation Endowment to leave a lasting legacy of sustained support for a specific habitat, landscape or region in Wisconsin; a rare or endangered species you cherish; a favorite conservation program or organization; or general conservation needs in Wisconsin. You can also support one of our existing endowment funds related to your interests.
You may wish to support one or more of the Natural Resources Foundation's priority conservation projects: protecting lands and waters in Wisconsin; saving Wisconsin's wildlife; and environmental education.
You may also choose to make a planned gift for long-term support of one or more of your favorite Wisconsin conservation organizations.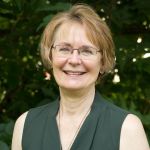 Marta Weldon
Director of Philanthropy
(608) 409-3112
Marta.Weldon@WisConservation.org
Marta connects people with meaningful opportunities to help conserve, protect, and share the beauty of Wisconsin's natural resources.