Join the Wayfarers
We are the young professionals (20- and 30-somethings) of the Natural Resources Foundation of Wisconsin. Join us as we paddle, hike, climb, bike, and explore our amazing state. Our trips and events are led by some of the best scientists, ecologists, and naturalists in Wisconsin who generously volunteer their time to share their favorite places and their knowledge of Wisconsin's outdoors.
By joining the Wayfarers you also receive a membership to the Natural Resources Foundation of Wisconsin! We work to protect Wisconsin's natural heritage by:
Supporting critical conservation work through our grant programs.
Offering opportunities for people to experience Wisconsin's outdoors through Field Trips (open to all ages).
Providing a means for people to help protect Wisconsin's lands, waters, and wildlife that they cherish most, through our diverse ways to give.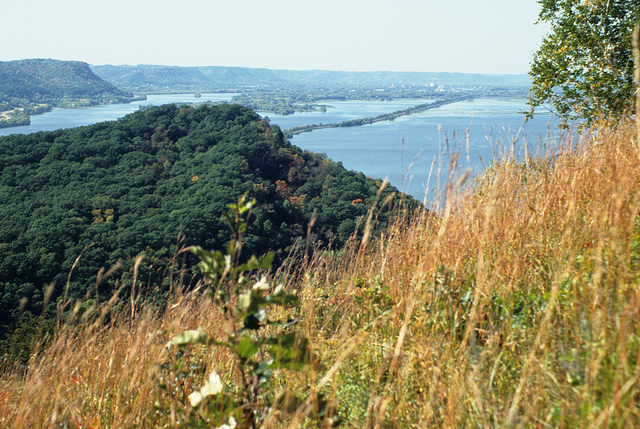 Bike, Hike and Wine at Trempealeau Mountain
Saturday, September 28th, 2019
10 a.m. – 2 p.m.
Location: Perrot State Park, Perrot, WI
Leaders: Ryan O'Connor, Kevin Doyle, Justin Nooker (Wisconsin Department of Natural Resources)
Cost: $45
Join us on this behind-the-scenes ramble up a sacred mountain on the Mississippi, featuring archaeology, history, and ecology. We'll bike 6.5 miles on the Great River Trail, passing through large areas of restored prairie and barrens on the old Mississippi River terrace. Then we'll climb the steep and rugged Trempealeau Mountain (normally closed to the public) for spectacular views of the Mississippi, Trempealeau River, and Perrot State Park. We'll enjoy lunch on the summit, while learning about the site's Native American history and the sacred nature of the mountain. On the return bike ride, we'll make a short detour to Elmaro Winery to taste local wine and cheese and enjoy more great views.
Registration closes at noon on September 26.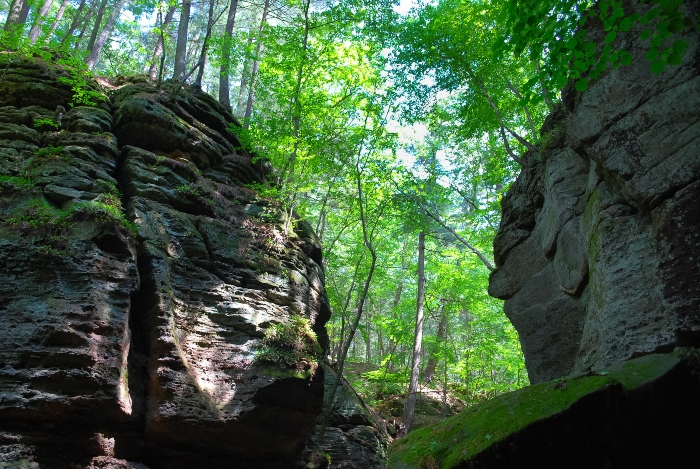 Parfrey's Glen Work Day
Sunday, October 13th, 2019
9 a.m – 12 p.m.
Location: Parfrey's Glen State Natural Area, Merrimac, WI
Leaders: Jared Urban, Volunteer Coordinator, State Natural Area Volunteer Program (DNR)
Cost: FREE
RSVP Required
Love Parfrey's Glen? Help us keep it beautiful and healthy as we remove invasive honeysuckle and brush. This is hard work, but it's important and makes a huge difference in the health of the local ecosystem. Volunteers will be using loppers and other tools to remove and treat woody invasive plants as well as moving small trees and brush. No skills needed – you will be trained on-site.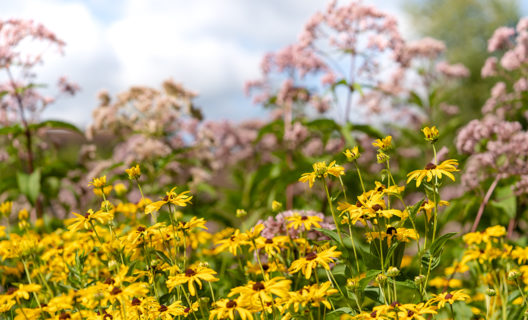 UW-Madison Arboretum Restoration Work Party
Saturday, November 9, 2019
9 a.m – 12 p.m.
Location: UW-Madison Arboretum Visitor Center, Madison, WI (2880 Longenecker Drive)
Leaders: Anne Pearce, Arboretum Volunteer Restoration Team Leader
Cost: FREE
RSVP Required
Join the Wayfarers as we help restore and maintain the Arboretum's prairies and woodlands! We will remove invasive species while learning about the Arboretum and its history as the birthplace of ecological restoration. Tools, work gloves, safety glasses, and training will be provided!
Volunteers should wear long pants and sturdy, closed-toe shoes or boots. Please do not wear canvas shoes or leggings. A long sleeve shirt is optional but recommended (warning: there will likely be burrs that would love to attach themselves to your favorite flannel or fleece forever, so consider your long sleeve options carefully!). We will also supply water and snacks; you are welcome to bring your own! 
Please RSVP to Anne Pearce (anne.pearce@wisc.edu) by Wednesday, November 5th. The Work Party will be cancelled in the event of inclement weather (heavy rain/storm, extreme cold). Please RSVP to receive any cancellation notices.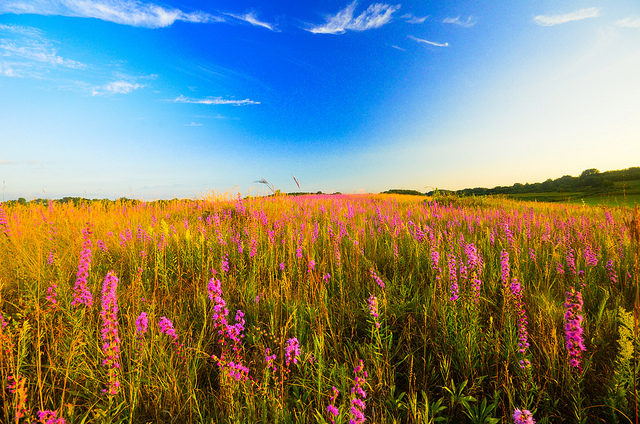 In addition to our scheduled trips, we host happy hours and pop-up adventures. Sign up for our email list using the form below, and join our Facebook group to stay informed of the latest events.
Stay in the loop! Sign up for Wayfarers updates
Join other 20- and 30-somethings across Wisconsin for updates on Wayfarers events, trips, and more.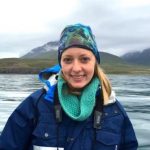 Caitlin Williamson
Director of Conservation Programs
(608) 409-3109
Caitlin.Williamson@WisConservation.org
Cait oversees the Foundation's grant programs and initiatives for conservation and environmental education, ensuring that our investments are science-based, strategic, and impactful. Cait's work encompasses conservation science and planning, partnership development and capacity building.