I Heart Wisconsin River Trip
The I Heart Wisconsin River Trip was an 18-day paddle from the source of the Wisconsin River to the confluence with the Mississippi in October 2015. As a positive response to the state's budget cuts to natural resources, Ruth Oppedahl, Natural Resources Foundation executive director, decided to use her vacation exploring our state from north to south. Along the way she met with conservation groups and citizens and learned how they help protect our lands, waters and wildlife, discovering a beautiful, wild river, and dedicated people.
I Heart Wisconsin River Trip was Ruth's effort to celebrate the state's cherished outdoors and to inspire others to do what they can to help.
For those of us who couldn't be there in person, Ruth sent in dispatches from the river, recording audio, video, and writing beautiful blog entries about her journey.
I Heart Wisconsin Blog Entries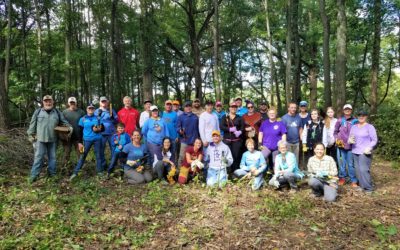 The holidays are a wonderful time of giving and sharing, but sometimes it can be hard to do everything we want within our budgets. The following are seven ways you can support your favorite non-profit cause just by opening your heart (and not your wallet!).
Read More
I Heart Wisconsin Presentations
Come out to hear Ruth talk about her trip in person! Upcoming dates will be listed below as we book them.
Would you like to book Ruth as a speaker? Contact us at Info@WisConservation.org or (608) 409-3122.
Planning your own Wisconsin River trip
Are you thinking about planning your own pilgrimage down the Wisconsin River? Ruth collected lots of great resources while doing her own trip planning and is happy to share them with you.