Join the Community
When you join the Natural Resources Foundation, you join a conservation community of nearly 5,000 members who share a passion for protecting Wisconsin's lands, waters, and wildlife. Your membership makes our state a better place to live, now and in the future.
Becoming a member is easy – with an annual tax-deductible gift, you support the Foundation's work year-round. Consider making a recurring donation through secure, automatic monthly donations to have the biggest impact.
Conservation Steward Society
Conservation Steward Society members provide the invaluable operational support the Foundation relies on to continue its core functions and activities. Those who choose to join this Society are affirming their deep-felt commitment to the Foundation's mission, and their long-term dedication to our work and continuance.
Giving levels within the Society are defined at $1,000, $2,500, $5,000 or $10,000 per year. 
To join the Conservation Steward Society, please contact Director of Philanthropy Marta Weldon at marta.weldon@wisconservation.org.
Give a Gift Membership
We all know people who seem to have everything, or maybe just aren't interested in receiving material gifts on special occasions. Give them something that will enrich their lives while also making them a part of Wisconsin's conservation legacy.
A Gift Membership to the Natural Resources Foundation of Wisconsin is a perfect gift for the adventurer, the life-long learner, the conservationist, the birder, or the woods woman (or man) in your life. When you purchase a Gift Membership they will receive all the benefits of membership as well as a letter from us notifying them of your gift.
Please allow 3 weeks for your Gift Membership to process.
Member Benefits
There are so many great benefits of being a member of the Natural Resources Foundation of Wisconsin: 
Knowledge that your support stays completely in Wisconsin, to protect the lands, waters, and wildlife right here in our state.
The chance to join us on our members-only, expert-led Field Trips to see Wisconsin's most incredible wildlife and landscapes. Along the way you'll learn about conservation and research being done to protect these places.
The exclusive chance to travel with NRF and other NRF members as we explore natural wonders around the world. Our domestic and international travel experiences venture to places as far-flung as Patagonia and as close-to-home as Isle Royale. All trips are limited to small groups (never more than 20 and usually fewer than 15) and are led by local conservation experts.
Conservation news and stories from our members-only print magazine, Bridges, along with monthly updates from our monthly WisConservation e-newsletter.
Other special premiums based on membership level.
Membership Levels
$1,000+ Conservation Steward Society
$500 Stewardship Leader
$250 Biodiversity Defender
$150 Conservation Patron
$100 Resource Protector
$50 Contributing Membership
$40 Family Membership
$25 Individual Membership
Member Gifts
At the $100 and higher level, our members are entitled to certain premium benefits such as:
Wisconsin Natural Resources Magazine (minimum $100): Receive an annual subscription to the award-winning magazine, "Wisconsin Natural Resources."
Wisconsin State Park sticker (minimum $250): Receive a Wisconsin State Parks annual admission sticker.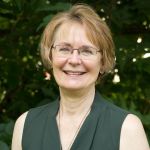 Marta Weldon
Director of Philanthropy
(608) 409-3112
Marta.Weldon@WisConservation.org
Marta connects people with meaningful opportunities to help conserve, protect, and share the beauty of Wisconsin's natural resources.