Connecting people to conservation in Wisconsin
Bridges magazine is complimentary for all members of the Natural Resources Foundation of Wisconsin. Each issue shares highlights from your impact on Wisconsin's lands and waters, wildlife, and environmental education.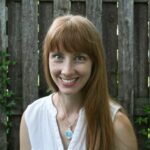 Shelly Torkelson
Director of Communications
(608) 409-3113
Shelly.Torkelson@WisConservation.org
Shelly oversees the Foundation's strategic communications and marketing. She tells our stories of positive impact on the land, broadens awareness of our programs, and creates connections with key audiences.