Employment opportunities that make a difference for Wisconsin
The Natural Resources Foundation of Wisconsin provides sustainable funding for Wisconsin's most imperiled species and public lands, while connecting generations to the wonders of Wisconsin's lands, waters, and wildlife through conservation, education, engagement and giving. Our employment opportunities offer you a chance to work with us to protect and restore Wisconsin's native landscapes and imperiled wildlife species, and connect people to our state's natural heritage.
That Natural Resources Foundation of Wisconsin is an equal opportunity employer. 
We are committed to making it possible for all Wisconsinites to connect with nature through outdoor experiences, and building a more accessible, diverse, and equitable conservation field in Wisconsin – starting with our own board, staff, and community of supporters and grantees.
We believe that conservation that truly values and empowers a diversity of voices, perspectives, and approaches will be better for both people and the planet. We welcome and strongly encourage applicants diverse backgrounds, identities, and experiences to apply.
Current Opportunities with the Natural Resources Foundation of Wisconsin
There are no job openings at this time.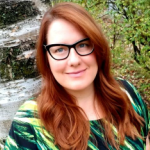 Shari Henning
Operations Manager
(608) 409-3114
nrfhr@wisconservation.org
Shari is responsible for managing the operational functions of the Foundation.