Employment opportunities that make a difference for Wisconsin
The Natural Resources Foundation of Wisconsin provides sustainable funding for Wisconsin's most imperiled species and public lands, while connecting generations to the wonders of Wisconsin's lands, waters, and wildlife through conservation, education, engagement and giving. Our employment opportunities offer you a chance to work with us to protect and restore Wisconsin's native landscapes and imperiled wildlife species, and connect people to our state's natural heritage.
Current Opportunities with the Natural Resources Foundation of Wisconsin
No openings at this time.
Contracted Positions
Science Writer/Publications Editor
The Natural Resources Foundation of Wisconsin, in collaboration with the Wisconsin Initiative on Climate Change Impacts (WICCI), has an immediate need for a Science Writer/Publications Editor (contracted position as a 1099 vendor). The Science Writer/ Publications Editor will prepare concise, publication-quality documents for WICCI regarding climate change impacts and solutions in Wisconsin. The documents prepared will serve as the basis for updating the 2011 Wisconsin's Assessment of Climate Change Impacts and Adaptation report.
Application Deadline: Position open until filled, for best consideration apply by May 21, 2020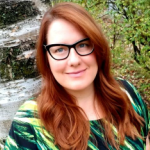 Shari Henning
Operations Manager
(608) 409-3114
nrfhr@wisconservation.org
Shari is responsible for managing the operational functions of the Foundation.