Helping our partners do more for Wisconsin
As a hub for conservation funding in Wisconsin, we provide financial support and other services to hundreds of conservation and education organizations across Wisconsin. By investing in our partners, we hope to ensure you are effective, sustainable, and able to address the most important needs for Wisconsin's natural resources, now and into the future.
Agency Endowment Funds
As a nonprofit organization we understand that operational support can be the most difficult to raise, but is just as critical to your mission as project and program funding. We are here to work with your organization to help you raise sustainable funding. Through our Wisconsin Conservation Endowment, we hold agency endowment funds for tax-exempt organizations that provides permanent, sustainable support for conservation and education work in Wisconsin.
We work with organizations including Trout Unlimited, River Alliance of Wisconsin, Wisconsin Society for Ornithology, Friends of Wisconsin State Parks, and many others to further those organizations' conservation missions.
Capacity-building Grants
Through our CD Besadny Conservation Fund we accept applications for capacity-building investments such as internships, website development, educational materials, and other needs that help further your conservation mission.
Dollars invested from Besadny Grants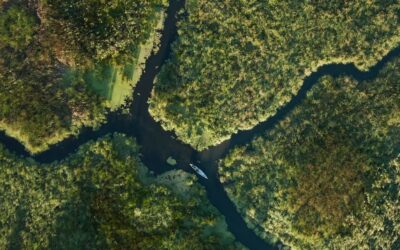 An Invitation to Wonder: Waubesa Wetlands is a new film in production that tells the story of a hidden wetland left undeveloped by humans, a scientist dedicated to preserving it, and his grandson: a 20-year-old documentary filmmaker.
Read More