A new chapter for WisConservation 
Since 1986 we have been here for Wisconsin, protecting the lands, waters, and wildlife you cherish and connecting generations to the wonders of our beautiful state. Thanks to the support of our members and donors, the Foundation is stronger than ever, and ready to respond to the growing challenges threatening the health and resilience of Wisconsin's natural world.
In 2020 the Foundation worked closely with board, staff, and key stakeholders under the guidance of Travertine Strategies to create the three-year strategic plan below.
Our work remains the same – to support Wisconsin's most important native landscapes and habitats through landscape scale as well as local, grassroots conservation projects; to recover our state's most imperiled plants and animals; to build permanent, endowed conservation funds, and to connect people of all ages to our natural world through environmental education and our outreach programs.
Along with continuing this work, we have identified several areas of opportunity and growth for the Foundation, outlined in the following sections.
We look forward to sharing more updates on our progress and working together towards these goals!
STRATEGIC CONSERVATION
Building a healthy, climate-resilient Wisconsin
Collaborate with our partners across the state to develop and advance a shared set of conservation priorities based on the best available science.
Wisconsin is becoming warmer, wetter, and experiencing more extreme storm events each year, and our natural communities are struggling to adapt.
Changing climate conditions is one of many threats facing our natural world. In the last several decades, we have seen unprecedented losses of wildlife like pollinators and birds including once common species, from monarch butterflies to chimney swifts.
The Wisconsin we know is changing, and the Foundation is more committed than ever to restore, preserve, and prepare our natural resources for the future.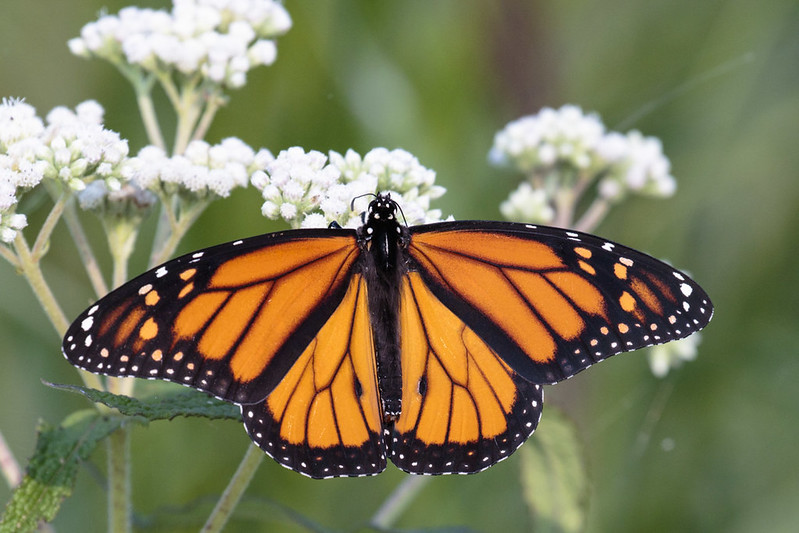 Our Solutions
Ensure that our conservation programs are rooted in the best available science and conservation expertise by developing evidence-based conservation plans that guide our work as well as robust evaluation methodology to measure impact.
Conduct a status assessment of existing conservation strategies in Wisconsin. With partners, develop and advance a shared set of priorities that will guide efforts to address Wisconsin's most pressing conservation needs.
Align existing Foundation grant programs and other funding with the identified conservation priorities. Proactively convene other funders for a greater collective impact.
STRONG PARTNERSHIPS
Strengthening Wisconsin's conservation network
Convene diverse and inclusive networks of our conservation and environmental education partners to work towards common goals.
Wisconsin's conservation challenges are more urgent and complex, than ever before. In order to make lasting change we will support robust, inclusive alliances of organizations across the state that can collaborate to lead Wisconsin conservation efforts.
As a statewide organization that works with hundreds of conservation organizations, non-profits, and educators across a wide breadth of conservation issues, the Foundation is uniquely positioned to facilitate collaboration and convene partners around common goals.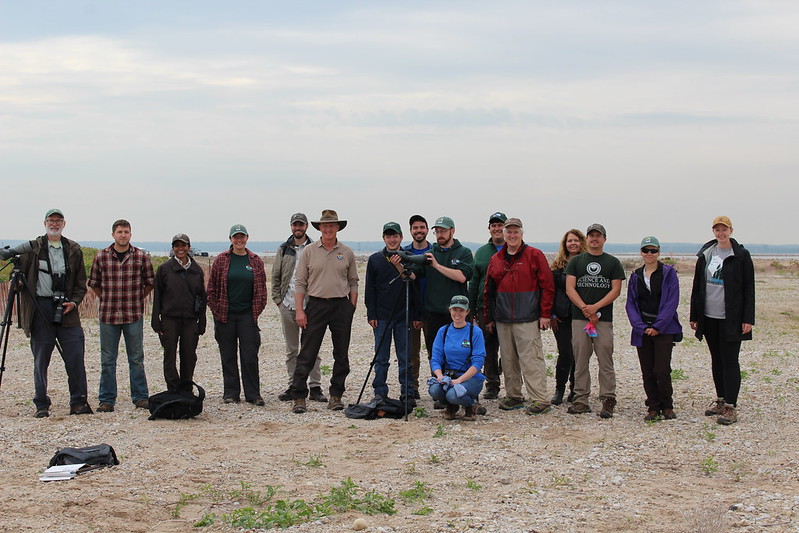 Our Solutions 
Increase the organizational capacity of our partners in conservation by creating learning networks, providing trainings, and offering funding to support their operations and programming.
Strengthen Wisconsin's environmental education community by convening partners to identify strategies that address Wisconsin's environmental education needs, and directing funding and resources to support those needs.
Support efforts to create a more diverse, equitable, and inclusive conservation field in Wisconsin by establishing a DEIJ learning cohort for Wisconsin's conservation community, building partnerships with organizations that work with Black, Indigenous, and People of Color communities, and helping to provide career pathways into conservation for people from historically underrepresented backgrounds.
ENGAGED PUBLIC
Inspiring community action –  big and small
Engage our members and connect to new audiences to catalyze support for conservation and environmental education across Wisconsin.
Wisconsin has an incredible history of individuals caring for the lands, waters, and wildlife they cherish. We will provide information and resources to make it easier for our members and supporters to deepen their conservation impact.
A Foundation Field Trip inspires a family to volunteer with Wisconsin's Frog & Toad Survey; an elementary school restores a local nature preserve through a C.D. Besadny grant; a private landowner establishes pollinator habitat on their agricultural lands . . . these are all real examples of how the Foundation catalyzes individual action and grassroots conservation efforts. 
We will find new and creative ways to engage people in Wisconsin and beyond to learn about, explore, care for, and actively support Wisconsin's natural world.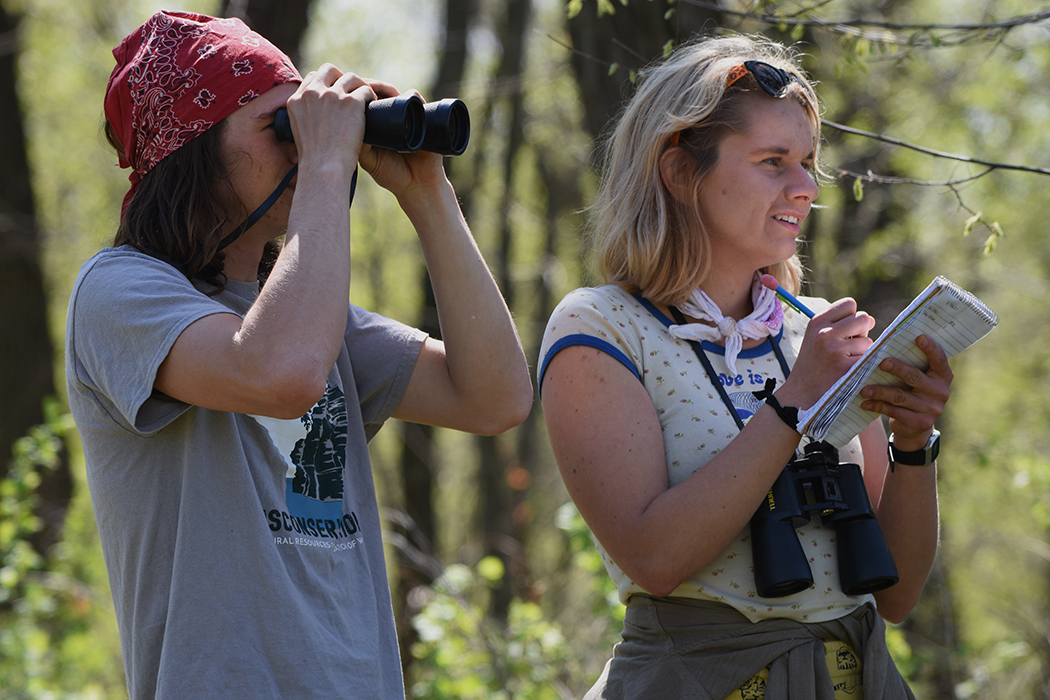 Our Solutions 
Identify barriers to participation in Foundation outreach programs (financial, physical ability, travel, etc.).
Expand the Foundation's programming to connect to broader audiences to build greater support for conservation and environmental education across Wisconsin.
Increase the Foundation's visibility by completing a comprehensive rebrand and developing a statewide marketing strategy.
OUTDOORS FOR ALL
Building bridges to Wisconsin's natural wonders
Expand our programming, outreach, and partnerships to connect to and serve broader, more diverse audiences.
We believe healthy natural resources are key to healthy communities, and essential to people's wellbeing. We are committed to creating safe and equitable access to the experiences and benefits of time spent outdoors. 
Everyone deserves an opportunity to get outside and feel comfortable in nature. We believe that conservation that truly values and empowers a diversity of voices, perspectives, and approaches will be better for both people and the planet.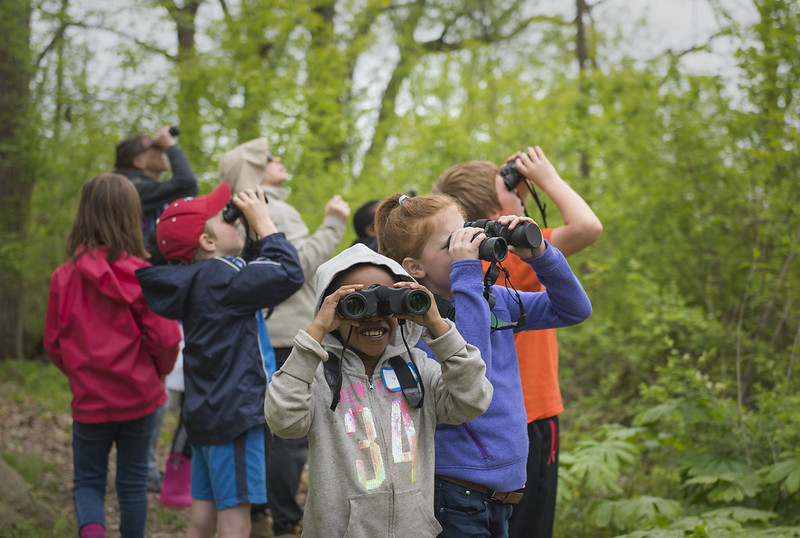 Our Solutions 
Build partnerships with organizations that work with underrepresented communities to provide equitable access to Wisconsin's outdoors.
Expand our programming to create more accessible, inclusive experiences to connect to new and more diverse audiences.
Provide ongoing DEI trainings to board and staff, ensuring the understanding of and commitment to diversity, equity and inclusion is embedded in leadership and across all areas of the Foundation.
EFFICIENT OPERATIONS
Streamlining behind-the-scenes operations
Improve our technology, policies, and infrastructure to ensure our organization operates efficiently.
In order to better serve our growing membership, Field Trip participants, grant recipients, and Wisconsin Conservation Endowment, we will assess our current technology, policies, and other infrastructure to ensure we have the tools we need to deliver our programs and manage our resources effectively.
In the last decade, the Foundation has stepped up to fill gaps in conservation funding and programming across the state. We will assess our current operations and utilize efficient and integrated systems to keep our engine running smoothly.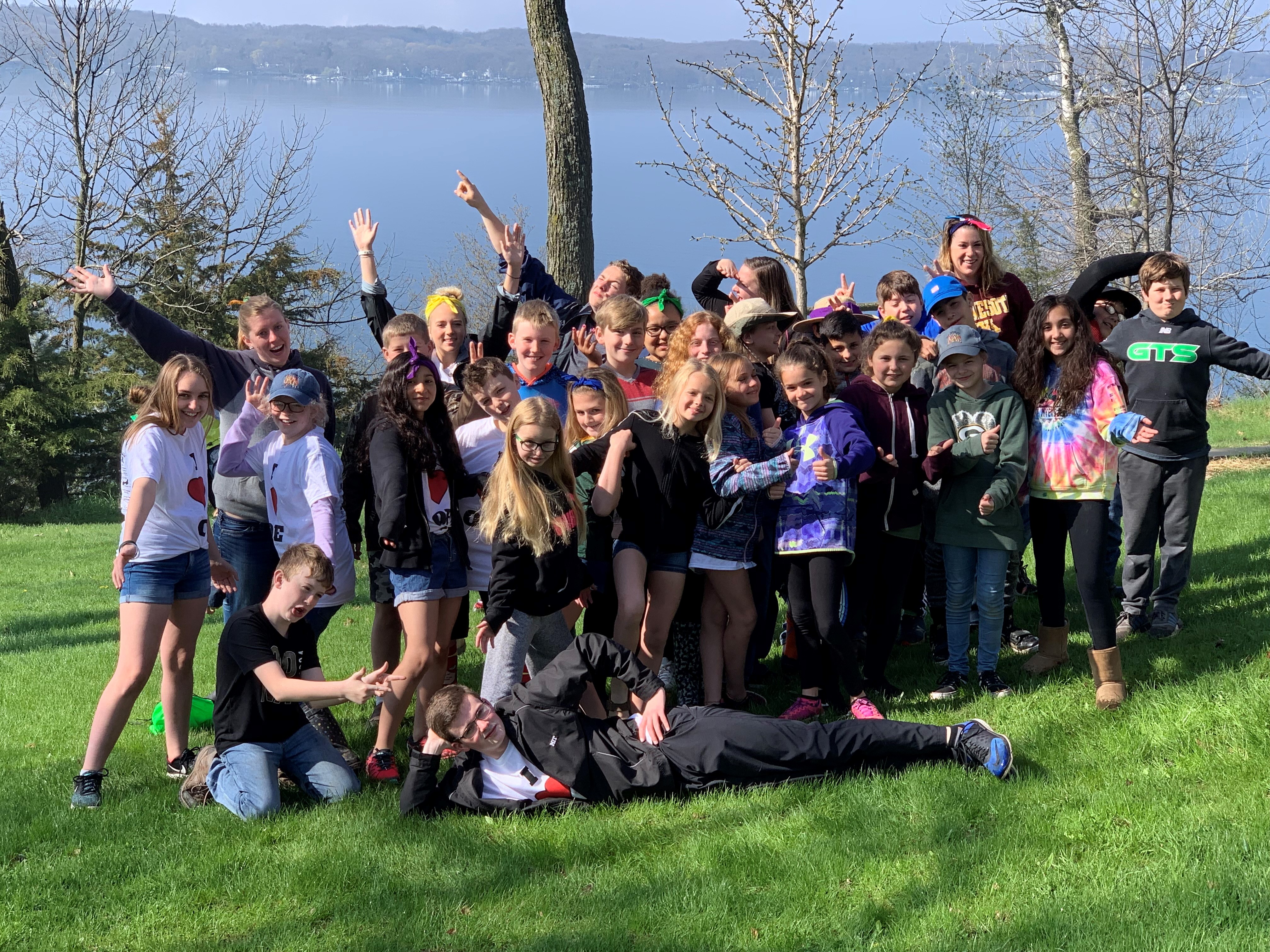 Our Solutions 
Conduct a gap assessment of our systems to ensure we are using the most efficient and flexible technology to support our operations.
Recruit and support a diverse and engaged board of directors with credibility, expertise, connections and commitment to provide good governance and build key relationships.
Review evaluation and monitoring processes to ensure appropriate metrics are in place track progress.
DIVERSE REVENUE
Increasing our conservation capacity
Strengthen and diversify our sources of funding to increase our capacity to meet Wisconsin's most pressing conservation needs.
From towering Mississippi Bluffs to the deep North Woods, from Driftless ridges to Great Lake Shores, Wisconsin is home to some of the most unique natural communities in region, and even the world. But our home is facing some of the greatest threats in its history.
We are committed to building sufficient and diverse funding to support our conservation mission, so we are ready to act on Wisconsin's most pressing conservation needs. A combination of contributed and earned revenue, including the funds that donors entrust to us, will make our work possible.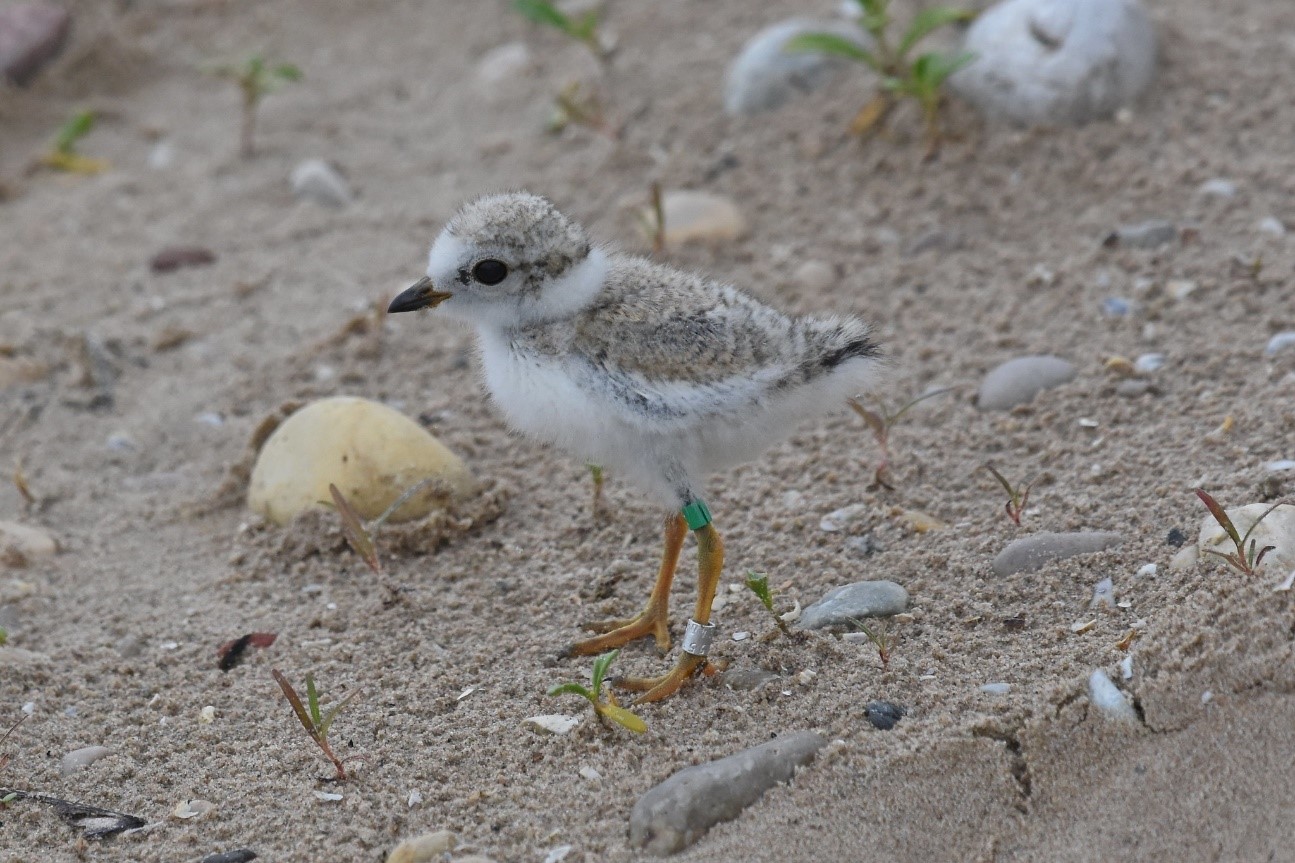 Our Solutions 
Establish Conservation Impact Funds to strategically respond to priority conservation needs.
Diversify and enhance program and operational funding to strengthen our organization and increase our impact on the ground.
Enhance donor's giving opportunities and experience to create a joyful and engaged giving experience for our donors
Together we can create a brighter future for Wisconsin's natural resources!
For questions, comments, or to learn more, contact our Executive Director David Clutter, or see our staff page for more contact information.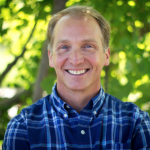 David Clutter
Executive Director
(608) 409-3120
David.Clutter@WisConservation.org
With staff, board and NRF members, David helps build an inspiring vision to create a vibrant, durable and highly effective Foundation that provides critically needed funding to support Wisconsin's lands, wildlife, and waters. David is responsible for overseeing the administration, strategic direction, and impact of the Foundation.