Our Field Trip Program is open!
We appreciate your patience as we developed a thoughtful plan for opening our season.
Stay local! To prevent the spread of COVID-19 please attend trips near your home.
Many of our trips are full, but there are still some great options still open:
You must be a member of the Foundation to register for Field Trips.
If you are not already a member, or your membership has lapsed, please consider a membership donation now.
Please note for the 2020 season: COVID-19 is extremely contagious, believed to spread mainly from person-to-person contact, and has been declared a worldwide pandemic by the World Health Organization. The Foundation has put in place safety protocol to reduce the spread of COVID-19; however, neither the Foundation, its Board of Directors, nor its employees can guarantee that you, or other attendees, will not become infected with COVID-19. Please exercise caution if considering attending a Field Trip. If you cannot join us this year, we understand. We plan to return to a full slate of 200+ Field Trips again once the COVID-19 pandemic subsides, and hope to see you then!
Stay local! To help prevent the spread of COVID-19, we encourage you to attend Field Trips near your home, and not carpool with others outside of your household.
Note: with this smaller selection of trips, there is now a limit of two Field Trips per person this year.
We are taking a cautious approach, as COVID-19 remains a dynamic situation. Currently Wisconsin outdoor gatherings are permissible in small groups with social distancing, and we have updated our trips to adhere to this recommendation. If current safety standards change, we will adapt accordingly and cancel trips as necessary.
We care about your health and safety. COVID-19 adaptations include:
Outdoor only trips with small group sizes.
Social distancing of 6' apart for leaders and participants of different households.
We strongly recommend that everyone wears a face mask during their Field Trips.
We will avoid exchanging physical objects (pens, binoculars, spotting scopes, equipment, etc.).
Do not attend a trip if you have a fever, other symptoms, or an active COVID-19 infection.
See our Current COVID-19 Guidelines webpage for more details, and view our additional COVID-19 waiver.
What makes our Field Trips special?
Our Field Trips generally run April through October each year and highlight the best of Wisconsin's natural world. We offer unique opportunities for all ages to explore Wisconsin's lands, waters and wildlife by foot, bike, and boat.
Our Field Trips are led by professionals from the Department of Natural Resources and other experts who share their love and knowledge of Wisconsin's lands, waters, and wildlife. Enjoy up-close experiences to Wisconsin's natural world and learn about the critical conservation work being done to protect it.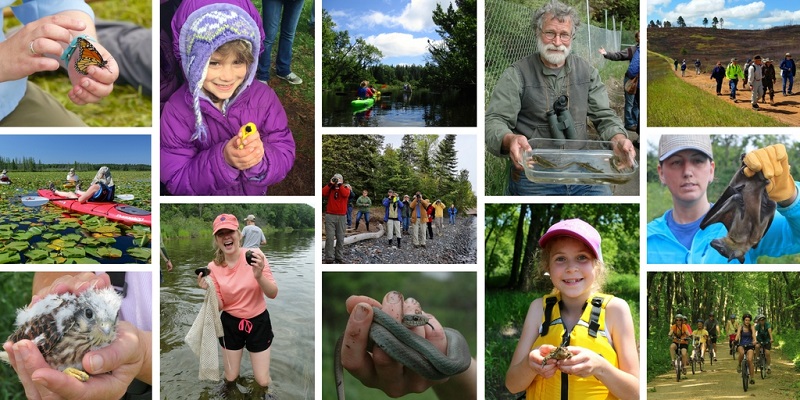 See the story of Field Trips through the years

Join the Sojourners Society
If you cherish your outdoor memories of hikes through verdant lands, paddles down pristine waters, and quiet observations of birds, bats and other wildlife with the Natural Resources Foundation of Wisconsin, we invite you to join our Sojourners Society to support our Field Trip program.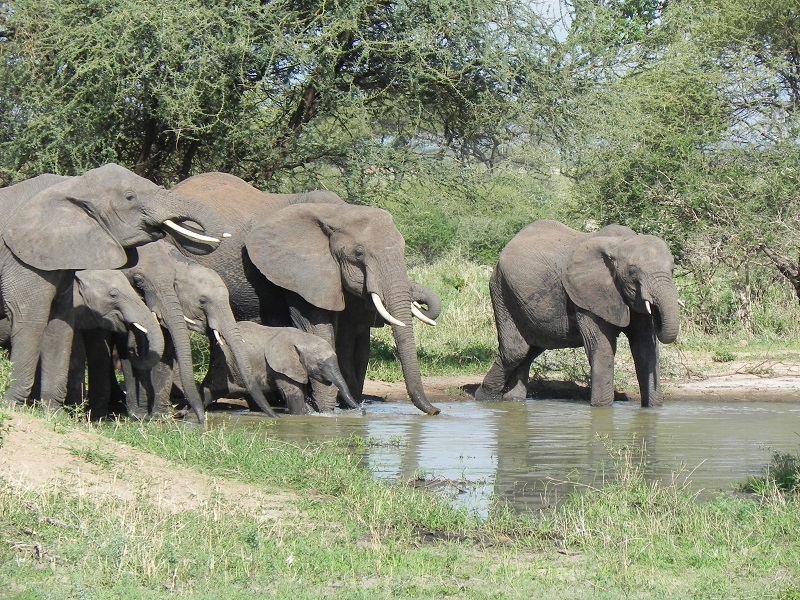 More Ways to Get Outside With Us
Travel
Join us for unique, nature-based travel experiences led by local conservation experts.
Great WI Birdathon
Help raise support and awareness for birds by participating or donating.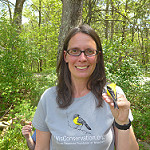 Christine Tanzer
Field Trip Director
(608) 409-3123
FieldTrips@WisConservation.org
Christine coordinates the many facets of the Foundation's vibrant Field Trip Program. Passionate about showcasing Wisconsin's amazing natural treasures, she has organized well over 2,000 Field Trips since joining NRF in 1997.