Trustee for Natural Resource Legal Settlements
The Natural Resources Foundation serves as a trustee for funds from legal and regulatory actions related to natural resources in Wisconsin. These funds originate from court orders, settlements, and regulatory permits.
Current projects include:
Chippewa River Protection and Restoration Escrow Account – provides funding for habitat protection and restoration projects and fish turbine entrainment protection measures.
Grandmother Falls Fish Passage and/or Protection Device Design, Construction, Operation, and Evaluation Fund – provides funding for the design, construction, and operation of fish passage and/or protection devices in Wisconsin
Prairie du Sac Dam Habitat Enhancement, Mitigation, Research, Study, and Fish Passage Fund – provides funding to ensure upstream fish passage above the dam.
For more information read our policy on managing escrow accounts.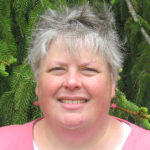 Ruth Oppedahl
Executive Director
(608) 261-4384
Ruth.Oppedahl@Wisconsin.gov
With staff and board, Ruth helps build an inspiring vision to create a vibrant and durable Foundation which financially supports Wisconsin's lands, wildlife and waters. Ruth is responsible for overseeing the administration, programs and impact of the Foundation.