Trustee for Natural Resource Legal Settlements
The Natural Resources Foundation serves as a trustee for funds from legal and regulatory actions related to natural resources in Wisconsin. These funds originate from court orders, settlements, and regulatory permits.
Current projects include:
Chippewa River Protection and Restoration Escrow Account – provides funding for habitat protection and restoration projects and fish turbine entrainment protection measures.
Grandmother Falls Fish Passage and/or Protection Device Design, Construction, Operation, and Evaluation Fund – provides funding for the design, construction, and operation of fish passage and/or protection devices in Wisconsin
Prairie du Sac Dam Habitat Enhancement, Mitigation, Research, Study, and Fish Passage Fund – provides funding to ensure upstream fish passage above the dam.
For more information read our policy on managing escrow accounts.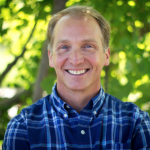 David Clutter
Executive Director
(608) 409-3120
David.Clutter@WisConservation.org
With staff, board and NRF members, David helps build an inspiring vision to create a vibrant, durable and highly effective Foundation that provides critically needed funding to support Wisconsin's lands, wildlife, and waters. David is responsible for overseeing the administration, strategic direction, and impact of the Foundation.