Headlines
September 18,2020: Wild Things: The Hunt is on for an Escape from COVID-19 Madness (Door County Pulse)
September 12,2020: Mark LaBarbera: A Big Win for Outdoor Recreation in Wisconsin (Wisconsin State Journal)
July 9,2020: Band Owls, Climb Trees and More on the Popular NRF Field Trips Which are Still on for 2020        (Milwaukee Journal Sentinel)
May 25, 2020: Birdwatching Blossoms In time of Coronavirus (New York Daily News)
May 9, 2020: Don't Share the Binoculars: Even Birdwatching has Changed in the Era of COVID-19        (Wisconsin State Journal)
May 4, 2020: Birding is a Socially Distancing Friendly Sport you can do During the Great Wisconsin Birdathon (Milwaukee Journal Sentinel)
April 27, 2020: Birders Across the State Step up in Response to Bird Loss (The Country Today)
April 22, 2020: Megan Severson and Abe Lenoch: Wisconsin Birding for Beginners (The Cap Times – Madison)
April 20, 2020: Birders Across the State Step up in Response to Wisconsin's Bird Loss (Lake Milles Leader)
April 22, 2019: Tours offer glimpse of Driftless history (The Country Today)
March 27, 2019: Natural Resources Foundation (Larry Meiller Show)
March 20, 2019: Maple trees signal spring arrival (Portage Daily Register)
March 14, 2019: See secret natural spots and rare species on a field trip with the Natural Resources Foundation (Milwaukee Journal Sentinel)
December 10, 2018: Winter is prime time to seed milkweed for monarchs (WXPR Radio)
November 13, 2018: Hunters can help improve habitat with donation (WXPR Radio)
October 31, 2018: License buyers can add to Wisconsin's outdoor legacy (Milwaukee Journal Sentinel)
October 19, 2018: Connecting, exploring, and engaging at Crestwood Elementary (Wisconsin Department of Public Instruction)
October 11, 2018: To tag a butterfly (Isthmus)
September 17, 2018: Two Rivers' Woodland Dunes braces forested swales as emerald ash borer nears (Herald Times Reporter)
September 1, 2018: Conference in Pewaukee to address decline in swifts, nighthawks and other winged bug-eaters (Milwaukee Journal Sentinel)
May 30, 2018: Nature and Wildife Writers Roundtable (Larry Meiller Show, min. 0:18:00)
April 6, 2018: Great Wisconsin Birdathon takes flight during Year of the Bird (Milwaukee Journal Sentinel)
April 5, 2018: The call of the wild: The Wisconsin Master Naturalist program trains volunteers to study and celebrate our state resources (Isthmus)
March 29, 2018: 8 scenic and historical train rides in Wisconsin (Milwaukee Journal Sentinel)
February 17, 2018: Record number of snowy owls sighted in Wisconsin this winter (Milwaukee Journal Sentinel)
January 8, 2018: Badger and Arlington take the stage (Project SNOWstorm)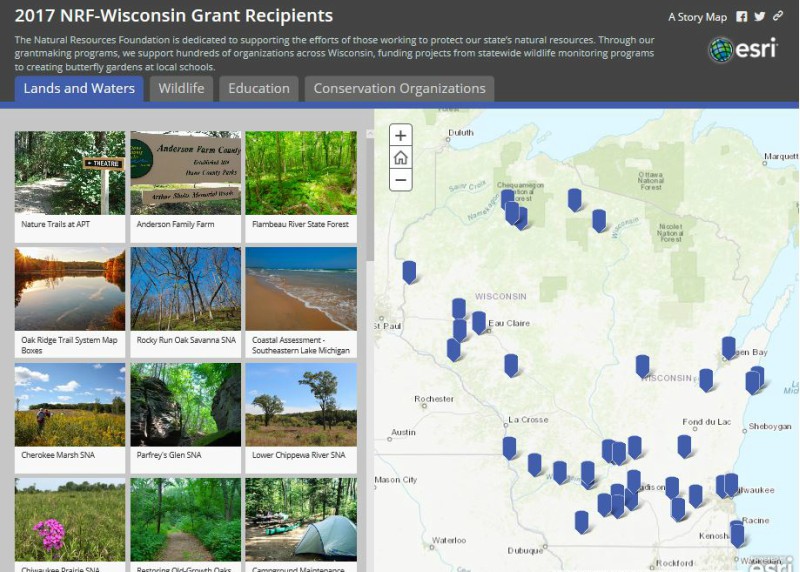 Through our grantmaking programs, we support hundreds of organizations across Wisconsin, funding projects from statewide wildlife monitoring programs to creating butterfly gardens at local schools.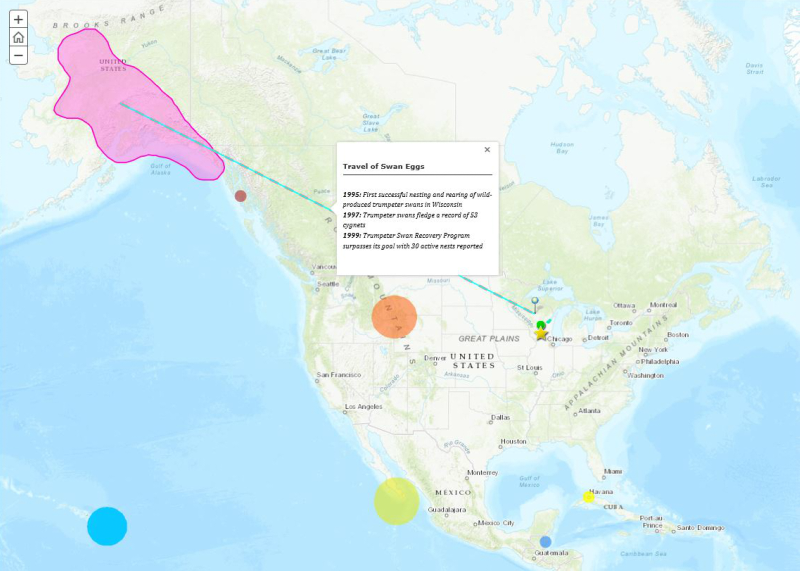 See a visual timeline of our history as the Foundation and the learn about the impact we have had at a state-wide and national level.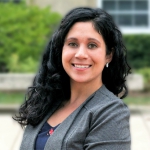 Jaime Kenowski
Communications Director
(608) 409-3113, extension 1013
Jaime.Kenowski@WisConservation.org
Jaime manages the Foundation's communication and media relations projects.