The Bird Protection Fund supports the highest priority conservation needs for Wisconsin's birds throughout their lifecycle – from their breeding grounds in Wisconsin to their migratory habitat in Central and South America.
Projects supported by the Bird Protection Fund include conservation of Wisconsin's most threatened and endangered bird species; creation and protection of critical breeding, stopover, and overwintering habitat; research and monitoring; and education and outreach.
Grantmaking Priorities:
Projects that directly address high priority conservation needs for Wisconsin's birds.
Projects that align with state, regional, and national bird conservation plans and strategies.
Projects that leverage resources and partnerships.
How to Apply:
This program does not accept unsolicited proposals.
Current Projects:
Advancing Bird Conservation within Wisconsin's Important Bird Areas System

: The Bird Protection Fund is supporting efforts to develop collaborative, local partnerships at Wisconsin's highest priority Important Bird Areas, which will lead to robust conservation efforts at these critical sites for Wisconsin's birds.

 Grant Recipient: Wisconsin Bird Conservation Partnership
Kirtland's Warbler Conservation: The Kirtland's Warbler, a state endangered species, requires very specific habitat and has a restricted geographic range. The Bird Protection Fund supports nest monitoring and other critical research and habitat management activities to protect this rare species, with the goal of expanding their range and population size in Wisconsin. Grant Recipient: DNR's Natural Heritage Conservation Program
Neighborhood Habitat Improvement Project: The Bird Protection Fund is supporting a new initiative that pairs a behavior change campaign with a scientific research study designed to increase native plants in suburban areas, ultimately improving habitat for birds and other wildlife. Grant Recipient: Western Great Lakes Bird and Bat Observatory
Neotropical Flyways Project: This expansive research effort seeks to identify critical migratory stopover regions in Central and South America. New stopover sites are being identified and mapped, and mist-netting and radio-tracking of birds are revealing how they use these sites. The results of these studies will be used to develop conservation plans for migratory stopover habitat, critical to saving migration for Wisconsin's birds. Grant Recipient: SELVA and the Cornell Lab of Ornithology
Piping Plover Conservation: This project aims to increase Wisconsin's population of the federally endangered Piping Plover by monitoring current breeding populations, protecting breeding and nesting sites, artificially incubating eggs, and creating new nesting habitat. Grant Recipient: DNR's Natural Heritage Conservation Program
Whooping Crane Reintroduction: Conservation partners are working hard to reintroduce the critically imperiled Whooping Crane, one of the rarest birds in North America. The Bird Protection Fund is supporting conservation efforts including monitoring the existing wild population, and raising and releasing captive chicks, with the goal of establishing a self-sustaining migratory population. Grant Recipient: International Crane Foundation
Wisconsin Breeding Bird Atlas II: This comprehensive 5-year field survey completed by more than 2,000 volunteers will document birds breeding in Wisconsin, helping to inform conservation and management decisions for Wisconsin's birds. Grant Recipient: Wisconsin Society for Ornithology
Donate:
You can help us help the birds by making a donation to our Bird Protection Fund.
Consider making a gift to the Birds of Wisconsin Legacy Fund, an endowment fund that provides sustainable funding for priority projects of the Bird Protection Fund.
A majority of the funds raised through the Bird Protection Fund come from the Great Wisconsin Birdathon annual fundraising event. Help out by forming a team to count birds and raise money for bird conservation.
Bird Protection Fund passes the $1 million mark for Wisconsin bird conservation
[September 6, 2018] The Bird Protection Fund—a collaboration of the Natural Resources Foundation of Wisconsin, Wisconsin Bird Conservation Partnership, and the Wisconsin Department of Natural Resources—has raised and distributed $1,014,566 for bird conservation since it was created in 2009. [DOWNLOAD FULL RELEASE]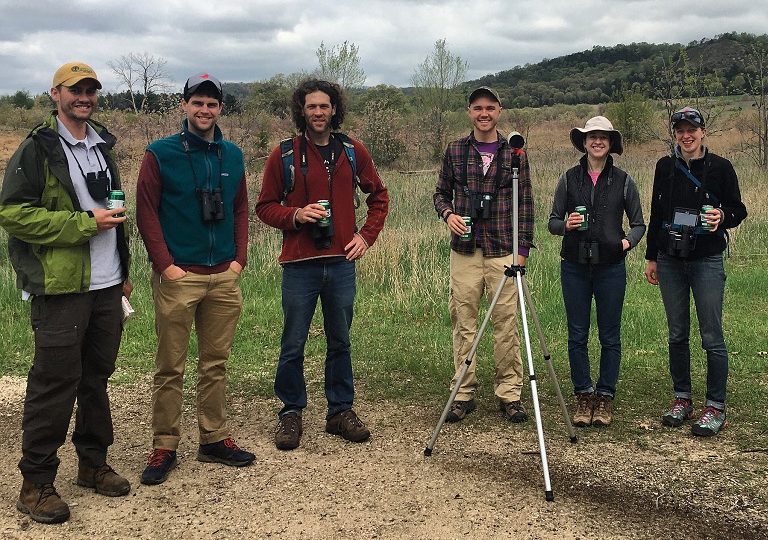 Great Wisconsin Birdathon
Help raise support and awareness for birds by participating in, or donating to, the Great Wisconsin Birdathon. This annual walk-a-thon style fundraiser is fun, easy, and brings in tens of thousands of dollars for bird conservation every year.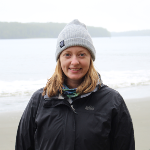 Caitlin Williamson
Director of Conservation Programs
(608) 409-3109, extension 1009
Caitlin.Williamson@WisConservation.org
Cait oversees the Foundation's grant programs and initiatives for conservation and environmental education, ensuring that our investments are science-based, strategic, and impactful. Cait's work encompasses conservation science and planning, partnership development and capacity building.