The Bird Protection Fund supports the highest priority conservation needs for Wisconsin's birds throughout their lifecycle – from their breeding grounds in Wisconsin to their migratory habitat in Central and South America.
Projects supported by the Bird Protection Fund include conservation of Wisconsin's most threatened and endangered bird species; creation and protection of critical breeding, stopover, and overwintering habitat; research and monitoring; and education and outreach.
Grantmaking Priorities:
Projects that directly address high priority conservation needs for Wisconsin's birds.
Projects that align with state, regional, and national bird conservation plans and strategies.
Projects that leverage resources and partnerships.
How to Apply:
This program does not accept unsolicited proposals.
Current Projects:
Advancing Bird Conservation within Wisconsin's Important Bird Areas System: Wisconsin's Important Bird Area (IBA) system brings partners and stakeholders together to coordinate and plan management, stewardship, and monitoring activities that will benefit vulnerable bird species, ensuring access to essential habitat. Funds will support a series of workshops for IBA managers and partners with the goal of developing and implementing strategies that lead to increased understanding, protection, and management of Important Bird Areas to address widespread, ongoing bird declines. Grant Recipient: Wisconsin Bird Conservation Partnership

 

Capacity Building and Support for the Feminist Bird Club: The Feminist Bird Club is dedicated to promoting diversity in birding and providing a safe opportunity for people to learn to bird and engage with others in the community. Funding will support continued capacity building as this organization continues to grow. Grant Recipient: Feminist Bird Club – Madison Wisconsin Chapter
Building Partnerships and Tools to Address Barriers to Bird-Friendly Actions: This project will make bird-friendly actions more approachable for communities by understanding their motivations and barriers to action and building tools based on this understanding, while also continuing to build partnerships needed to sustain bird-friendly actions. Grant Recipient: Western Great Lakes Bird and Bat Observatory
Neotropical Flyways Project: This expansive research effort seeks to identify critical migratory stopover regions in Central and South America. New stopover sites are being identified and mapped, and mist-netting and radio-tracking of birds are revealing how they use these sites. Funds will support the expansion of their surveys to Honduras, Guatemala and Belize. The results of these studies will be used to develop conservation plans for migratory stopover habitat, critical to saving migration for Wisconsin's birds. Grant Recipient: SELVA and the Cornell Lab of Ornithology 
Outreach and Optics Purchase for the BIPOC Birding Club of WI: The goal of the BIPOC Birding Club of Wisconsin is to develop a community of Black, Indigenous, people of color (BIPOC) and allies that will increase diversity, equity, and inclusion in birding and the outdoors in Dane County and Wisconsin, changing the narrative about who is or can be a birder. Funds will support the purchase of binoculars to increase access to birding gear as well as capacity building and outreach through monthly events and social media. Grant Recipient: BIPOC Birding Club of Wisconsin
Piping Plover Conservation and Management: Piping Plovers are a federally endangered species that relies on habitat on the shores of the Great Lakes. Funds will focus on habitat management and creation of potential breeding sites, monitoring of nesting pairs, and banding of chicks. Grant Recipient: DNR's Natural Heritage Conservation Program
Whooping Crane Reintroduction: Conservation partners are working hard to reintroduce the critically imperiled Whooping Crane, one of the rarest birds in North America. The Bird Protection Fund is supporting conservation efforts including monitoring the existing wild population, raising and releasing captive chicks with the goal of establishing a self-sustaining migratory population, and supporting community education and outreach to protect this species. Grant Recipient: International Crane Foundation
Donate:
You can help us help the birds by making a donation to our Bird Protection Fund.
Consider making a gift to the Birds of Wisconsin Legacy Fund, an endowment fund that provides sustainable funding for priority projects of the Bird Protection Fund.
A majority of the funds raised through the Bird Protection Fund come from the Great Wisconsin Birdathon annual fundraising event. Help out by forming a team to count birds and raise money for bird conservation.
Bird Protection Fund passes the $1 million mark for Wisconsin bird conservation
[September 6, 2018] The Bird Protection Fund—a collaboration of the Natural Resources Foundation of Wisconsin, Wisconsin Bird Conservation Partnership, and the Wisconsin Department of Natural Resources—has raised and distributed $1,014,566 for bird conservation since it was created in 2009. [DOWNLOAD FULL RELEASE]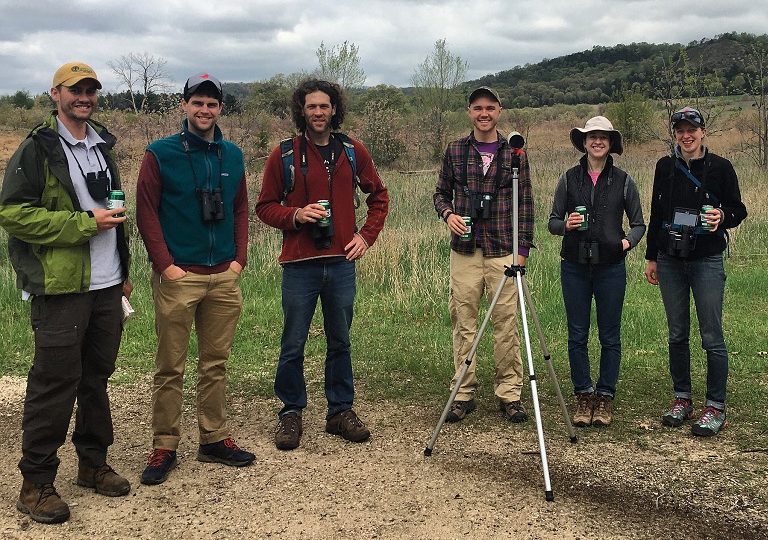 Great Wisconsin Birdathon
Help raise support and awareness for birds by participating in, or donating to, the Great Wisconsin Birdathon. This annual walk-a-thon style fundraiser is fun, easy, and brings in tens of thousands of dollars for bird conservation every year.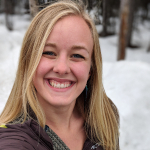 Lindsey Taylor
Conservation Programs Coordinator
(608) 409-3145, extension 1045
Lindsey.Taylor@WisConservation.org
Lindsey supports the Foundation's conservation programs, including administering our grant programs, and coordinating our initiatives and partnerships that benefit Wisconsin's lands, waters, and wildlife.