David and Joyce Weizenicker Fund for State Parks
Improving accessibility at Wisconsin State Parks properties
The David and Joyce Weizenicker Fund for State Parks was established to support projects on Wisconsin State Park properties that facilitate accessibility for senior citizens, especially trail development, maintenance and restoration, and the development and maintenance of rest stops, including benches, overlooks, and interpretive signage. Grants range from $500 to $5,000.
To the right: David and Joyce Weizenicker pictured at Kinnickinnic State Park at the unveiling of a new trail funded in part by the David and Joyce Weizenicker Fund for State Parks. Photo by Caitlin Williamson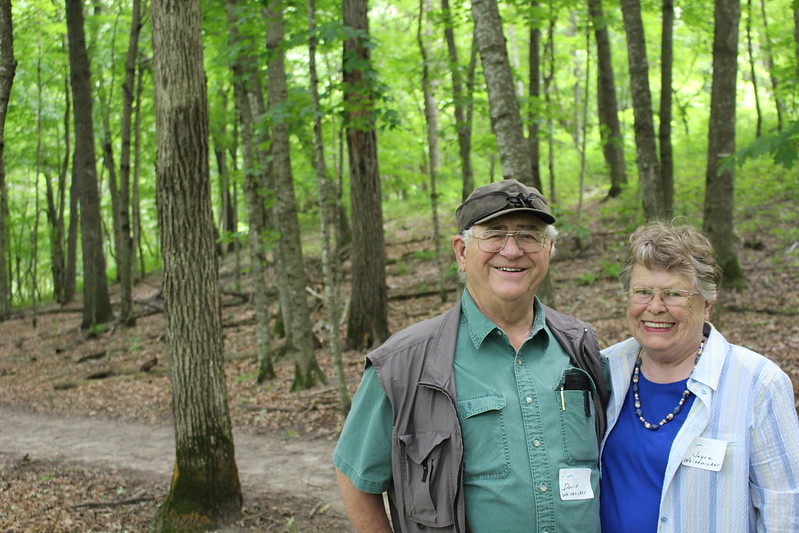 Eligibility:
Applicant must be a Friends group of a Wisconsin State Park property, with a formal agreement in place with the Wisconsin Department of Natural Resources. The Friends group must have approved 501(c)(3) status (under section 509(a)(1), 509(a)(2), or 509(a)(3) Type I and Type II).
A 1:1 match is required. Match may include cash or in-kind support such as volunteer hours or donated materials.
Project expenses may not have been incurred prior to submitting the application.
How to Apply:
Determine if your project addresses the Fund's purpose and meets our eligibility requirements.
Complete the application (paper copies of applications are not accepted).
Include proof of IRS tax-exempt status (IRS form 501c3 tax determination letter) and a letter of support from the        DNR property manager.
Submit all materials to Lindsey at NRFgrants@WisConservation.org by March 15th.
Applicants will be notified within six weeks following the submission deadline.
Past Projects
Examples of past projects funded by the David and Joyce Weizenicker Fund for State Parks include:
Friends of Mirror Lake State Park received a grant to create and maintain a new accessible hiking trail, providing a "walk back in time" at Pulpit Rock Trail in Fern Dell at Mirror Lake State Park.
Friends of Copper Falls State Park received a grant to increase accessibility by adding resting benches and informational signage at a waterfall overlook at Copper Falls State Park, which will allow for easy viewing of the two major waterfalls and cascades.
Friends of Willow River & Kinnickinnic State Parks received a grant to create a new, accessible trail to Hidden Falls located south of the Kinnickinnic river, threading through previously inaccessible areas of ravines in the park.
Kettle Moraine Natural History Association received a grant to upgrade the Scuppernong Springs Nature Trail bridge to be wheelchair friendly, create an overlook deck to observe the river, add bench seating to the overlook, and grade trail elevations to increase wheelchair user accessibility.
Friends of Kohler-Andrae State Park received a grant to improve accessibility for the Friend's Fishing Pond Walkway at Kohler-Andrae State Park by converting the existing trail to a smooth, hard surface that will improve pond access for people using wheelchairs and walkers, so they can enjoy fishing, wildlife watching, or just enjoying the scenery.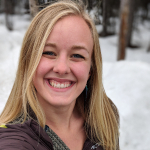 Lindsey Taylor
Grants Assistant
(608) 409-3145, extension 1045
Lindsey.Taylor@WisConservation.org
Lindsey manages the Foundation's grant administration responsibilities while working closely with the team to grow our conservation programs.