Grants supported through your membership with the Foundation!
When you become a member of the Natural Resources Foundation of Wisconsin, you join a conservation community of more than 5,000 members who share a passion for protecting Wisconsin's lands, waters, and wildlife. Your membership makes our state a better place to live, now and in the future.  
These projects were funded by our Foundation members and through our Wisconsin Conservation Endowment.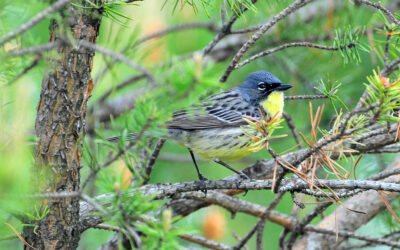 There is now permanent funding to support Kirtland's warbler conservation efforts in Wisconsin! The American Bird Conservancy Kirtland's Warbler Fund, held by the Natural Resources Foundation of Wisconsin, was established to provide a sustainable funding source for conservation efforts for the state-endangered Kirtland's warbler in Wisconsin.
Read More
read more