Gift Acceptance Policy
The Natural Resources Foundation of Wisconsin, Inc. ("NRF") is a 501(c)(3) publicly supported philanthropic institution governed by a board of private citizens representing the public interests of the State of Wisconsin and its natural resources. NRF encourages the solicitation and acceptance of all gifts for purposes that will help it further and fulfill its mission. Our policies and guidelines govern acceptance of such gifts made to NRF for the benefit of any of its programs.
Gifts of Stock
There are many ways to support the Natural Resources Foundation of Wisconsin, including a gift of stock as a way to support our work protecting Wisconsin's lands, waters and wildlife into the future. Benefits of gifting appreciated securities include an immediate charitable deduction for the full market value of the stock, and avoidance of capital gain taxes that would normally be due upon sale.
IRA Charitable Rollover
On December 18, 2015 President Obama signed into law the Protecting Americans from Tax Hikes Act of 2015 (PATH), retroactively reinstating the IRA Charitable Rollover provision for all of 2015 and permanently extending the Rollover into the future.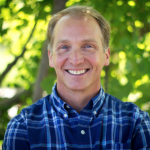 David Clutter
Executive Director
(608) 409-3120
David.Clutter@WisConservation.org
With staff, board and NRF members, David helps build an inspiring vision to create a vibrant, durable and highly effective Foundation that provides critically needed funding to support Wisconsin's lands, wildlife, and waters. David is responsible for overseeing the administration, strategic direction, and impact of the Foundation.