Fall is here, and with the change in seasons comes a change in staffing.
We are
excited to welcome two new student assistant employees to the Foundation!
They both show lots of promise, and we can't wait to see the amazing contributions they will bring. Without further ado, here they are:
Meet our new student Grants Assistant, Lindsey Taylor!
Lindsey will be assisting Cait Williamson, the Director of Conservation Programs, to respond to grant applicant inquiries and process grant applications. In her extra time, she will also support the communications team with blog posts featuring grant-funded project success stories.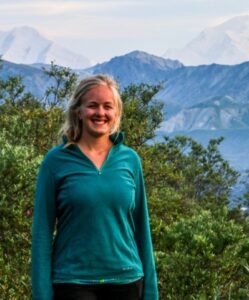 Hello! My name is Lindsey Taylor, and I am thrilled to be joining the Natural Resources Foundation as a Grants Assistant.
I graduated from Gustavus Adolphus College in St. Peter, MN, in 2017 with a degree in environmental biology. Since then, I've spent four summers in Denali National Park in Alaska, first as a Science Communication Intern for the National Park Service, and then as a Field Educator for a local non-profit, Denali Education Center.
I fell in love with the subarctic tundra landscape but moved to Madison last fall to start the M.S. in Environmental Conservation professional graduate program at UW-Madison this past June.
I am passionate about learning, living life outside, and helping others create connections with the environment. In my free time, I enjoy backpacking, bike rides, writing, cooking, photography, and cross-country skiing. I love making connections within a like-minded community, so I am excited to get to know the staff at NRF!
Meet our new student Communications Assistant, Ashley Luehmann!
Ashley will be working on the communications team helping write content for our website, social media, newsletters, and the WisConservation blog. She will also help with graphic design, promotional material, or as an extra set of eyes on copy.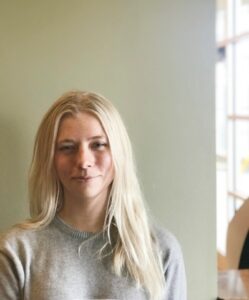 Hello! My name is Ashley Luehmann, and I am ecstatic to be the new Communications Assistant at the Natural Resources Foundation.
I am currently pursuing my M.S. in Business Analytics at UW-Madison. Go Badgers! I am originally from Minnesota but have spent the last four years living in Madison. During this time, I received my undergraduate degree in Journalism, had the pleasure of being a kayak instructor on Lake Mendota, and spent a summer as the Communications Intern for Clean Lakes Alliance.
In my free time, you can find me with a book, trying out new DIY's, hiking, or paddleboarding. I look forward to working at the Natural Resources Foundation of Wisconsin and helping to conserve our state's incredible wildlife and natural wonders.
Written by Jaime Kenowski, Communications Director