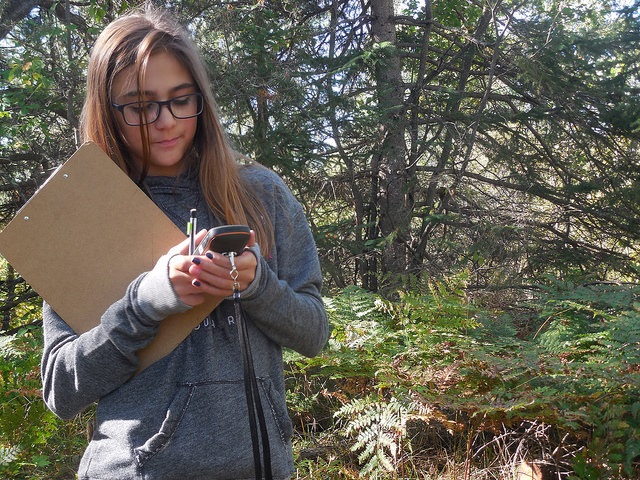 On a bright, spring fifth of May – like today, but 90 years ago – a small group of students in Laona, Wisconsin planted a tree in a forsaken area outside of town. In 1928, the land around the logging town had been subjected to great deforestation. The townspeople thought the land was useless, but the students of Laona seized an opportunity that would make history. Their vision created the first of Wisconsin's school forests.
This planting marked the start of the school forest movement in the state and the nation – the Laona School Forest boasts the reputation of the first school forest in the US. That spring brought the creation of two more school forests, Crandon and Wabeno, and more than 400 school forests popped up across the state since then.
During this movement, Wakelin "Ranger Mac" McNeel, an early school forest visionary, encouraged students and teachers to restore forest land. Those students replanted a Wisconsin their children and grandchildren still enjoy today. McNeel was inspired by Dean Russell from the University of Wisconsin-Madison. On a visit to Australia, Russell witnessed students plant trees on public tracts of land – he then brought the idea to Wisconsin.
"School forests that are ingrained in their community hold a special place within their towns and school district," said Wisconsin school forest education specialist Gretchen Marshall. "Some of our long-lasting school forests have seen trees planted by one generation of students and harvested by another. Wisconsin's school forest program has a rich and proud history."
As the movement grew in popularity, the Department of Natural Resources created a Forest Management Plan with the U.S. Forest Service. Statute revisions in 1949 allowed schools to receive services from state forest nurseries and other foresters for forest management plans.
"By allowing students to experience nature through an active, hands-on approach to learning, they become more knowledgeable and responsible citizens when making decisions about the environment in the future," Marshall said.
During World War II, however, some school forests were re-acquired by the counties. A lot of school forest programs died out with the passing of their enthusiastic leaders. But 90 years later, over 400 school forests are still providing students with hands-on experience in forest management. The struggles of early school forests made outdoor environmental education available to many students well into the future – even as environmental education evolved.
"The primary focus was to engage students in replanting our forests," Marshall said. "Since those early days, the program has grown and evolved considerably due to the efforts of many individuals and organizations."
The Laona School Forest, like others, continues to serve as an outdoor classroom where students can study soils, trees and other aspects of ecological life. Every year, the students commemorate the forest with speeches, performances and tree planting.
"School forest programs and what students learn at the forest are as diverse as the species that inhabit their land," Marshall said. "Students enjoy the ability to learn outside of the four walls of a classroom, to touch and see the natural world around them."
The Natural Resources Foundation supports such environmental education through multiple initiatives. By providing grants through our GO Fund and Teachers' Outdoor Environmental Education Fund (TOEFF) and through our partnership with the Wisconsin Green Schools Network, NRF provides the necessary funding to continue the legacies of Wisconsin's school forests.
This post was contributed by Hibah Ansari, NRF Communications and Programs Assistant.