We are thrilled to announce our 2023 cohort of the Diversity in Conservation Internship Program!
The Natural Resources Foundation of Wisconsin's Diversity in Conservation Internship Program provides meaningful, paid experiences for undergraduates interested in careers in natural resource conservation. The goals of this cohort-based program are to introduce students to the field of conservation and its career pathways, and to help strengthen the knowledge and skills of program participants to meet the need for diverse professionals in Wisconsin's conservation field.
This year we are hosting ten interns, who are paired with Wisconsin conservation organizations for internship experiences and also receive weekly programming and field trips to connect them to Wisconsin's natural resources and future career opportunities in conservation.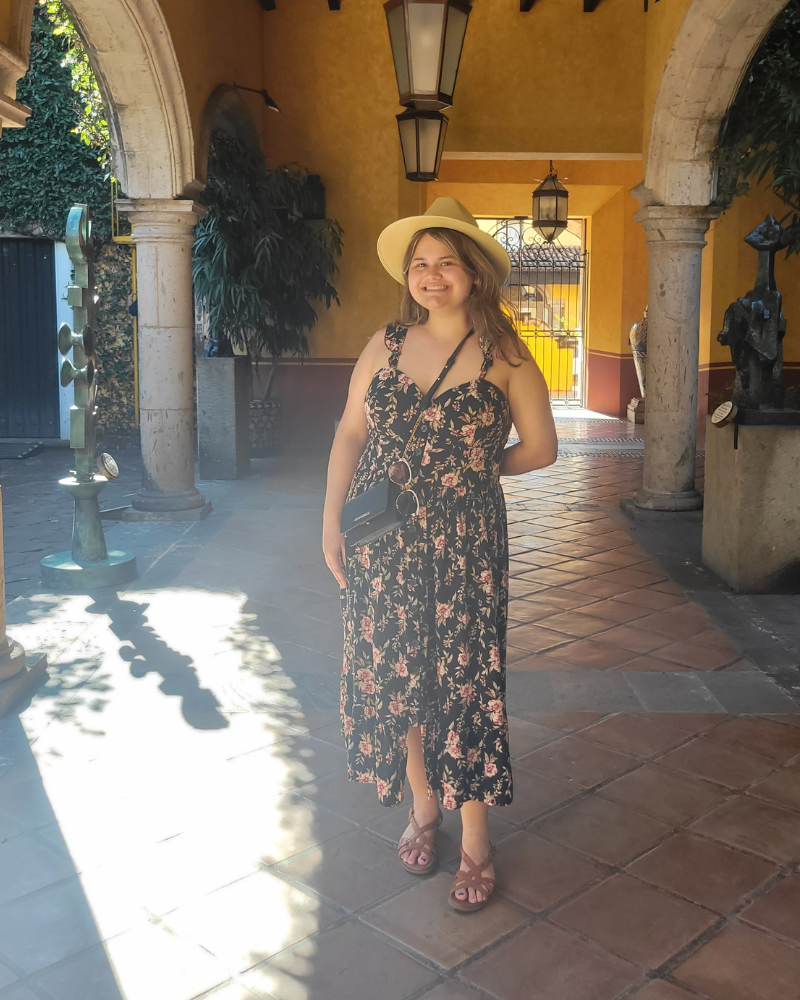 Arianna Barajas is currently a junior at UW-Madison majoring in wildlife ecology with a certificate in environmental studies. She is from the suburbs of Chicago and enjoys taking walks with friends, hiking, biking, kayaking, and mostly anything outside! Arianna is extremely excited for this internship opportunity, and cannot wait to develop herself and her skills within the field. This summer, Arianna will be working with the International Crane Foundation.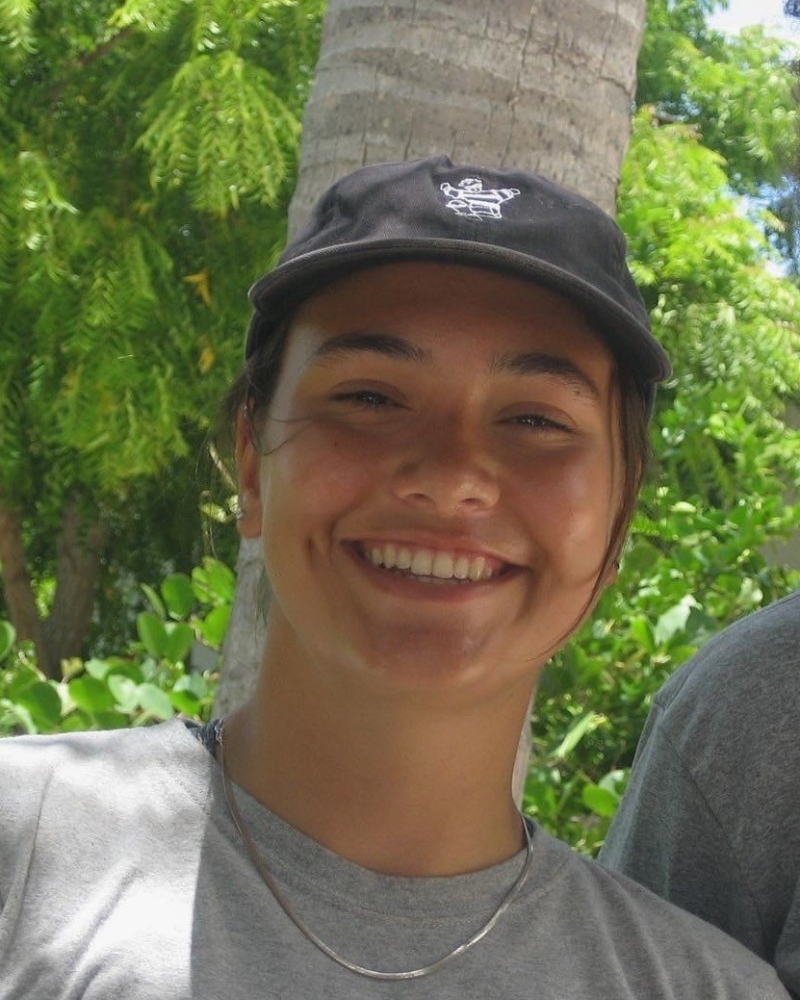 Raquel Bello is a first year at UW-Madison studying conservation biology and Spanish. Raquel is from Grand Rapids, Michigan and enjoys playing violin, running, lifting, hiking, and photography. She works as a research assistant in a botany lab at UW, and is involved with the Wisconsin Society for Conservation Biology student chapter. This summer, Raquel will be working with the Aldo Leopold Nature Center.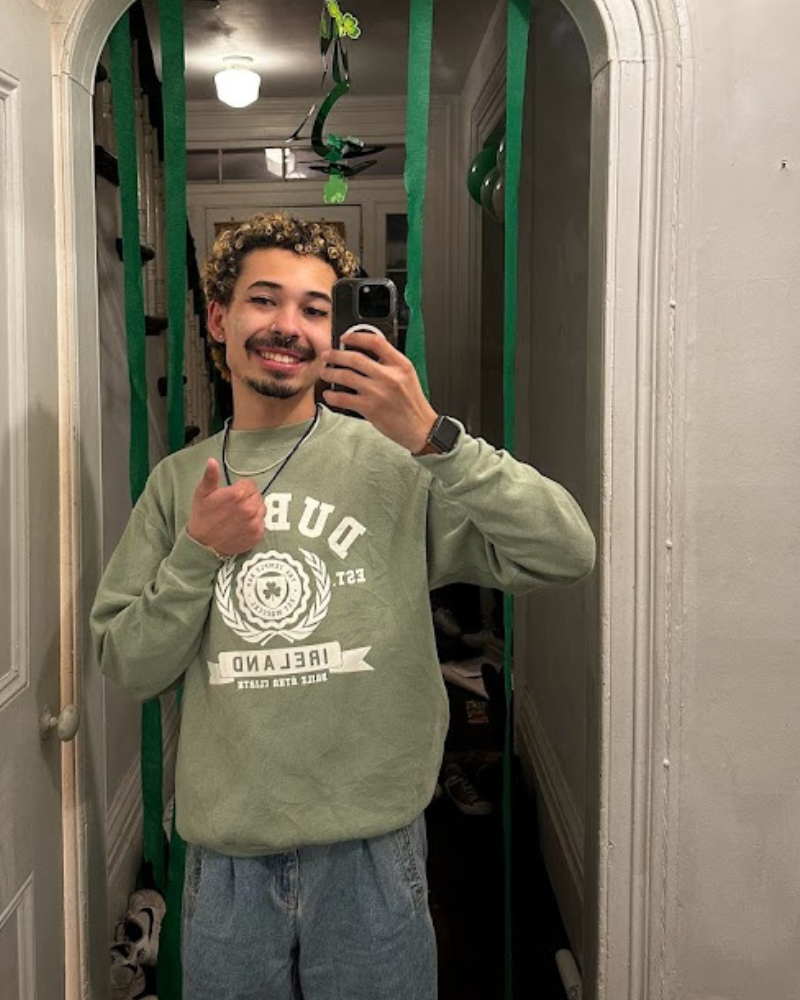 Jaeden Carrasquillo is a freshman at the University of Wisconsin-Milwaukee currently majoring in conservation and environmental science. Jaeden was born and raised in Milwaukee and loves exploring and hiking around different places in Wisconsin (his favorite is Devil's Lake)! He is very excited to be working with The Nature Conservancy and the Natural Resources Foundation of Wisconsin this summer and is looking forward to getting real-world experience in the environmental field and making connections and memories! This summer, Jaeden will be working with The Nature Conservancy's Milwaukee Program on urban conservation storytelling.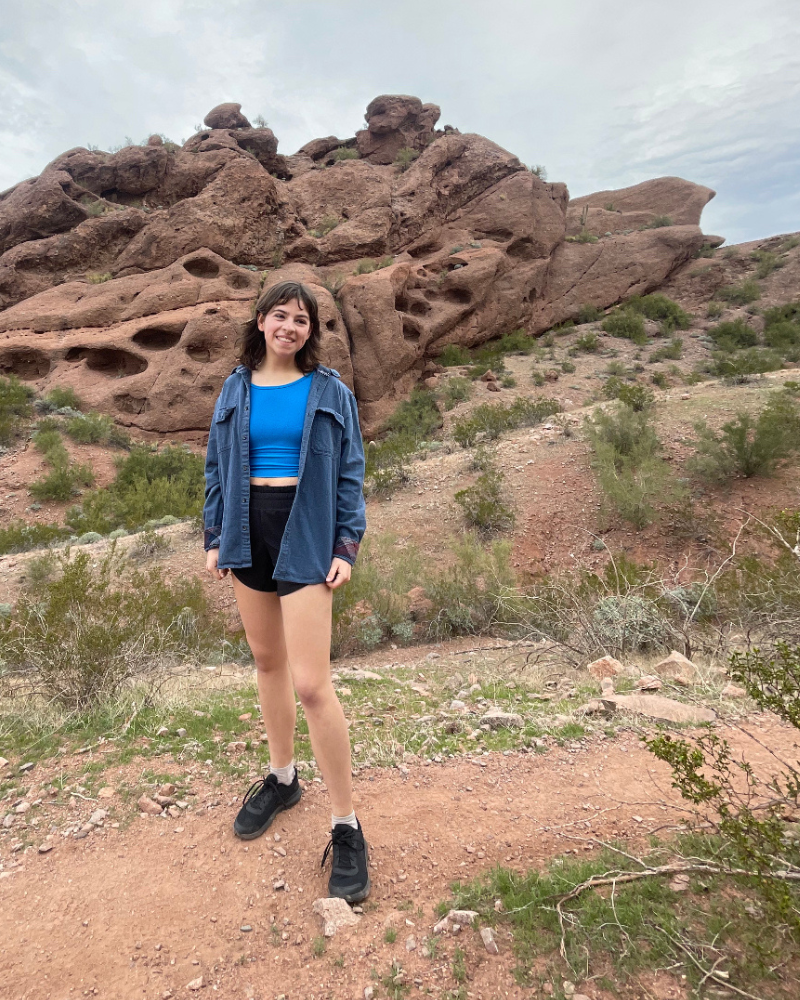 Eliana Cook is a second-year student at UW- Madison working towards a bachelor's degree in conservation biology and in anthropology. At Madison, a lot of Eliana's time goes to playing trumpet in the Badger marching band, spending game days with Bucky and hanging out by the beautiful lakes. Some of her hobbies include rock climbing, upcycling, and taking care of her many plants. Aside from this, Eliana has also been able to grow her passion for conservation through classes like "Indigenous People and the Environment." In the future, Eliana hopes to specialize in ethno-conservation to study the intersections of Indigenous people, their ecological knowledge and conservation. This summer, Eliana will be working with the UW-Madison Arboretum on their Land Care team.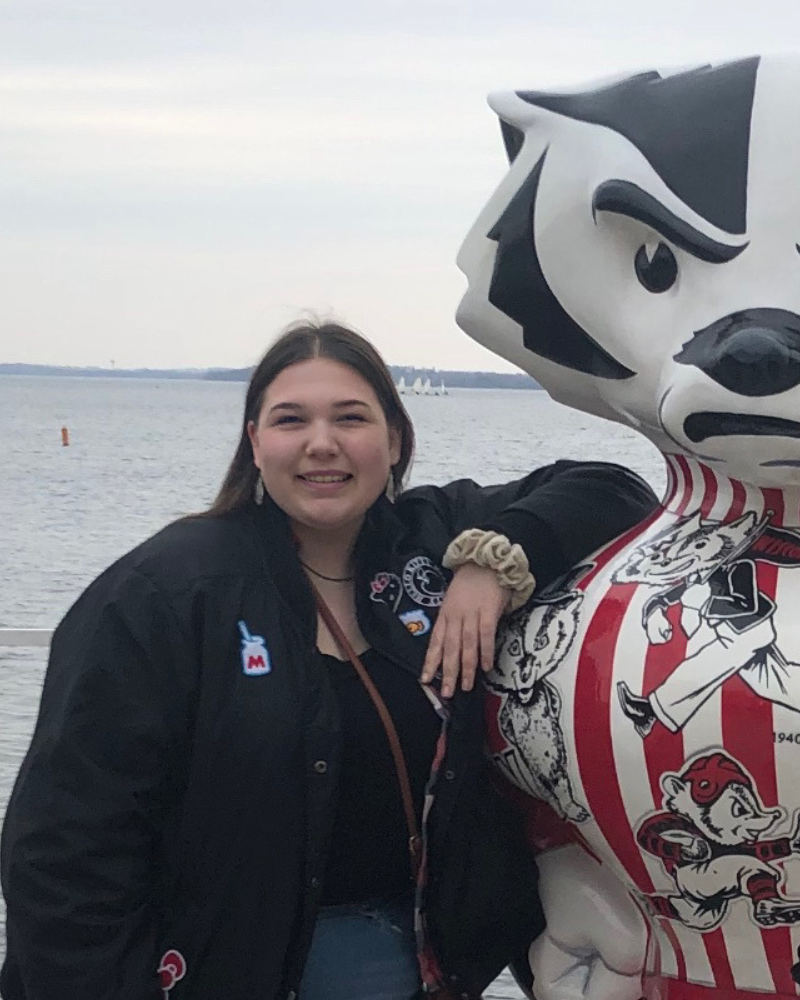 Olivia Kress is a junior at the University of Wisconsin-Madison double majoring in conservation biology and environmental studies. Olivia is from Rhinelander, Wisconsin, and has always been interested in the environment since she grew up fishing and being in the outdoors. She recently decided that conservation was something she would be interested in pursuing as a career, especially something related to water ecology (she would love to do some kind of work in Australia one day!). In her free time, Olivia likes to paint, try new restaurants, hang out with friends, and take photos of her cat.  This summer, Olivia will be working with Wisconsin Department of Natural Resources Fisheries Management.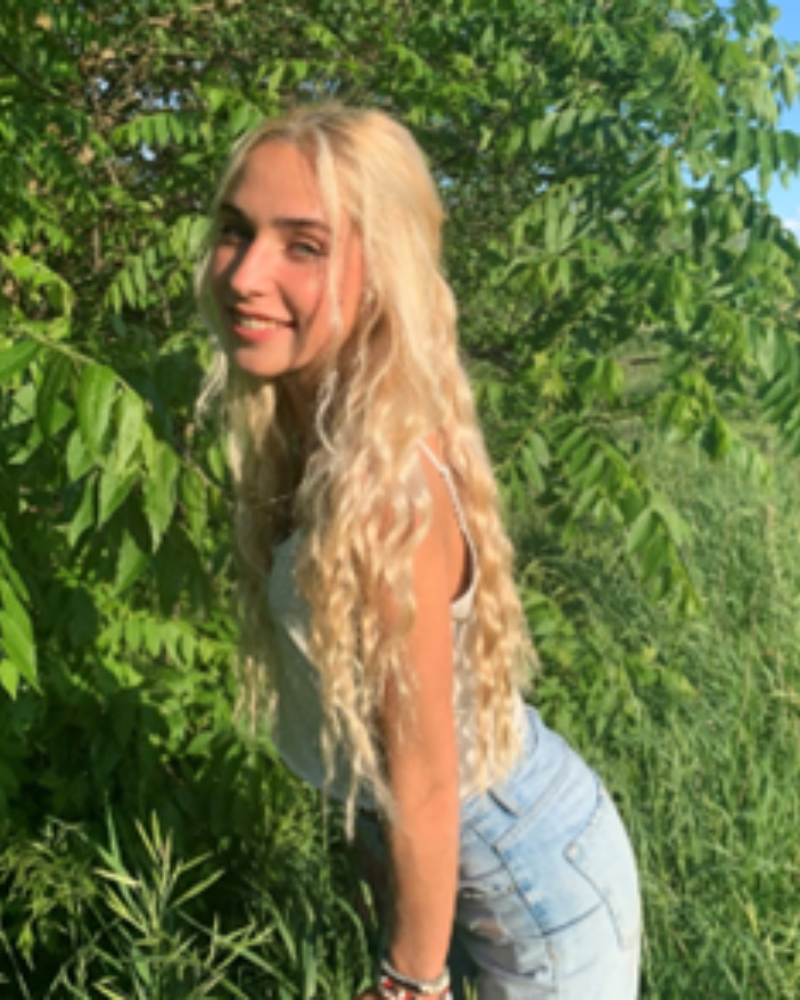 Xiayou (Xia) Lowery is a junior at UW-Milwaukee majoring in environmental conservation science with a minor in freshwater science. She is the president of the Conservation Club on campus and is also a member of the Green Fund Committee. Xia is passionate about volunteering and is currently a student board member for the Wisconsin Association for Environmental Education. She also volunteers with Wisconsin's Green Fire and the River Revitalization Foundation. In her free time, she enjoys hiking, painting, reading, exercising and being around friends and family. This summer, Xia will be working with Green & Healthy Schools Wisconsin.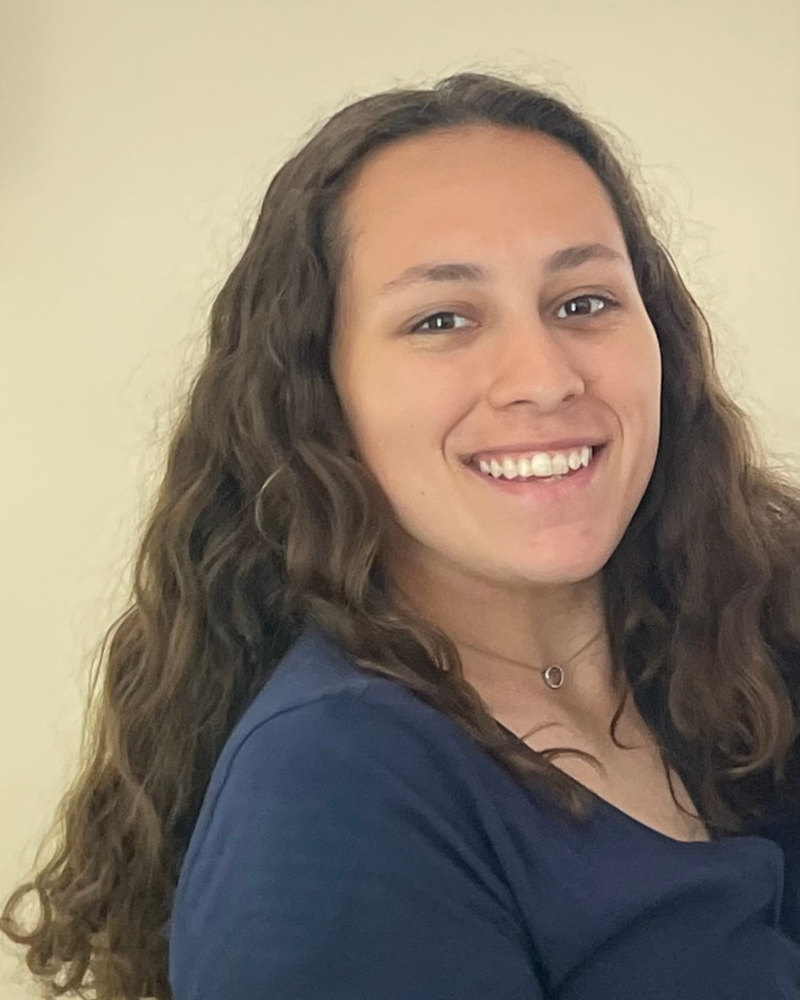 Emma Moya is currently a freshman at Lawrence University and part of the Lawrence Women's Basketball program majoring in biology as a marine biology track and minoring in studio art. Emma is originally from the city of Chicago, Illinois and she enjoys drawing or taking pictures in her free time, going to museums, the beach with family or friends, cooking and listening to music. She has always had a strong passion for the ocean and ocean conservation. She hopes to become a marine biologist specializing in whales while conducting research on their communication and acoustics. Emma wants to help bring environmental awareness of our oceans and the important roles whales play in helping sustain our planet. This summer, Emma will be working with the Zoological Society of Milwaukee.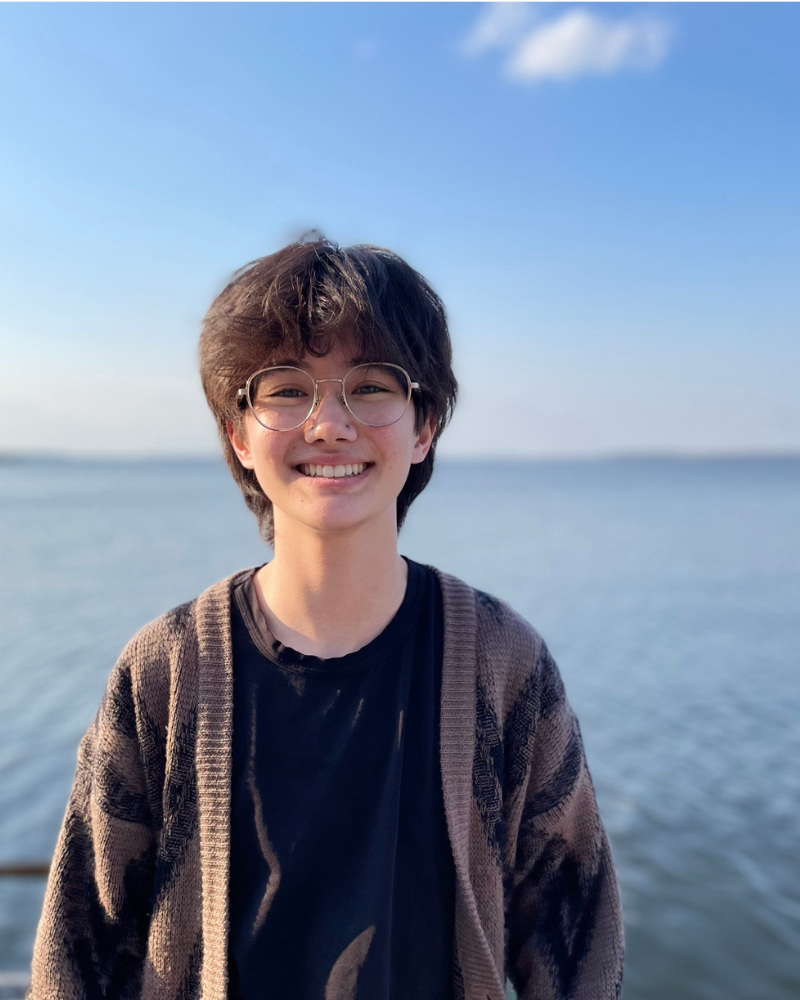 Nick Saunders is a freshman at UW-Madison pursuing majors in computer sciences and environmental studies. Nick is very passionate about the intersection between technology and conservation and hopes to be able to combine these interests in the future. He's from Illinois and enjoys drawing, going to concerts, and spending time outside and with friends. This summer, Nick will be working with the Zoological Society of Milwaukee.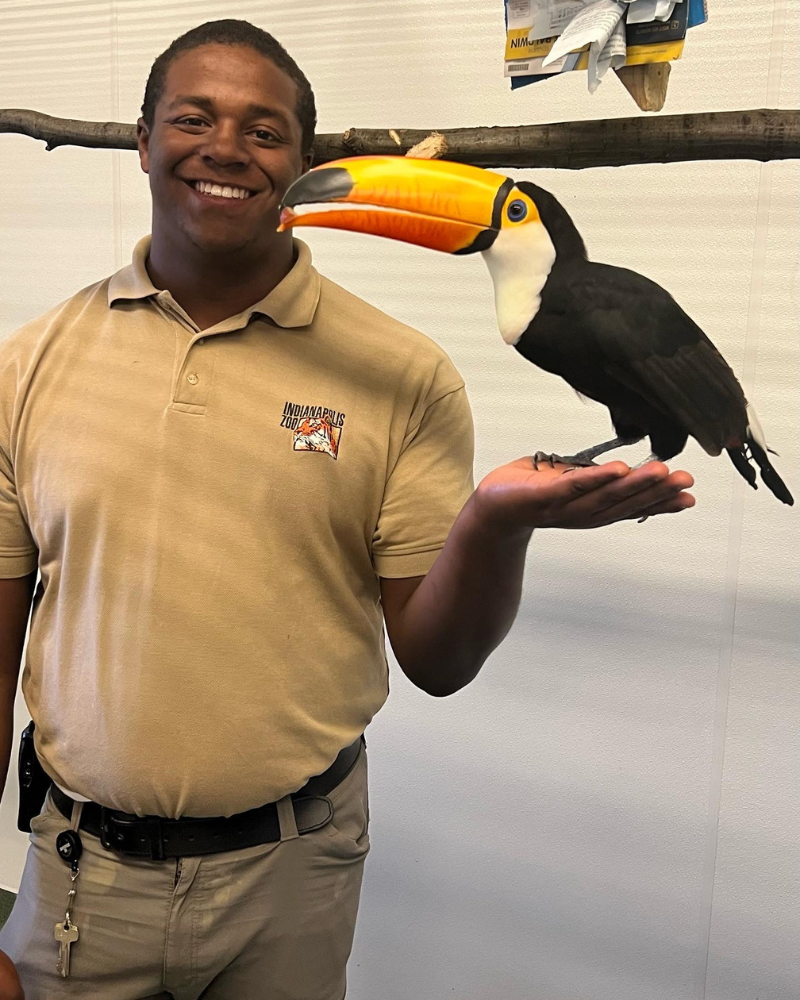 Drake Stallworth is from Fishers, Indiana. He transferred to UW-Madison from Auburn University, and in both institutions, pursued a degree in wildlife ecology. Drake has always been fascinated by wildlife, especially birds, and that is where most of his experience lies. He has learned about ecology and the techniques involved, along with the connection to the public that wildlife education provides. Drake has worked at a raptor center and a zoo where he aided in free-flight training of native and exotic birds of various taxa, and enjoyed every second of it. There is nothing Drake is more passionate about than wildlife, and he is incredibly excited for this experience! This summer, Drake will be working with the Wisconsin Department of Natural Resources Office of Applied Science.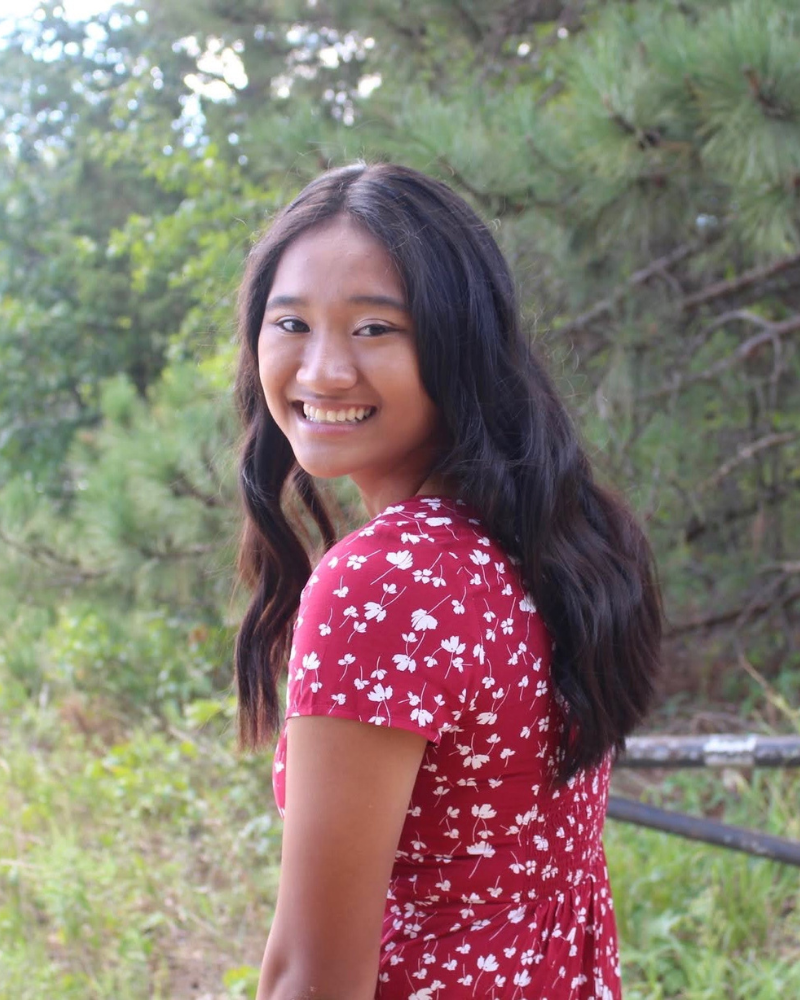 Tina Tran is a sophomore at UW-Madison double majoring in political science and people-environment geography with a certificate in public policy. She is involved in UW-Madison's Vietnamese Student Association (VSA) and also previously served as an executive board intern. Tina is very passionate about environmental policy and is interested in pursuing a career relating to that field. Her hometown is Andover, MN and she enjoys watching TV shows & movies, playing sports such as baseball, tennis, spikeball, and reading. This summer, Tina will be working with Gathering Waters.
Partnerships
This is our third year of the Diversity in Conservation Internship Program, and we are incredibly grateful to our many partners, including our academic partners Lawrence University, University of Wisconsin-Madison, and University of Wisconsin-Milwaukee; our host organizations Aldo Leopold Nature Center, Gathering Waters, Green and Healthy Schools, International Crane Foundation, The Nature Conservancy – Milwaukee, University of Wisconsin-Madison Arboretum, the Wisconsin Department of Natural Resources, and the Zoological Society of Milwaukee.
Donate
You can help provide a meaningful experience for future cohorts of interns in the Diversity in Conservation Internship Program by making a donation to the program online here.
Thank you to the We Energies Foundation and NRF's members for supporting this program.
Prepared by Lindsey Taylor, Conservation Programs Coordinator