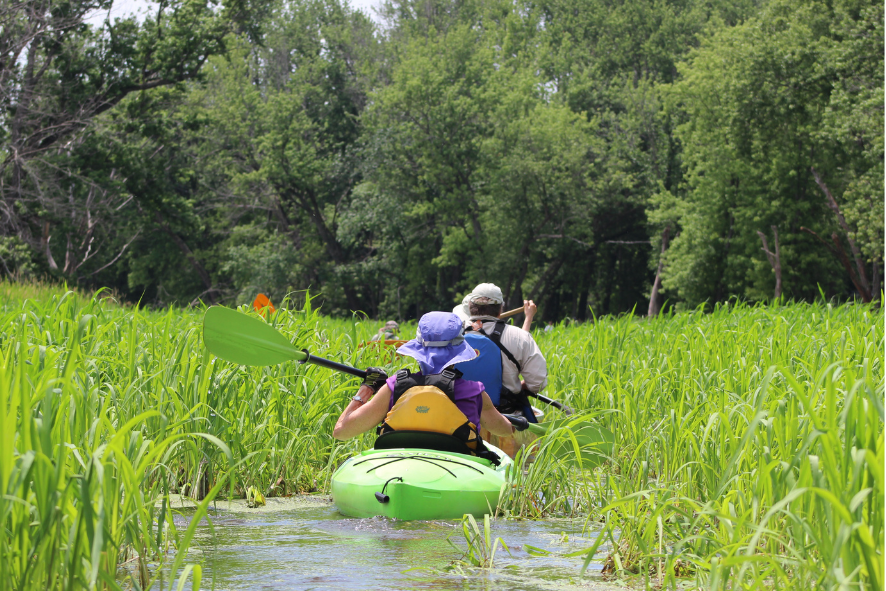 Two people kayaking on the Mississippi River on a Field Trip in 2022 about reptile and amphibian conservation. Photo by Andrew Badje.
Happy 30th Anniversary to NRF's Field Trip Program!
This year marks 30 years of the Field Trip Program! When we piloted three trips in 1993, we never dreamed that our fledgling Field Trip Program would inspire nearly 70,000 people to join us in exploring the best of Wisconsin. The Field Trip Program has become a cornerstone of NRF's mission to connect generations to the wonders of Wisconsin's lands, waters, and wildlife.
We are so grateful to all of our field trip leaders, participants, members, and Field Trip Forever Fund donors for keeping this program going for so many years.
Of course, the success of NRF's Field Trips would not be possible without our Field Trip staff, Christine Tanzer and Kim Kreitinger. Congratulations to Christine, who celebrated her 25th anniversary as NRF's Director of Field Trip Program this past year.
We can't wait to get back out there with you this summer! Also, did we mention that the 2023 Field Trip Guidebook is now available?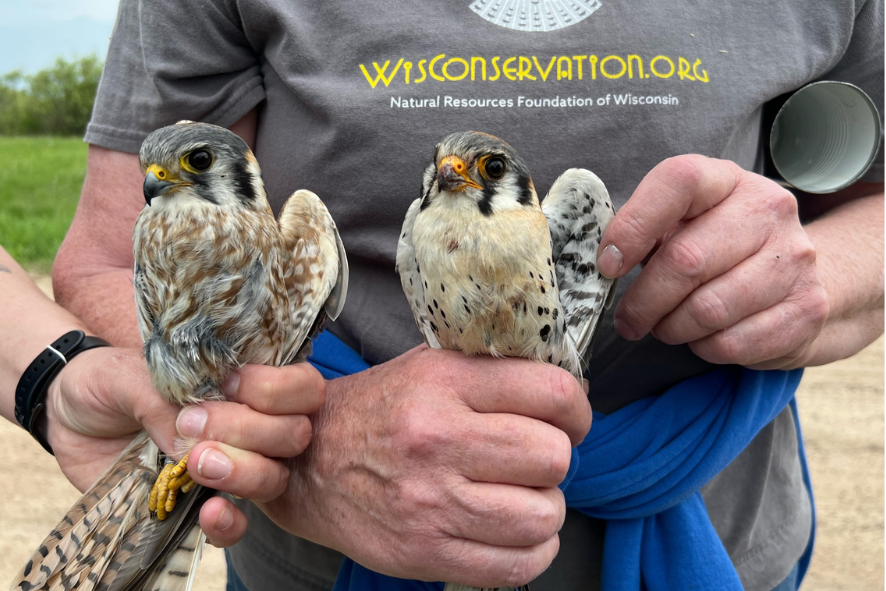 Two people holding kestrels during a kestrel banding Field Trip on the Buena Vista Grasslands in 2022. Photo by Donna Zimmerman.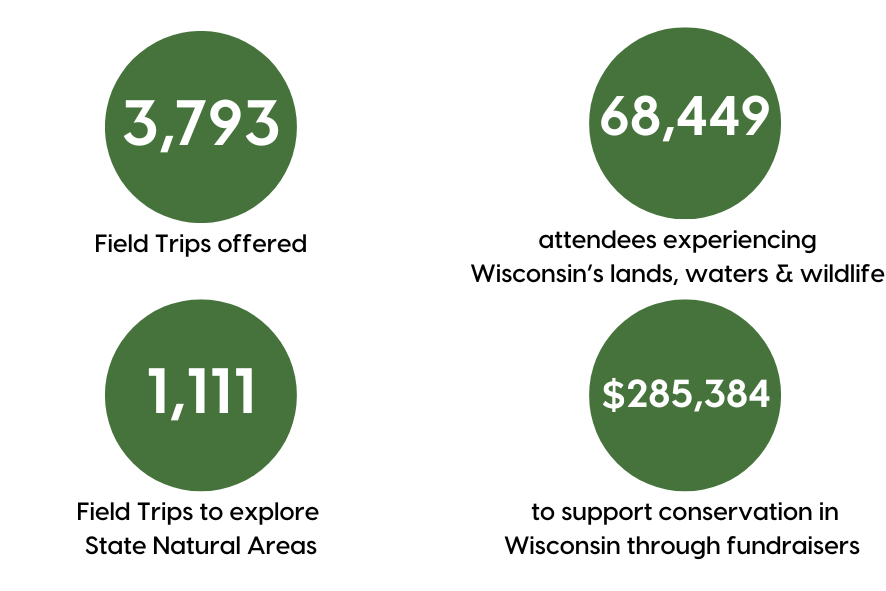 What makes NRF's Field Trips special?
For our 30th season, we've planned a stellar slate of 260+ Field Trips exploring Wisconsin's lands, waters and wildlife with top-notch leaders.
Field Trips generally run May through October each year and highlight the best of Wisconsin's natural world. We offer unique opportunities for all ages to explore Wisconsin's lands, waters and wildlife by foot, bike, and boat – all across the state.
Our Field Trips are led by expert naturalists who share their love and knowledge of Wisconsin's lands, waters, and wildlife. Without a doubt, participants enjoy up-close experiences in Wisconsin's natural world and learn about the critical conservation work being done to protect it.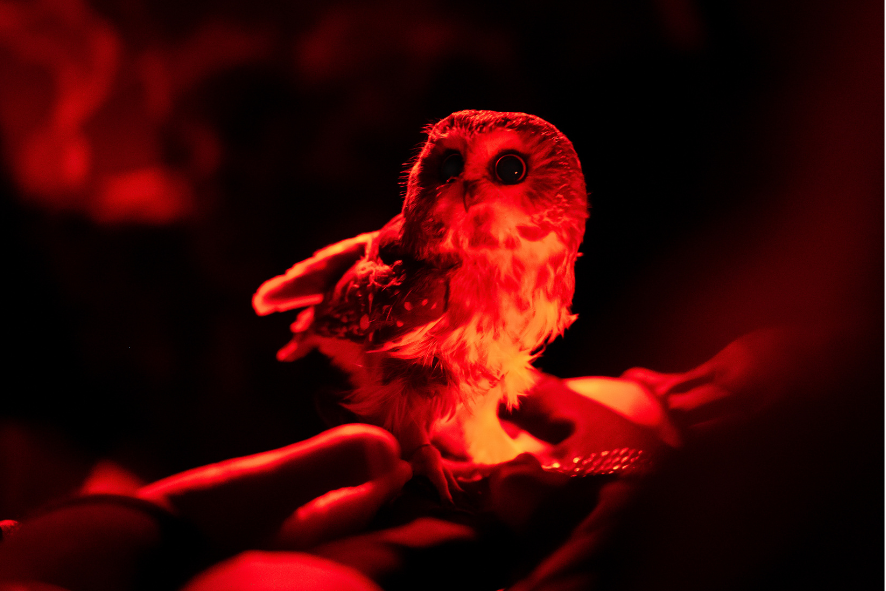 Banding saw whet owls is one of our most popular Field Trips. Photo by Carla Guildner, Field Trip Photo Winner for NRF's 2022 Photo Contest.
An adventure for everyone
This year, many trips are geared towards beginners in the hopes that people will feel comfortable trying a new outdoor activity or exploring a new place. Whoever you are, whatever your background, we have a Field Trip for you. We welcome beginners and 'old hats' alike!
With 263 trips this year, there's something for everyone.
13 trips are geared towards beginner paddlers – canoes/kayaks are provided, and the difficulty level is easy to medium.
73 trips are family-friendly, and as one 2022 participant said, "Our son told us that the NRF Field Trips were the best thing we did as a family."
Many of the hiking trips are less than 2 miles long on easy terrain, perfect for people new to hiking.
There are even more accessibility options this year as well. 21 trips are standard wheelchair accessible, four have an all-terrain outdoor wheelchair available for use on site, and many more can be attended by renting one through our friends at Access Ability Wisconsin.
Examples of beginner-friendly trips:
Intro to Foraging (6/3, 8/26, and 10/7 in Dane County)
Learn to Fly Fish (6/10 in Dane County)
Intro to Field Sketching (6/24 in Calumet County)
Intro to Wetland Monitoring (7/7 in Milwaukee County)
Intro to Hunting and Fishing for Beginners of all Backgrounds (8/5 in Dodge County)
Beginning Rock Climbing (9/10 in Sauk County)
Birding for Everyone (9/15 in Dane County)
Additionally, for the extreme adventure seekers among us, there are also challenging trips. Steep, off-trail guided climbs to see sweeping vistas, remote long-distance paddling adventures, rock climbing, and tree-climbing using a rope pulley system to name a few.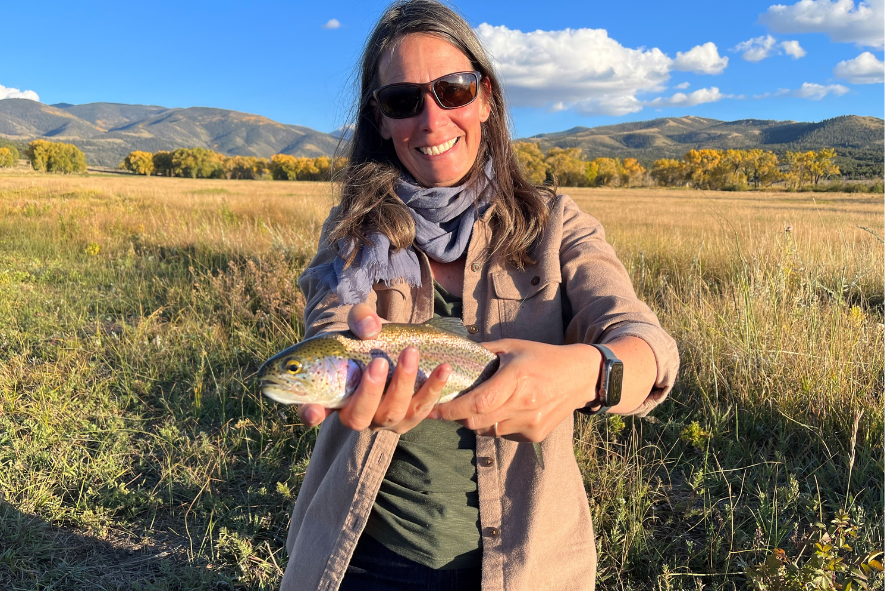 Christine Tanzer learned to fly fish on a Field Trip last year and used her new skills on vacation in Colorado. Courtesy of Christine Tanzer.
Time flies when you're having fun – a note from Christine
It is hard to believe that I have been at the helm of the Field Trip Program for 25 years now. As I say to the young professionals who are starting their careers with NRF today, "Be careful, you too may find that your first job out of college ends up being your life's work."
When I started in 1997, NRF did not have email or a website. Then we offered 30-40 Field Trips annually, and registration meant mailing in a form with a check and waiting weeks to receive a postcard with registration confirmation. I would spend hours poring over people's selections, making sure everyone got at least one of the Field Trips they most wanted to attend. Trip details letters were mailed out with a photocopied map, where I painstakingly highlighted the driving route and meeting location.
Decades of digital advancements have made things more efficient. Now, we offer over 250 trips per year. Registration is online, and trip details arrive in your email inbox with a Google-map link. In some ways this is a simpler time.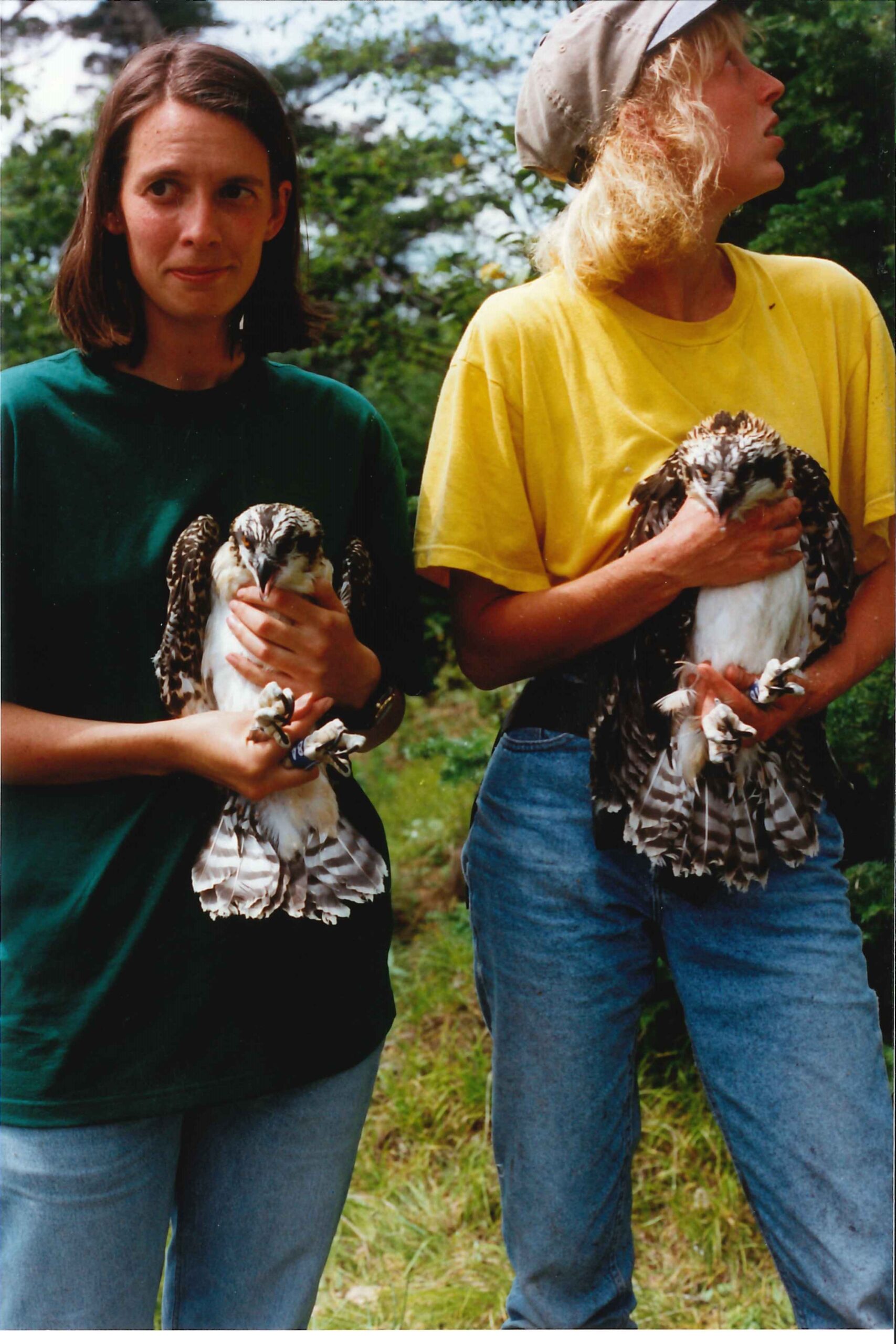 Christine (at left) banding ospreys in Turtle Flambeau Flowage on her first season of coordinating Field Trips in 1998. Photo from NRF archives.
A catalyst for shared experiences
However, the most enjoyable part of my job has always been our members. Seeing families and multiple generations exploring Wisconsin together—that is priceless to me.
I have also been able to bring my own kids out on Field Trips through the years, banding kestrels, saw whet owls, and trumpeter swans, and learning about frogs, snakes, and bogs. Not yet born when I started at NRF, they are now in college, and I like to think these experiences helped shape the people they are today. My parents get out in the field too, sharing their love of Wisconsin with other family members and friends. Field Trips have always been a catalyst for shared experiences and creating community.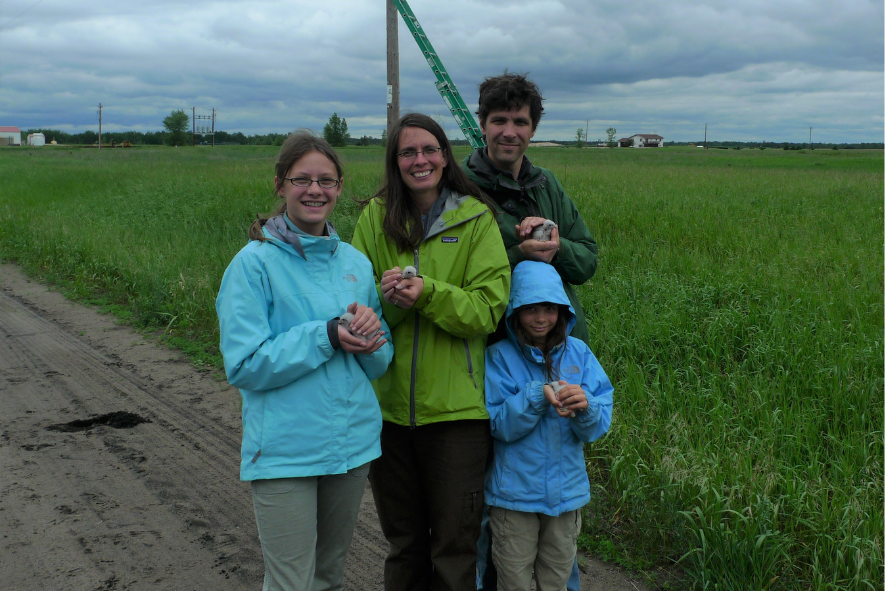 Christine and family banding kestrels in 2012. Photo by Christine Tanzer.
I believe that curiosity is an important pillar of happiness (along with gratitude and kindness). I hope that exploring Wisconsin has sparked curiosity in the 68,000 attendees on Field Trips these past 30 years. If you too are a curious lifelong learner, join us in the field. You will be in good company. 
Celebrating 30 Years of Field Trips
Written by Christine Tanzer, Field Trip Program Director