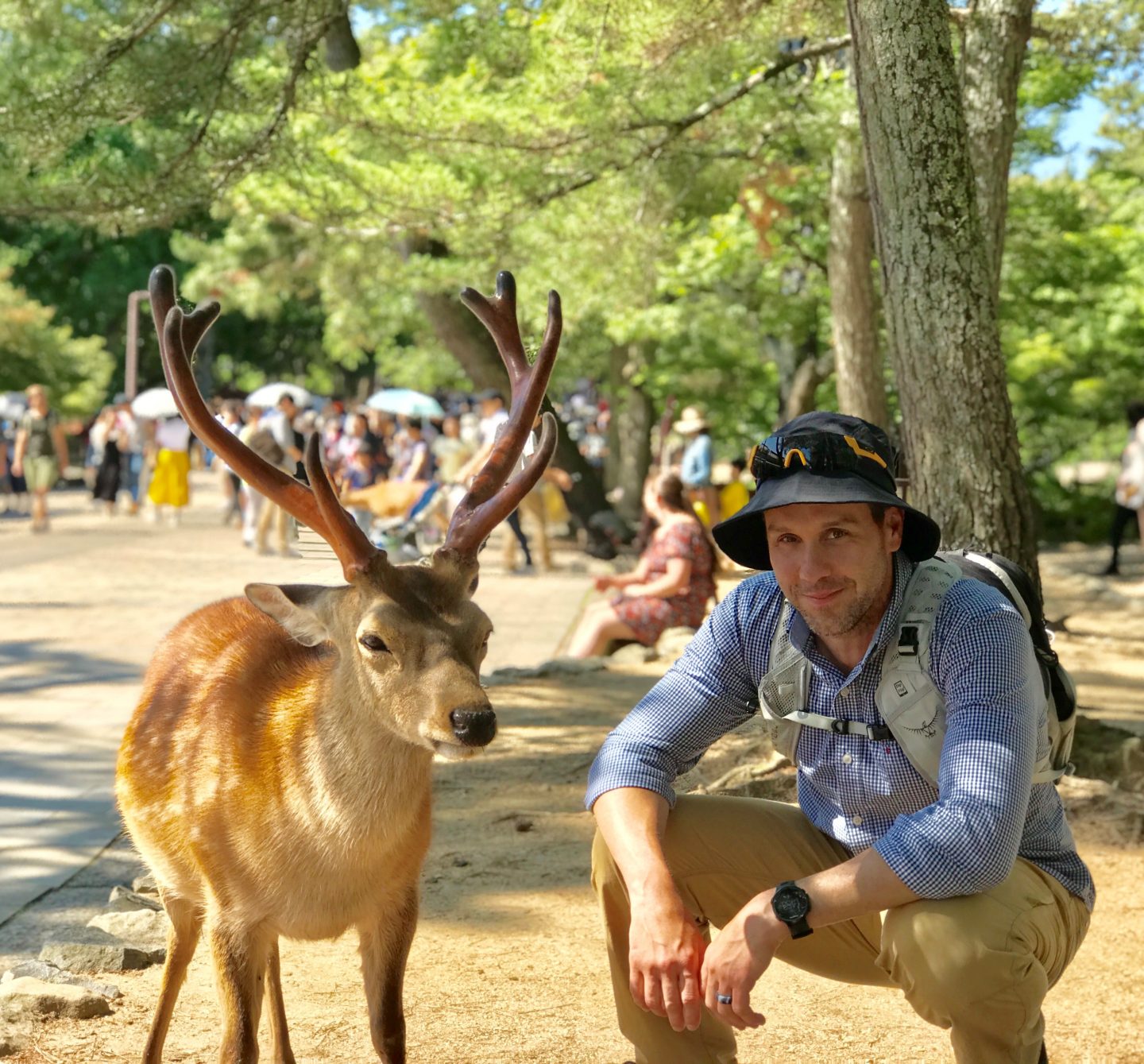 The subject of human-caused climate change continues to spark fierce debate. While most scientists affirm that climate change is real and that humans must act to fight it, a significant number of Americans continue to push back.
And yet, wherever you might fall on the political spectrum, most Wisconsinites can agree that the outdoors are integral to who we are. This deeply held love of the outdoors—from hunting and fishing to birding and hiking—can open opportunities for honest, compassionate conversation around contentious issues.
Joey Heinrichs, Foundation member and donor, operates an energy-efficient HVAC company in New Berlin, Wisconsin. He grew up on a farm in Franklin and has always loved the outdoors. But Joey hasn't always been a conservationist.
Like many Wisconsinites, there was a time when Joey believed the environmental movement to be at odds with business and personal-property rights. Admittedly influenced by conservative talk shows, Joey says, "I suppose any alarmist could be a scapegoat for my earlier beliefs. Of course, the real issue was my unwillingness to question and learn."
Questioning popular rhetoric
As an undergraduate student at Carthage College, Joey had the opportunity to go to Costa Rica for a short-term study focused on ecology. There he listened to discussions of human impacts on the environment from his professors and classmates, as well as biologists.
Initially Joey clung to the rhetoric he'd learned previously. "I reminded myself the environmentalists were wrong, they aimed to hurt business," Joey said. But then he began to ask himself, "What harm will come if I am wrong?"
When Joey returned to Carthage College, he switched his major to environmental science. He began reading Aldo Leopold and soon became deeply connected to the cause.
Today, Joey integrates green practices into both his personal and professional life. He has been operating Heinrichs Home Comfort in New Berlin — a residential HVAC company — since 2002. Joey's commitment to conservation means that his business operates with a lower profit margin installing super energy efficient HVAC equipment to promote energy conservation.
His family shares a lawn with many critters Joey formerly believed were "enemies of the farm," like groundhogs, mink, and opossum. An avid birder, Joey contributes to eBird, with his yard bird species count at about 100. Last summer, he completed the Wisconsin Master Naturalist Program and will be participating in various workdays at different state natural areas this year.
Helping others understand conservation
Many people seem to think their backyards are representative of the globe, so Joey likes to debunk misconceptions about global warming by explaining the difference between climate and weather. He suggests speaking to climate change deniers with an empathetic tone.
"Ultimately, my goal in talking to a denier or uninterested individual is to learn what they care about," Joey said. "If I succeed at this, it becomes my responsibility to offer examples of why conservation matters to them."
Blog contributed by Hibah Ansari.
Heinrichs Home Comfort supports the Natural Resources Foundation of Wisconsin.