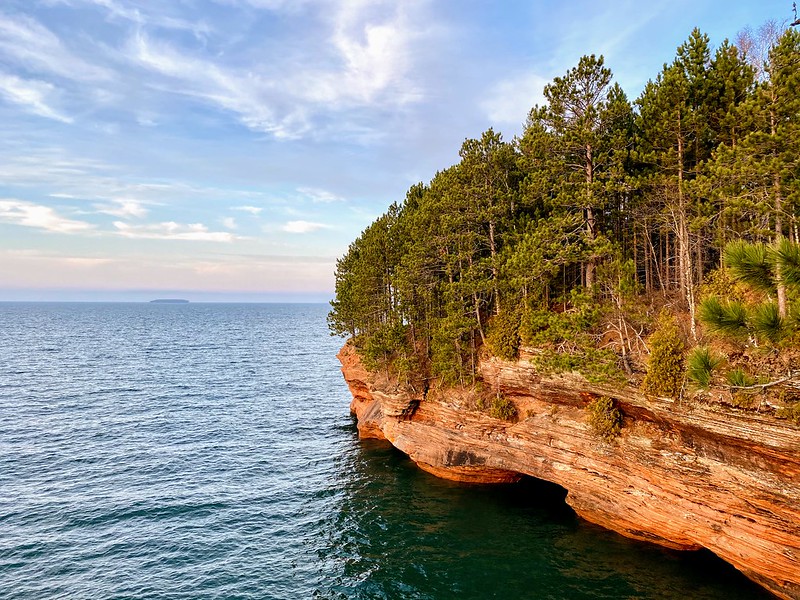 Apostle Islands National Lakeshore. Photo by Elizabeth Sinclair
On August 4, 2020, what has been heralded as the single most important conservation investment in the United States in our lifetime was signed into law.  
The passage of the Great American Outdoors Act (GAOA), decades in the making, is a huge step forward for conservation efforts and represents a significant commitment to our nation's public lands.  
This landmark legislation accomplished two things: it permanently funded the Land and Water Conservation Fund (LWCF), authorizing $900 million per year in perpetuity that will be invested in conservation and outdoor recreation efforts across the country; and it created a new fund for deferred maintenance projects on national parks and other federal lands.  
Investing in our public lands
The LWCF provides funding and matching grants to federal, state, and local governments for land and water acquisitions and easements, making it a critical tool for conservation of public lands, ensuring that our natural heritage is protected and accessible to all.
Congress created the LWCF in 1965, but the program has only been fully funded once – when it was originally authorized by legislators. To have it fully funded, in perpetuity, will play a huge role in protecting the integrity of our public land for generations to come.
In Wisconsin alone, the LWCF has invested more than $200 million for federal, state, and local projects that have touched all 72 of Wisconsin's counties.
Over its 54-year history, the LWCF has supported conservation efforts of iconic places such as the Ice Age National Scenic Trail, the Upper Mississippi National Wildlife Refuge, and the Chequamegon-Nicolet National Forest, including providing an important source of funding for capital development in state and local parks in Wisconsin.
Although the exact amount is not yet known, Wisconsin's share will be in the millions of dollars.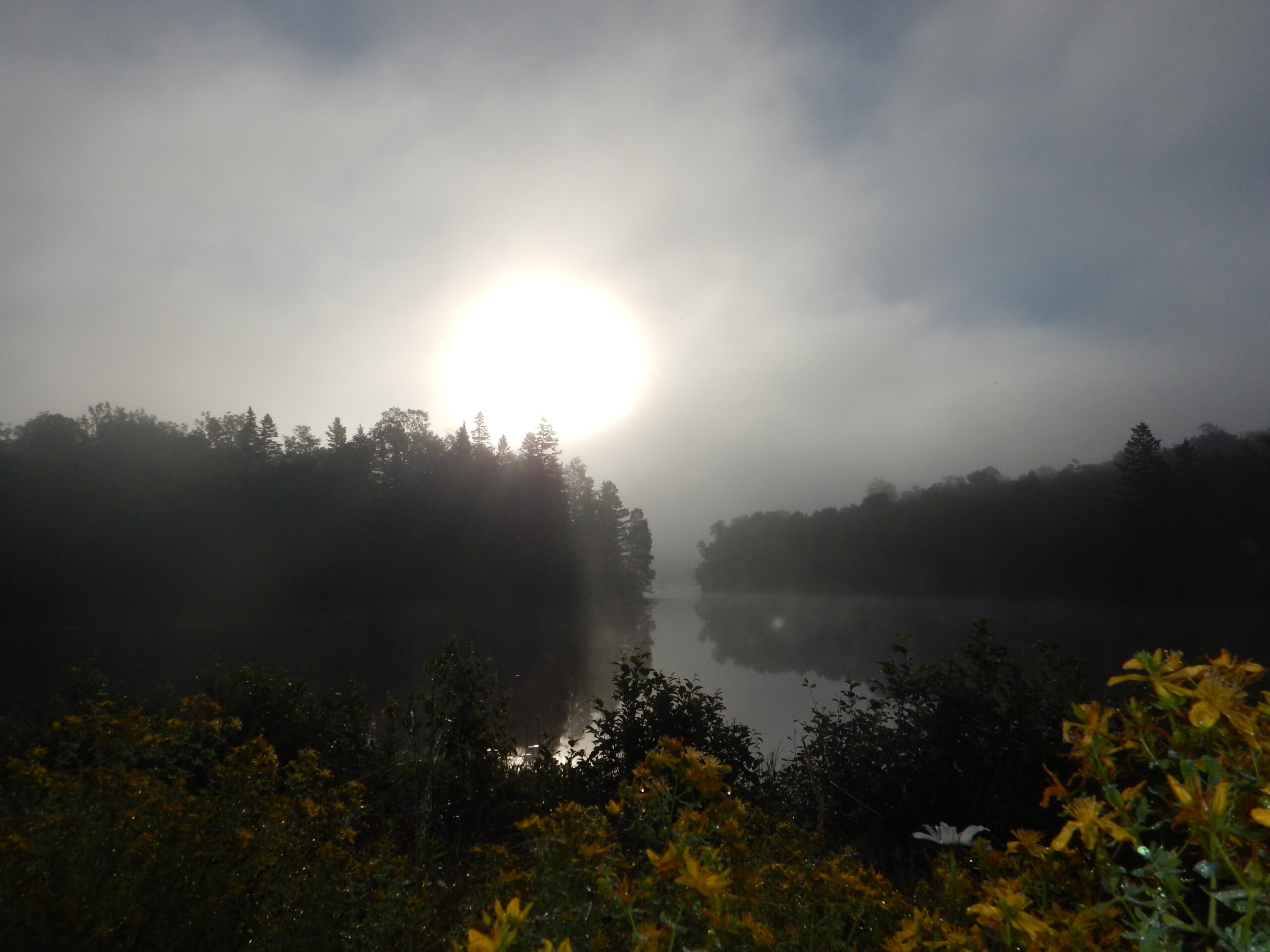 Lake at Chequamegon-Nicolet National Forest. Photo by Suzanne Buhls.
The GAOA also created a new $9.5 billion fund for deferred maintenance projects on national parks and other federal lands
(in 2019, National Parks had $13.1 billion in deferred maintenance
, including paved roads, buildings, parking areas, marina and waterfront systems, and bridges).
In Wisconsin, this will support deferred maintenance projects at places including the Apostle Islands National Lakeshore and the Ice Age National Scenic Trail.
Now More Than Ever
The significance of this investment cannot be understated.
We know that our lands, waters, and wildlife at home in Wisconsin and across the world are facing unprecedented threats. The resilience of North America's landscapes is declining. Wildlife populations have declined on average nearly 70% since 1970. And access to our natural world is inequitable, with parks serving primarily nonwhite populations disproportionately smaller and more crowded.
The Great American Outdoors Act presents an opportunity to work together at a local, regional, and national scale to protect the landscapes we live in, while ensuring that these places are accessible to all. These investments in lands can provide a new lens to listen to diverse communities and undo injustices – to heal both the land and the people at the same time.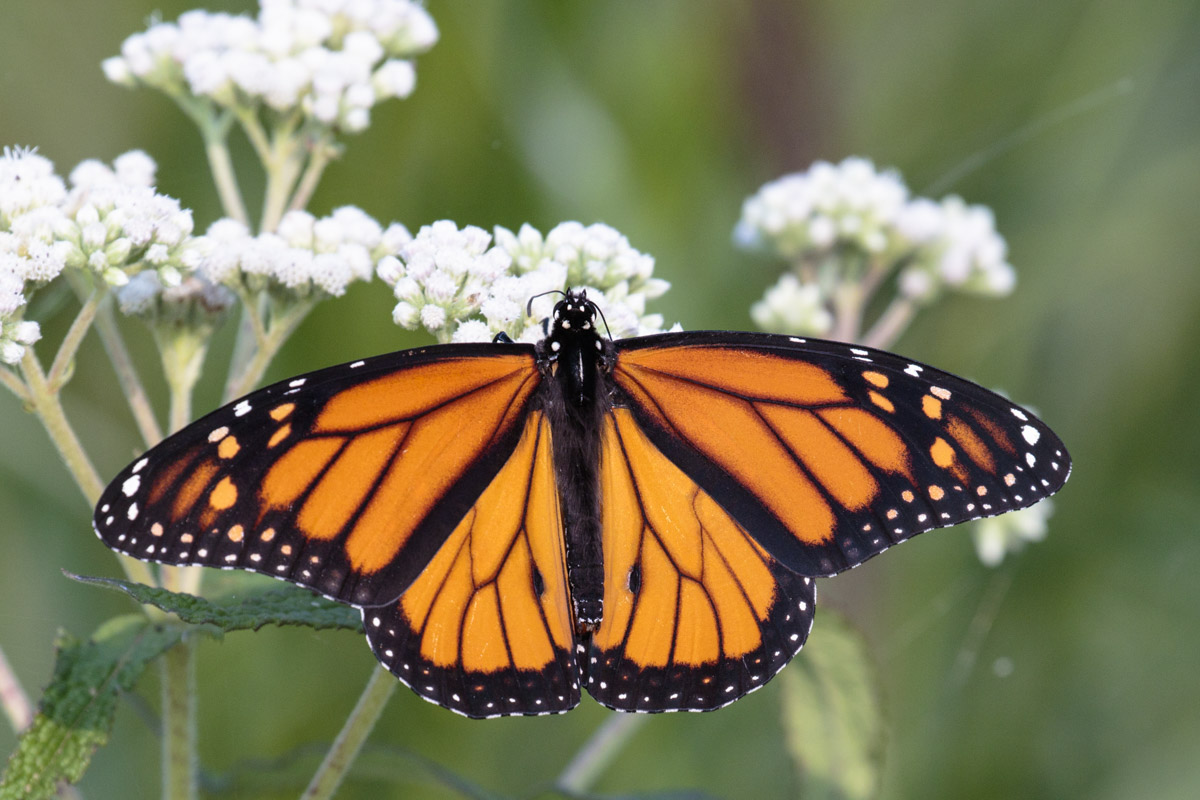 A Monarch Butterfly perched on a flower. Photo by Bruce Bartel.
Other Conservation Funding
Although the GAOA is a huge step forward for conservation, it is not the only piece of the puzzle. Caring for our lands, waters, and wildlife takes tremendous efforts, and it costs money.
From permanently protecting land through acquisition and easements, to creating and restoring wildlife habitat, there is a cost to conservation – but one that is worth it for access to clean air and water, habitat for wildlife, the health of people and communities, and the inherent value of the natural world and its inhabitants.
And now more than ever, we've seen the threats to our natural heritage: we've lost 3 billion birds since 1970. Pollinators, including the iconic monarch butterfly, have rapidly declined in recent years. More than half of our amphibians and reptiles are threatened, endangered, or at risk. We've lost half of our wetlands in Wisconsin, and a mere 0.01 percent of oak savanna remains on the landscape. Conservation is an upward battle, and requires resources at all levels for success.
Looking at home in Wisconsin, we are have some incredible funding mechanisms in place to support conservation efforts.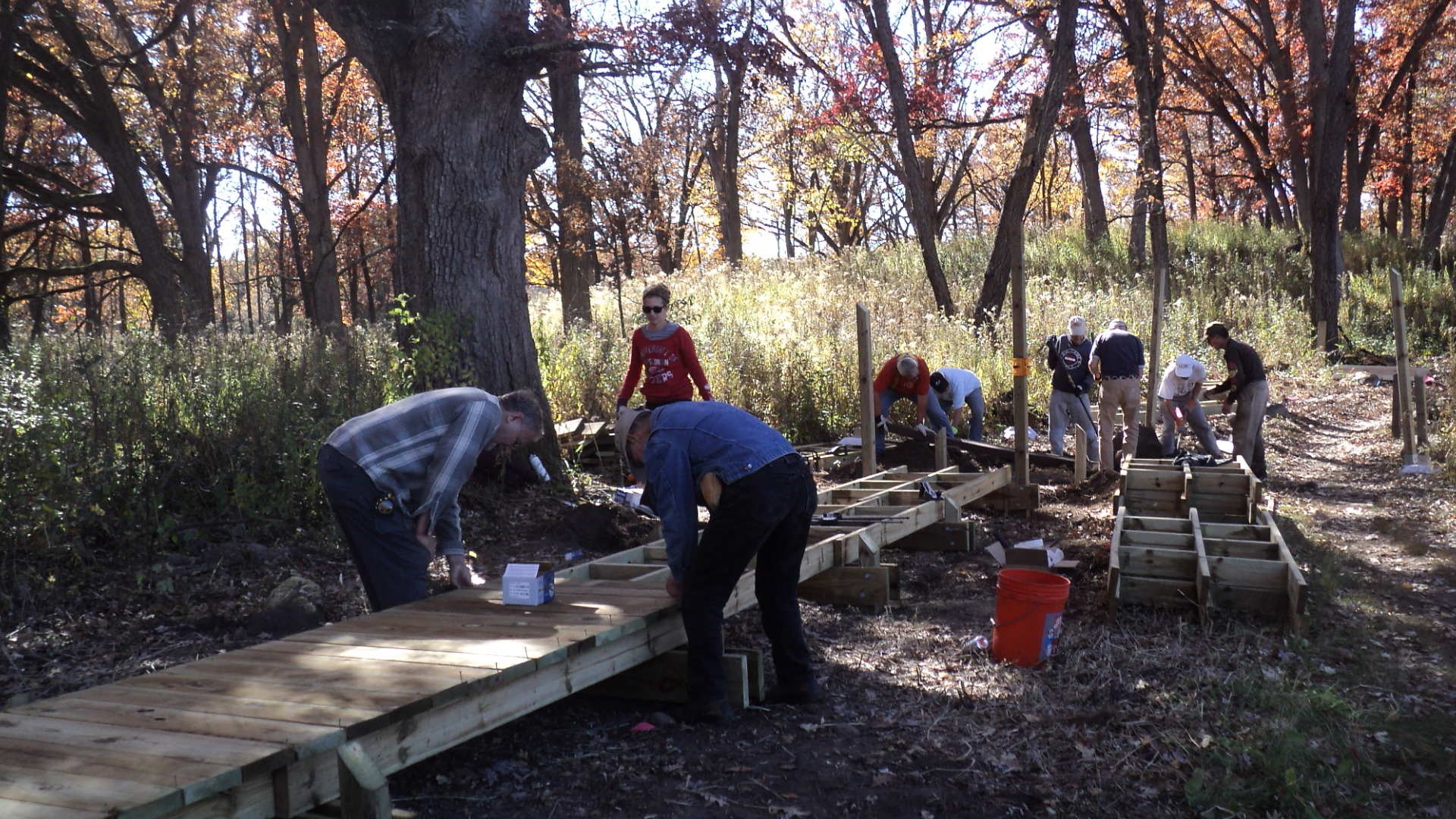 Conservation team working on building the Brady's Rocks boardwalk on the Ice Age Trail. Photo by Ice Age Trail Alliance.
Cherish Wisconsin Outdoors Fund
The Cherish Wisconsin Outdoors Fund is a permanent endowment fund held by the Natural Resources Foundation of Wisconsin to support habitat management on state-managed lands.  
This public-private partnership between NRF and the Wisconsin Department of Natural Resources leverages small donations to fuel public lands habitat conservation. The Cherish Fund just reached its $1 million milestone, and we are committed to continuing to grow this Fund to support critical work to care for Wisconsin's public lands. 
Knowles-Newlson Stewardship Program
Meanwhile, the State of Wisconsin's Knowles-Nelson Stewardship Program provides grants that have helped land trusts and other nonprofits, local governments, and the Wisconsin Department of Natural Resources purchase land for conservation, and help build the amenities that help us get outside and enjoy those lands: trails, campgrounds, boat launches, picnic shelters, and more. Since 1989, Knowles-Nelson has protected 600,000 acres and improved more than 1,000 parks, trails, and waterways in the state. 
See their impact with this interactive map of Knowles Nelson grants in Wisconsin!
Recovering America's Wildlife Act (RAWA)
The next big step for conservation funding is the Recovering America's Wildlife Act (H.R. 3742), which would provide $1.4 billion per year, including an estimated $20 million to Wisconsin, to catalyze proactive, on-the-ground, collaborative efforts to restore essential wildlife habitat and implement key conservation strategies.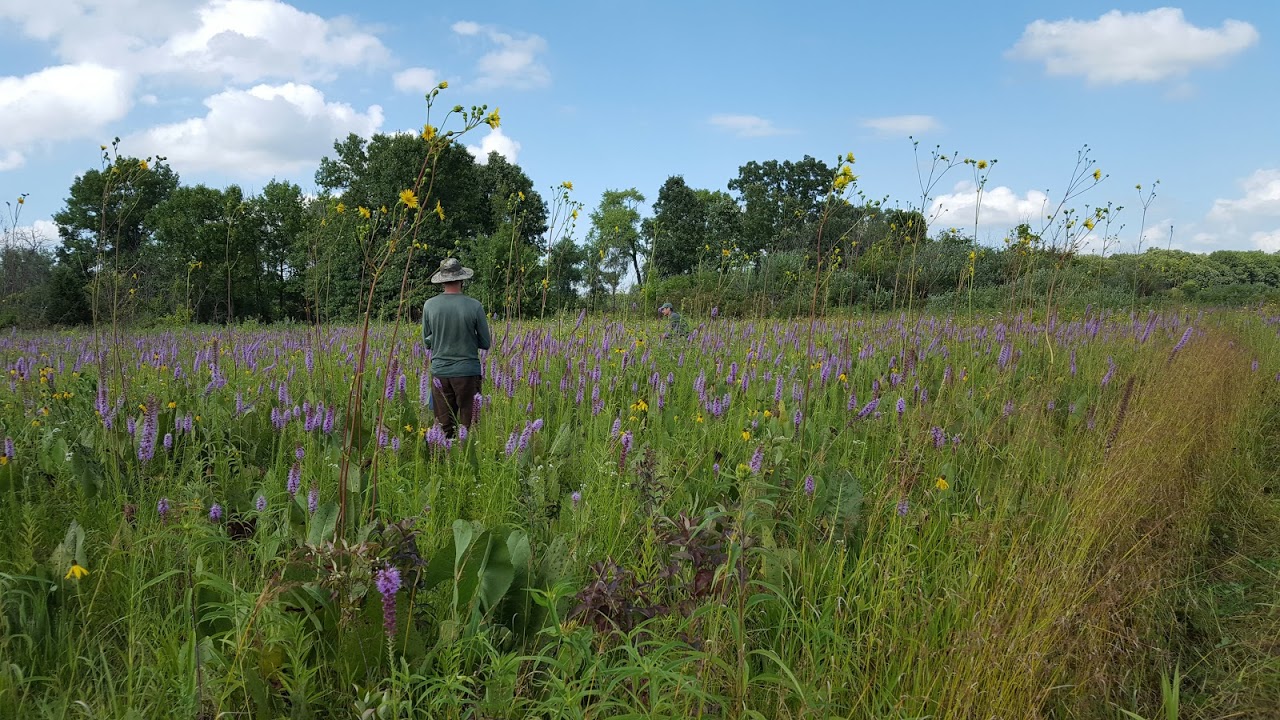 DNR State Natural Area crew members stand in awe of the profusion of wildflowers at Bluff Creek State Natural Area. Bluff Creek restoration work was funded by the first distribution from the Cherish Wisconsin Outdoors Fund in 2017. Photo by Bridget Rathman.
To put it plainly, the Recovering America's Wildlife Act would be a game-changer for Wisconsin's wildlife conservation efforts for rare, threatened, or at-risk species – including the more than 500 species which are listed as a Species of Greatest Conservation Need.  
Funding from RAWA would more than double the amount of funding available for Species of Greatest Conservation Need, and would complement the funding provided for game and fish species funded through the Federal Aid in Wildlife Restoration Act (more commonly known as Pittman-Robertson). The Recovering America's Wildlife Act currently has 185 co-sponsors in the House of Representatives, including three Wisconsin representatives.  
For many of us, spending time outdoors this year has provided solace for us during the pandemic. Whether hiking, paddling, birdwatching, or simply walking in a local park, we know that spending time in nature provides incredible mental and physical wellbeing benefits.  
These various funding mechanisms from state and federal government, as well as the private sector, can provide tremendous benefits to Wisconsin's lands, waters, and wildlife. The passage of additional funding mechanisms like the Recovering America's Wildlife Act could make an even bigger difference.  
Written by Caitlin Williamson, Director of Conservation Programs