Where do Wisconsin's birds stop during their annual migration?
Wisconsin birds don't stay here all year – most migrate to Central and South America – and migration is challenging for birds.
The Neotropical Flyways Project is studying bird migration from Wisconsin to South America and back. This project is helping scientists and conservationists understand more about the needs of migratory birds in their wintering habitat.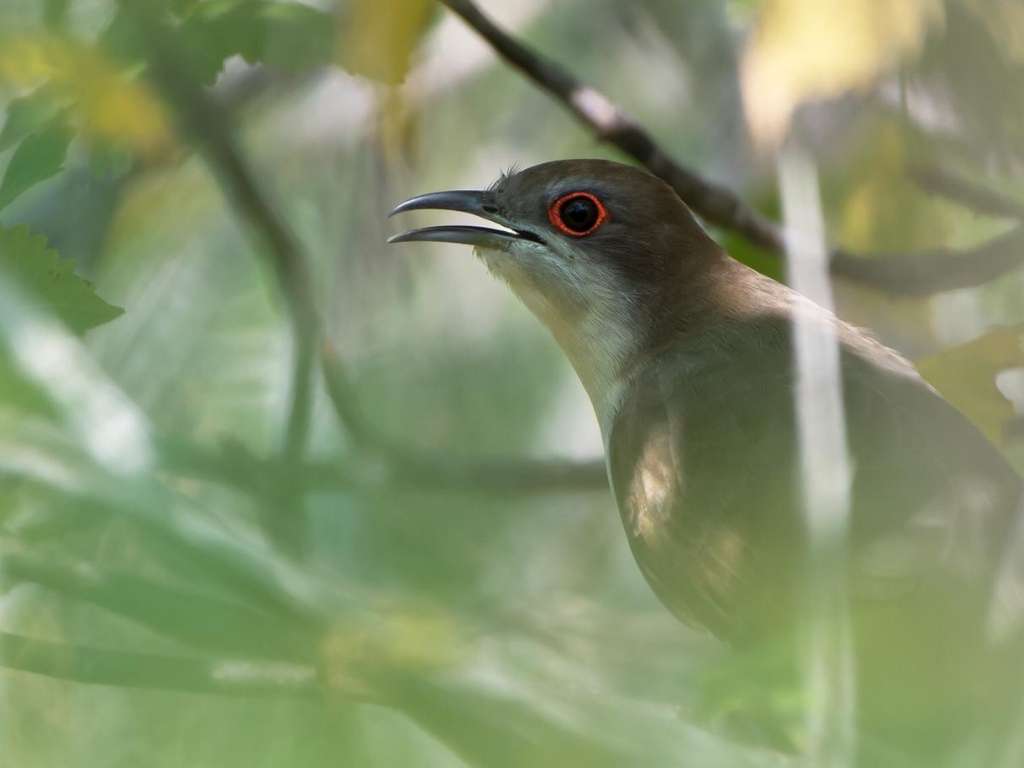 A Black-billed Cuckoo reveals itself at a spring stopover site in southern Ecuador. Photo by Juan Carlos Figueroa
Every year, birds make incredible journeys across the globe. Many of the birds that we see in Wisconsin are migrating here from Latin America. Some continue north all the way to the arctic circle.
Conserving our state's birds means protecting as much of their habitat as we can – and not only in Wisconsin. With dozens of our state's bird species traveling thousands of miles through other states and countries, it's important that they have good habitat at every step of the way. 
The Neotropical Flyways Project trains and equips local biologists and birdwatchers to conduct bird surveys and research. Its goal: to identify critical stopover sites in the Neotropics that migratory bird species depend on. We need to find out where birds stop, how long they stop, and what different sites offer for the birds. This information will help improve conservation efforts for these critical migratory stopover and wintering sites.
The Natural Resources Foundation of Wisconsin is a proud supporter of the Neotropical Flyways Project, through our Bird Protection Fund and the Great Wisconsin Birdathon.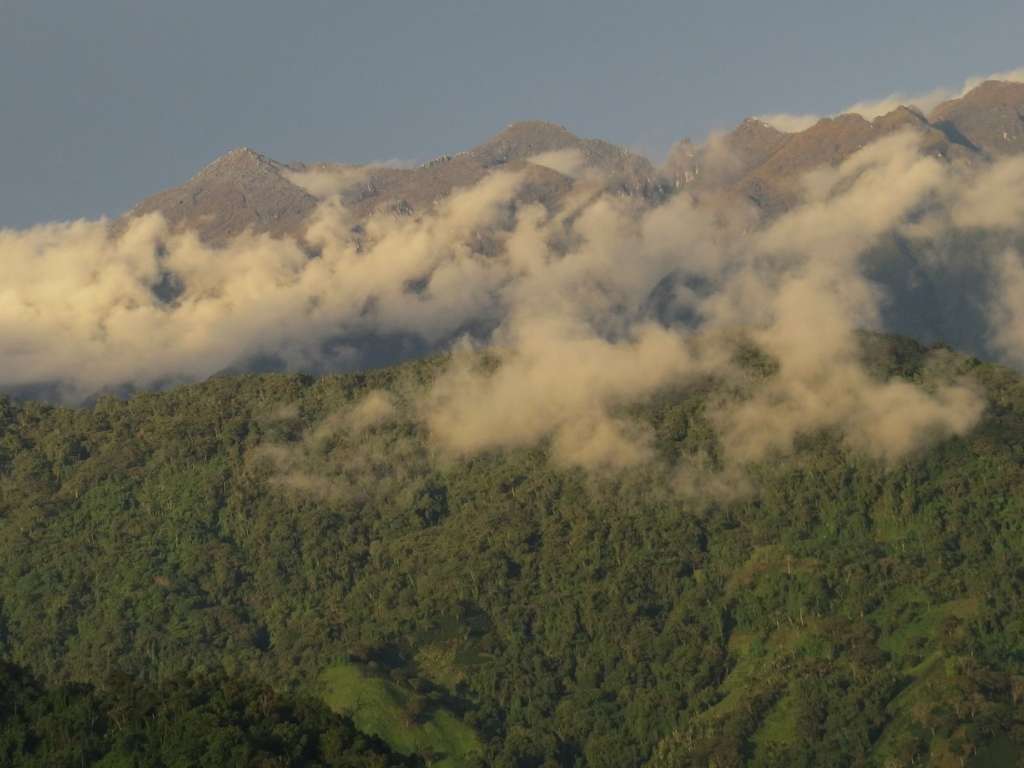 Migratory bird overwintering habitat in the Santa Marta Mountains, Colombia. The Neotropical Flyways Project, a priority project of the Bird Protection Fund, is studying bird migration in overwintering sites in Central and South America. Photo by Nick Bayly
What researchers learn from this project can help conservationists focus their efforts on the most important places birds are using.
Recent funding from the Natural Resources Foundation of Wisconsin's Bird Protection Fund has helped the Neotropical Flyways Project expand its surveys from Nicaragua into Honduras, Guatemala, and Belize.
The funding supports identification, mapping, mist-netting, and radio-tracking of birds to identify these sites and learn how birds use them.
So far, the project has already found five significant stopover sites that were previously unknown. These sites provide important food and resources for birds as they migrate between the north and the south.
Check out the Neotropical Flyways Project's StoryMap, which shows the journey of our birds and what we are trying to learn about them along the way.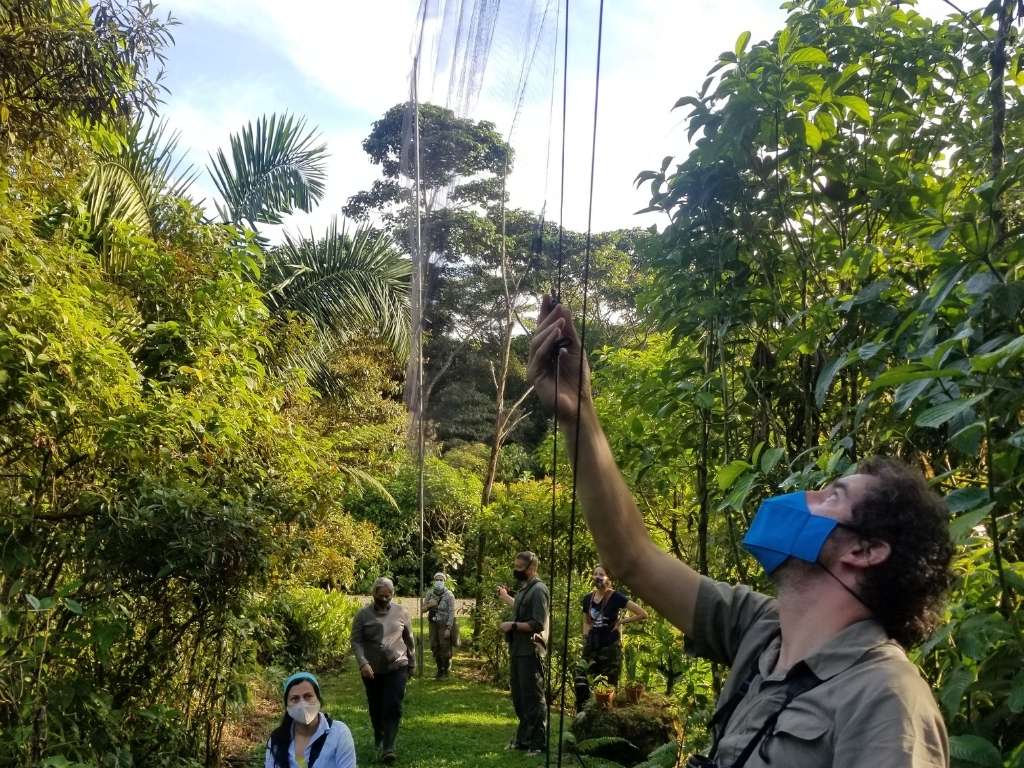 Thanks to support from the Bird Protection Fund, local nonprofit SELVA continued capacity-building workshops for studying migratory birds in Central and South America. Here, participants in the workshop learn how to install canopy nets at Las Brisas Reserve in Costa Rica. Photo by Salvadora Morales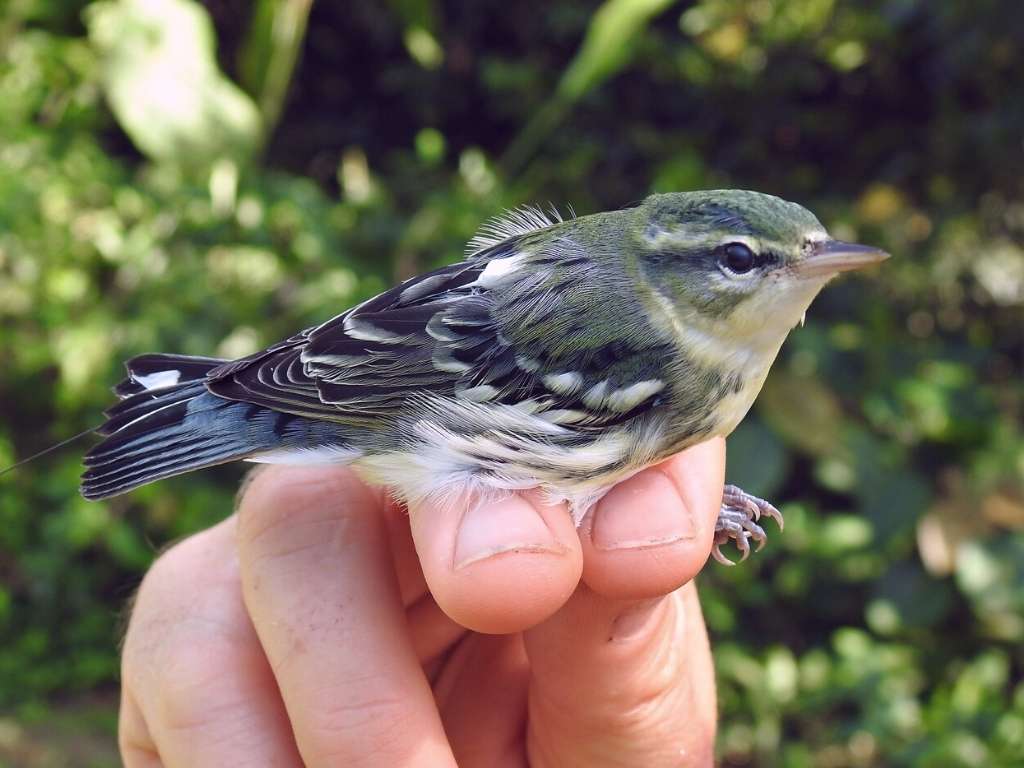 A cerulean warbler fitted with a radio-transmitter in Costa Rica. Photo by Paz Angulo
Nearly 60-70% of annual bird loss happens during migration, making it the most dangerous time for birds, by far.
Habitat loss is the leading cause of bird declines in North America, so protecting habitat here in Wisconsin and along birds' whole migration route is key. Studying bird migration is the first step.
To safeguard the habitats that provide the fuel for journeys spanning continents and oceans, we first need to know where they are and when and how birds use them.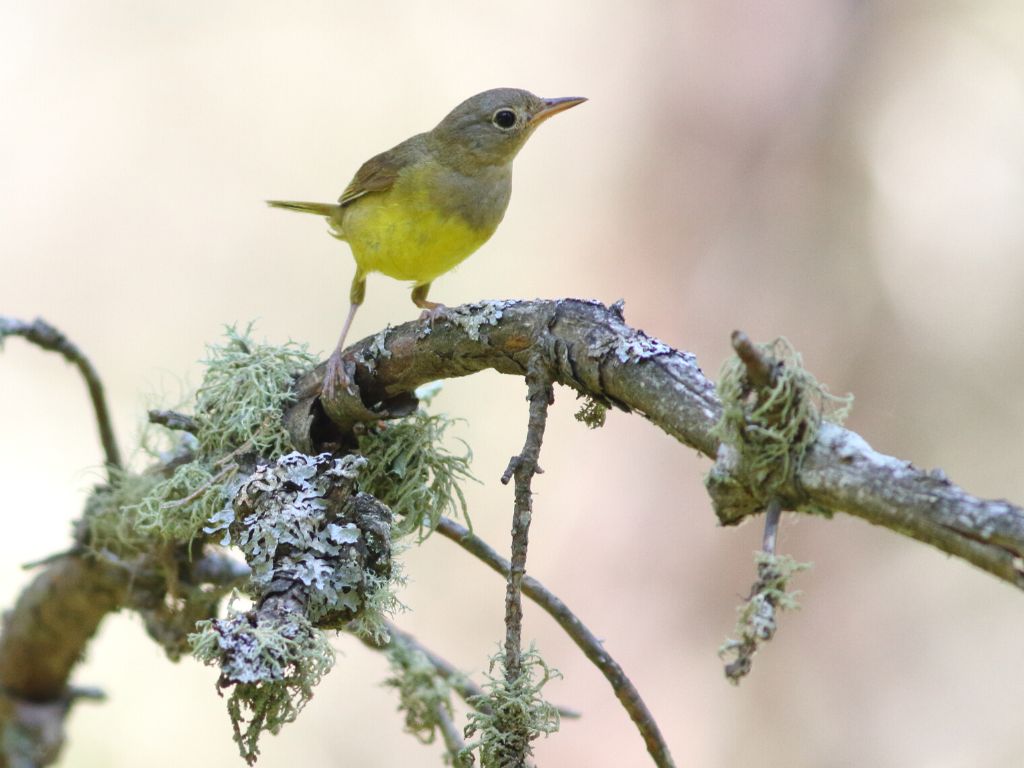 A Connecticut warbler, a rarely-seen bird studied by the Neotropical Flyways Project. Photo by Brian Collins
Bird spotlight: Connecticut Warbler
The Connecticut warbler is a rarely-seen bird with a yellow belly and olive-colored back. One of the birds studied by the Neotropical Flyways Project, they spend summers here in Wisconsin and winters in the forests of South America. They spend most of their time in spruce bogs, walking the forest floor looking for insects. The birds build their cup-like nests directly on the ground.
Connecticut warblers fly marathons during migration. Though these tiny birds only weigh half an ounce, Canadian researchers have documented them flying non-stop for 48 hours over open ocean as they travel to their wintering grounds in South America.
Researchers believe that destruction of habitat in South America is a leading cause of their recent decline. Climate change and loss of migration stopover habitat are likely also factors, as well as the loss of mature jack pine stands in their breeding grounds in places including Wisconsin.
Because Connecticut warblers are seclusive and usually found in remote habitats, there's relatively little information about their lifecycle and breeding habits.
One of the Natural Resources Foundation of Wisconsin's recent Bird Protection Fund grants aims to support awareness and research for this rapidly declining bird.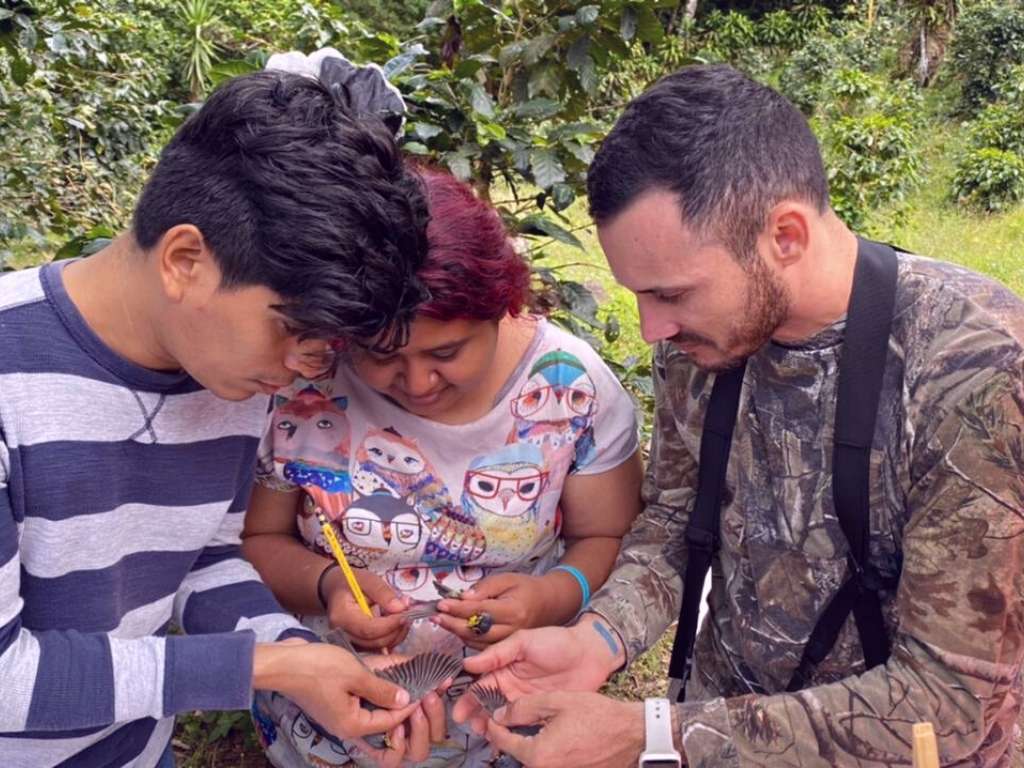 The banding team in Nicaragua examine Canada warbler wings to determine their age as they head north on spring migration. Photo by SELVA
Meet a migratory bird specialist
We sat down with Nick Bayly, PhD, Migratory Species Manager for our partner organization in Colombia, SELVA, to learn more about the project:
Why is the Neotropical Flyways Project so important for the future of our beloved "Wisconsin" birds?
The vast majority of migratory land birds that breed in Wisconsin will stop on one or more occasions in Central America or in northern South America to rest and refuel during migration. These stops can make the difference between a successful migration or not, and yet exactly where birds make strategic stops and the habitats they use is a major gap in our knowledge. The Neotropical Flyways Project aims to fill that gap by working across nine countries and then use that knowledge to promote and support conservation programs in critical regions.
Why is this project important to conservation in the Neotropics, both in terms of finding and implementing strategic solutions in an era of scarce resources and building the ranks of conservation scientists?
One of the main objectives of the project is to build capacity for ornithological research across Central America and northern South America. By investing in local biologists and bird watchers, the Neotropical Flyways Project is building a constituency for further research and conservation actions. This strategy is already paying dividends with NFP researchers going on to lead conservation projects in their local communities.
How has the Foundation been involved in the project?
The Natural Resources Foundation of Wisconsin has been a key supporter of the project through its Bird Protection Fund, ensuring that activities could go ahead as planned in a timely manner over the last three years. These funds have been instrumental to research efforts in Costa Rica, Nicaragua and shortly in Honduras and Guatemala.
Can you share an interesting result so far?
I think one of the critical messages coming out of the data is that birds are choosy during migration and often use surprisingly restricted areas for stopover and are therefore vulnerable to changes in these regions. Gray-cheeked Thrushes, for example, are highly concentrated in north-eastern Colombia during spring migration, with much of the world population apparently stopping over in the Sierra Nevada de Santa Marta before flying north across the Caribbean Sea for 1000s of kilometers. Other species show similar concentrations, for example, Canada, Cerulean and Golden-winged Warblers use a narrow elevation belt primarily along the Caribbean slope of the highlands of Central America.
What do you most want people to know?
I would like to emphasize just how vulnerable birds are during migration – it's when 60-70% of annual mortality occurs – and therefore how important it is to understand their needs during this critical period of the year. To safeguard the habitats that provide the fuel for journeys spanning continents and oceans, we first need to know where they are and when and how birds use them.
Thank you to the intrepid birders who raised $117,000 in this year's Great Wisconsin Birdathon, which supports the Bird Protection Fund. Thanks also to the Wisconsin Department of Natural Resources for matching the funds needed to support this project.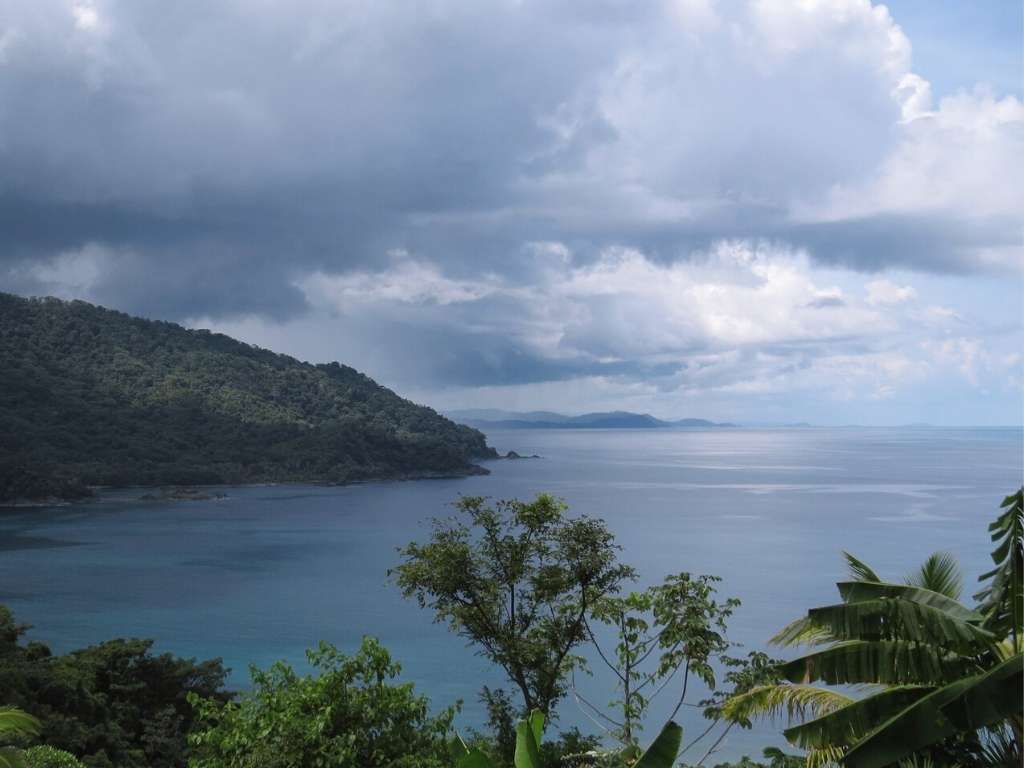 Migratory bird overwintering habitat in Choco, Colombia. The Neotropical Flyways Project is studying bird migration, particularly overwintering sites in Central and South America. Photo by Nick Bayly
Written by Lindsey Taylor, Conservation Programs Coordinator