At High Marq Environmental Charter School in Montello, our curriculum is project- and place-based, with an emphasis on student inquiry and connecting, exploring, and engaging with the outdoors.
When I first heard about the Wisconsin DNR's Snapshot Wisconsin program in the summer of 2014, its focus on monitoring local wildlife to contribute to community science seemed like a perfect match. I signed High Marq on as an early pilot participant, and by mid-2016 we had our first camera up and running in the larger of our district's two school forest properties, known as Hungry Hills.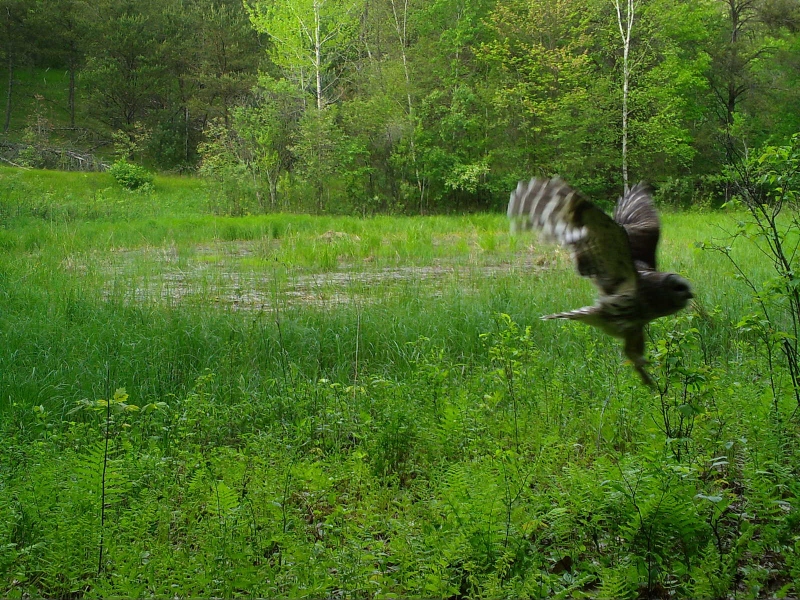 Photo of an owl taken in Hungry Hills
With the help of student volunteers and a bit of trial and error in selecting an appropriate location for our camera, we've been monitoring the forest ever since. Our camera at Hungry Hills has captured plenty of deer, of course, but also red foxes, coyotes, opossums, raccoons, turkeys, owls, waterfowl, and rabbits.
We've also spotted fishers at our school forest, observations that contributed to the extension of the fisher's known range in our state. A quick scan of our records indicates that at the time of this writing, this camera site has contributed nearly 10,000 animal photos to the Snapshot Wisconsin effort.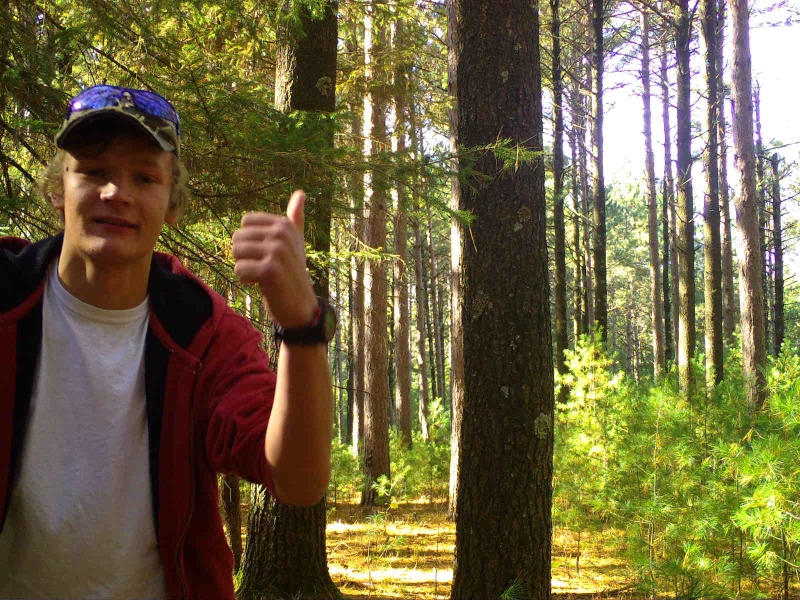 Student posing in front of camera placed in Muirland
After a few years of monitoring the Hungry Hills site, one of my students suggested we request a second camera to place at our other school forest, known as Muirland. When I inquired about this with the Snapshot Wisconsin staff, they were enthusiastically on board. Happily, our school forests are in different survey blocks in Marquette County and no one else had placed a camera in the Muirland block. That camera has been monitoring since early 2019, and has contributed over 3,000 photos to the project, though the vast majority of them have been of deer and turkey.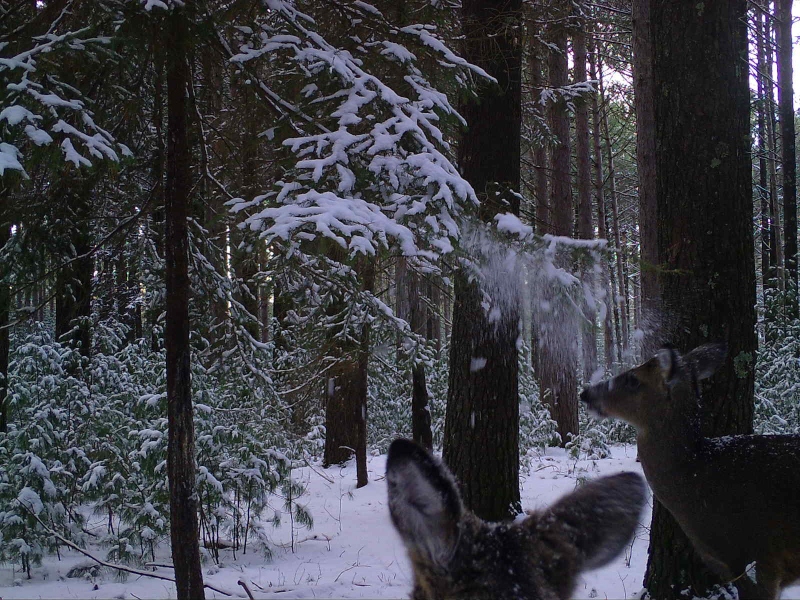 Winter photo of deer taken at Muirland
High Marq visits our school forests frequently during the school year for outdoor learning, but we rarely see any wildlife beyond songbirds and high-flying raptors. Participation in the Snapshot Wisconsin program has given our students a new way to connect with these spaces and learn about what goes on in them when humans aren't in the way.
We've been able to observe that the greater plant and landscape  diversity at Hungry Hills as compared to Muirland is reflected in the greater animal diversity captured on our cameras. (Both sites are primarily pine plantations, but Hungry Hills has more wild spaces.) Even the "common" wildlife at Muirland have displayed a wide variety of behaviors in front of the camera, adding to the sense of uncovering secrets that students experience when classifying our photos.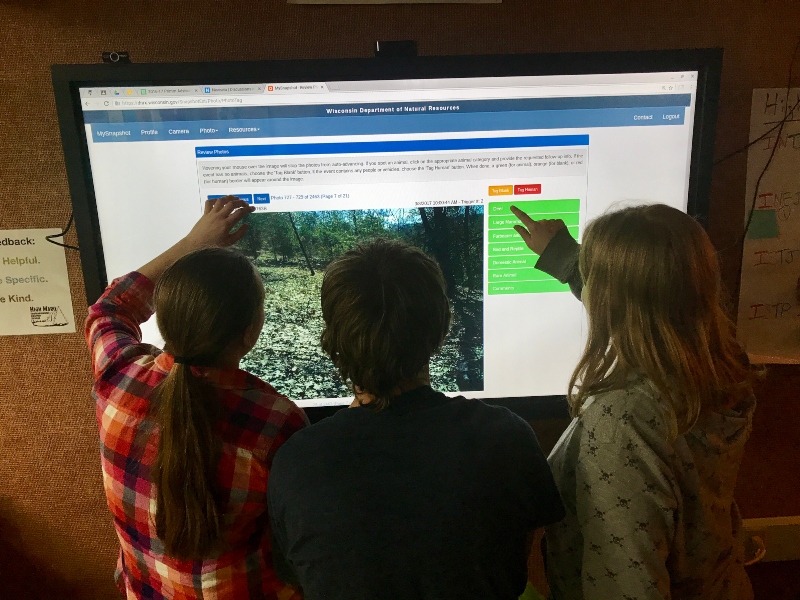 Reviewing photos captured on the trail
Statewide, the Snapshot Wisconsin program recently reached the milestone of 50,000,000 classified photos. High Marq is proud to have contributed to that number, and will continue into the next 50,000,000 and beyond, and I would recommend that other educators visit the Snapshot in the Classroom webpage for information about how they can get their classes involved in the effort. Let's discover our wildlife together!
Written by Skylar Primm, Advisor/Co-Lead Teacher at High Marq Environmental Charter School
Are you interested in discovering your local wildlife? Snapshot Wisconsin is a volunteer-based monitoring project that engages Wisconsin residents, classrooms, and nature centers in collecting wildlife data through a statewide network of trail cameras. Training and equipment are provided free of charge to accepted volunteers, and the Snapshot Wisconsin team has created a series of resources for educators to incorporate their trail cameras into their classrooms. From bustling badgers to springing fawns, what wildlife will you discover?