We are thrilled to welcome Caitlyn Schuchhardt to our team, as our new Outreach Coordinator! Caitlyn will be responsible for a wide range of marketing and communications efforts, event coordination for our Great Wisconsin Birdathon and Wayfarers programs, and conducting outreach efforts to connect people to the Foundation and our programs.
We sat down with Caitlyn so you could learn more about her background and passion for conservation.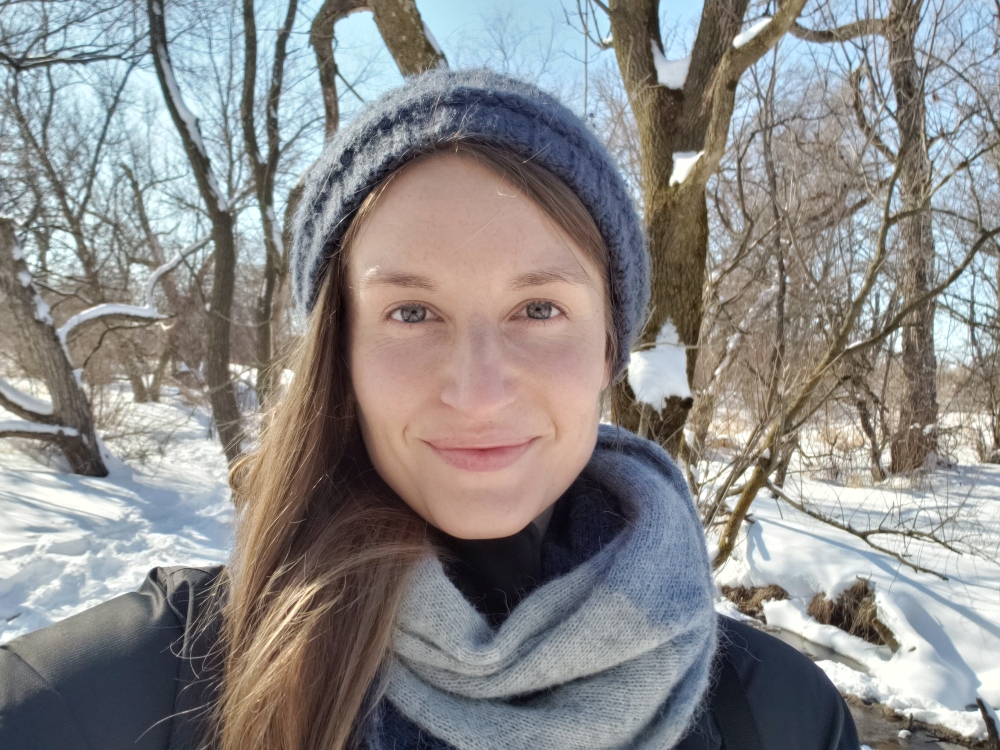 Headshot of our new Outreach Coordinator
I grew up in eastern South Dakota, went to school in northern Minnesota, and have settled here in south-central Wisconsin. The Midwest has always felt like home to me, but I wasn't always appreciative of its wonders.
Growing up, my family didn't travel or camp or hike. We weren't "outdoor people" and I was most comfortable indoors with a book. It wasn't until late in college that I started to think about the environment. I stumbled across ecocriticism, a field of study that explores our connection to environment through stories and narratives, and it gave me the push I needed to venture outside and fall in love with the natural world.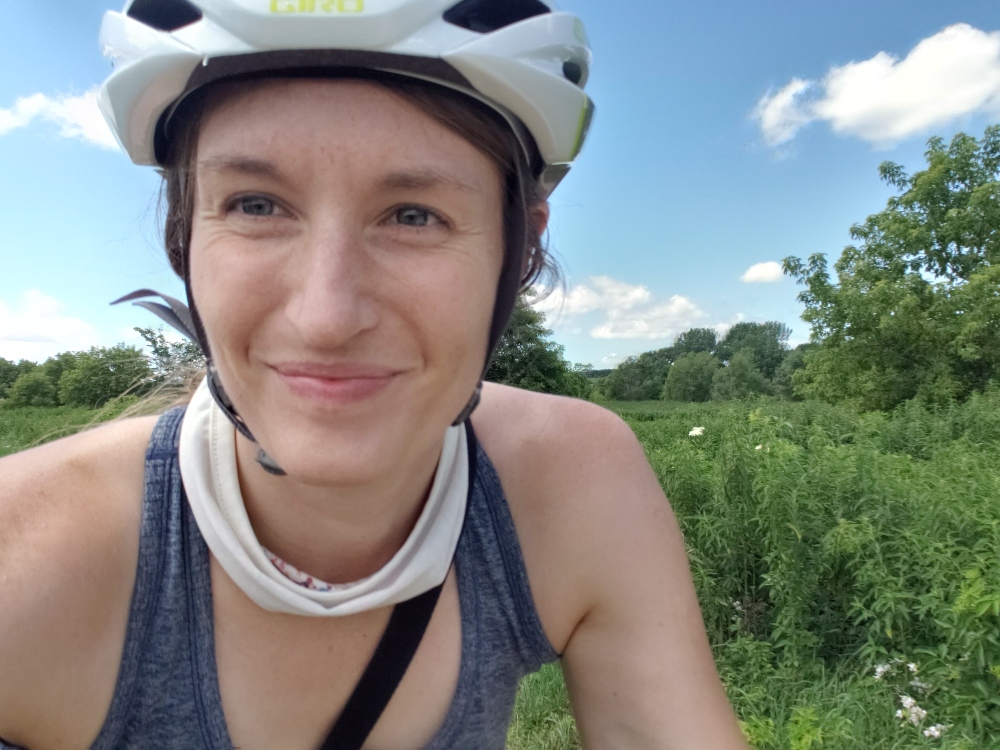 Birding by bike on the Glacial Drumlin State Trail
Birding has changed how I see the world around me
After college, I served in the Minnesota GreenCorps, an AmeriCorps program, where I supported environmental outreach and sustainability education programs in Bemidji, MN. I went on to get my Master's in English from the University of Wisconsin-Madison, where I studied environmental literature.
It was here in Madison that I was introduced to birding through Madison's local chapter of the Feminist Bird Club—and in one field trip, I was hooked! I'm pretty sure I haven't taken my binoculars off since! Birding has changed how I see the world around me, introduced me to amazing people in my community, and helped me discover the work of many, many conservation organizations working to protect our natural areas. Birds sparked a passion for conservation that I didn't know I had—and I owe them a lot!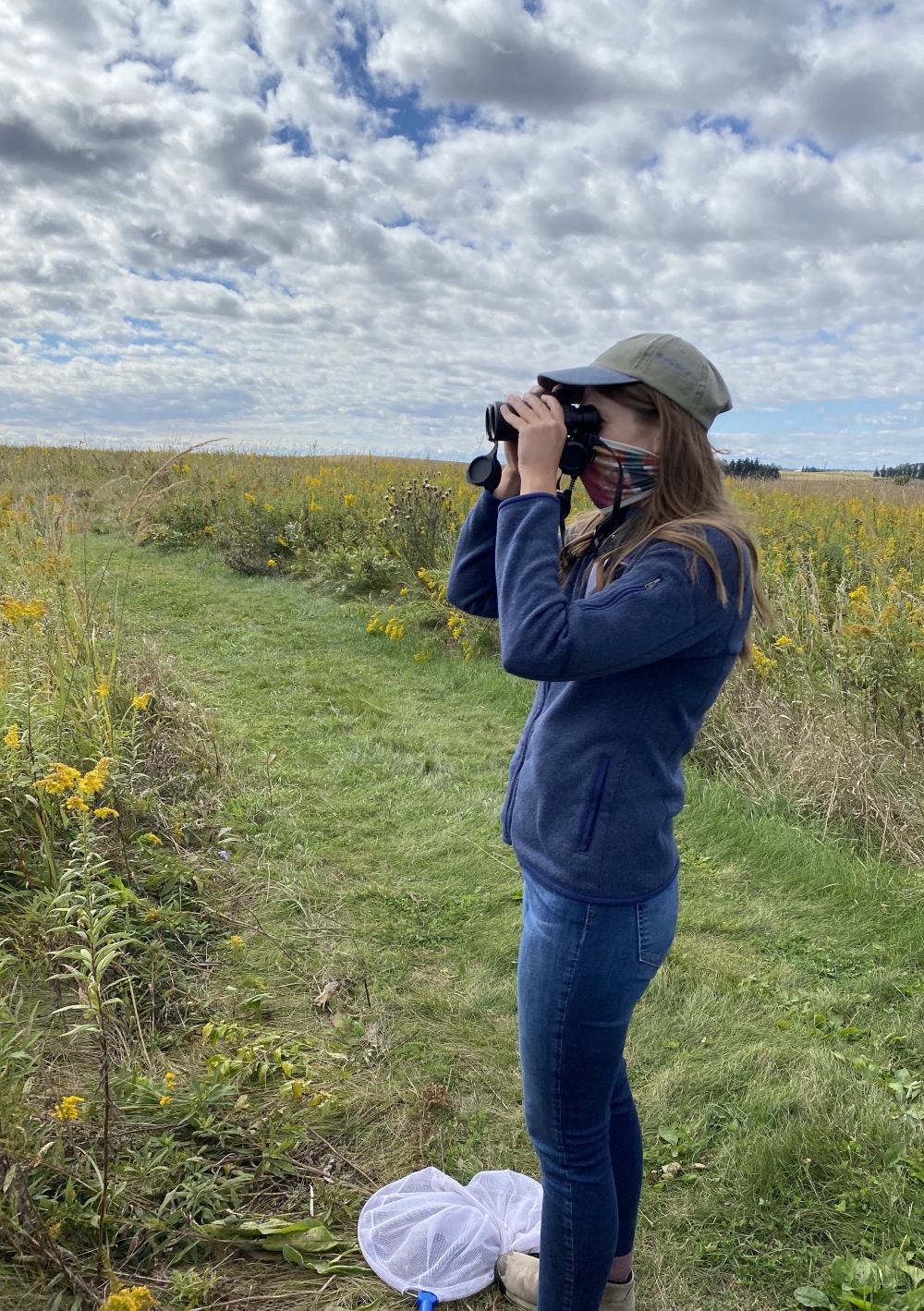 Birding and butterfly-ing at Madison Audubon's Goose Pond Sanctuary
When I'm not birding, I'm getting other people excited about birds. Find me re-enacting rare bird sightings, showing off my blurry bird photos as if they belong in National Geographic, volunteering with Madison Audubon, or birding-by-bike on our many local bike trails. I also love to go hiking, lift weights, and (in non-covid times) cook delicious food with friends.
I'm thoroughly addicted to that "wonder-rush" one gets when discovering something new about the natural world and I love to create opportunities for others to experience that thrill, that curiosity, that joy. I am incredibly excited to join the Foundation as Outreach Coordinator and look forward sharing my love of Wisconsin's wonders with others.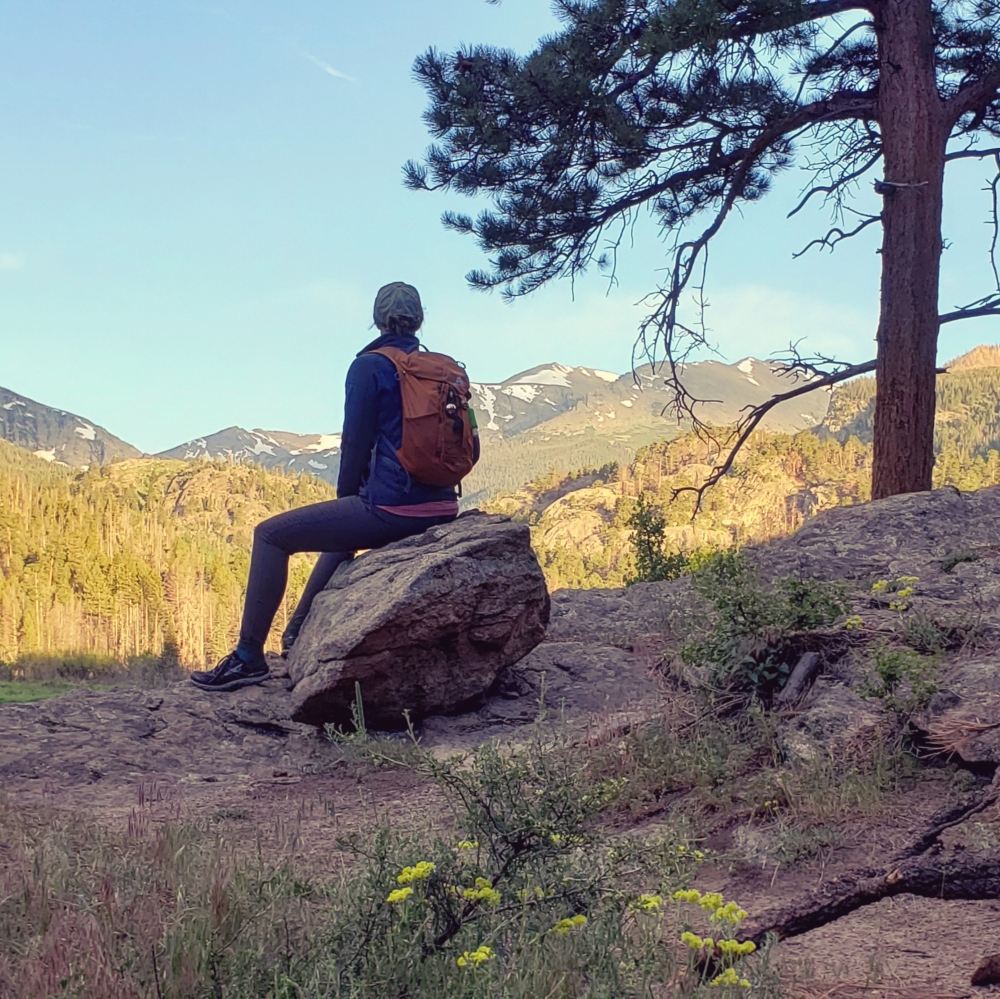 Enjoying the sunrise at Rocky Mountain National Park
Written by Caitlyln Schuchhardt, Outreach Coordinator