Join us in welcoming the Natural Resources Foundation of Wisconsin's new Director of Philanthropy, Marta Weldon! Marta will be connecting people with meaningful opportunities to conserve, protect, and share the beauty of Wisconsin's natural resources.
We sat down with Marta so you could learn more about her background and passion for conservation. Welcome to the Foundation!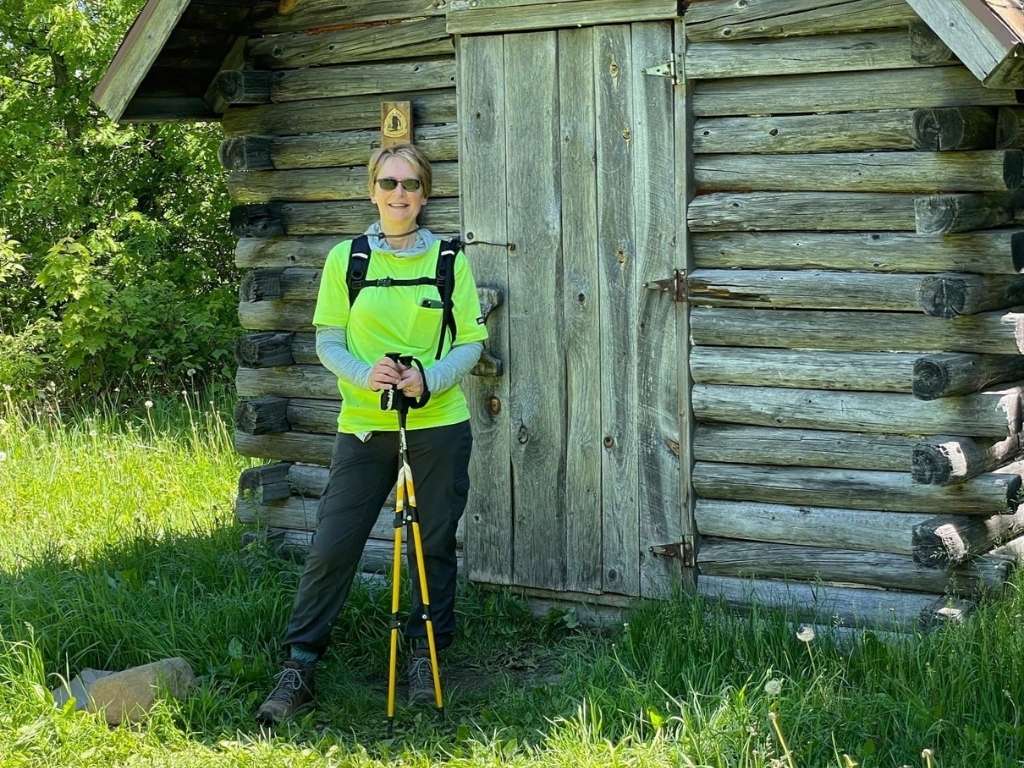 New Director of Philanthropy Marta Weldon fell in love with Wisconsin's natural wonders while hiking the Ice Age Trail. Photo courtesy of Marta Weldon
Lake Michigan, sand dunes, cherry trees, and music
It's true – ask anyone who grew up in Michigan where they're from, and they'll point to a spot on their left hand.
For me, that spot is the Grand Traverse Bay Region (pinky finger). Miles of shoreline outline the Leelanau and Old Mission Peninsulas and sweeping vistas of Lake Michigan and cherry orchards abound.
I grew up in Traverse City with year-round outdoor adventure everywhere. Our family often traveled to Mackinac Island, situated just east of the Mackinaw Bridge which connects the Upper and Lower Peninsulas of Michigan. To this day, the five-mile drive across the "Mighty Mac" is breathtaking. It's beautiful in sunshine and calm breezes, or in high winds with turbulent waters below.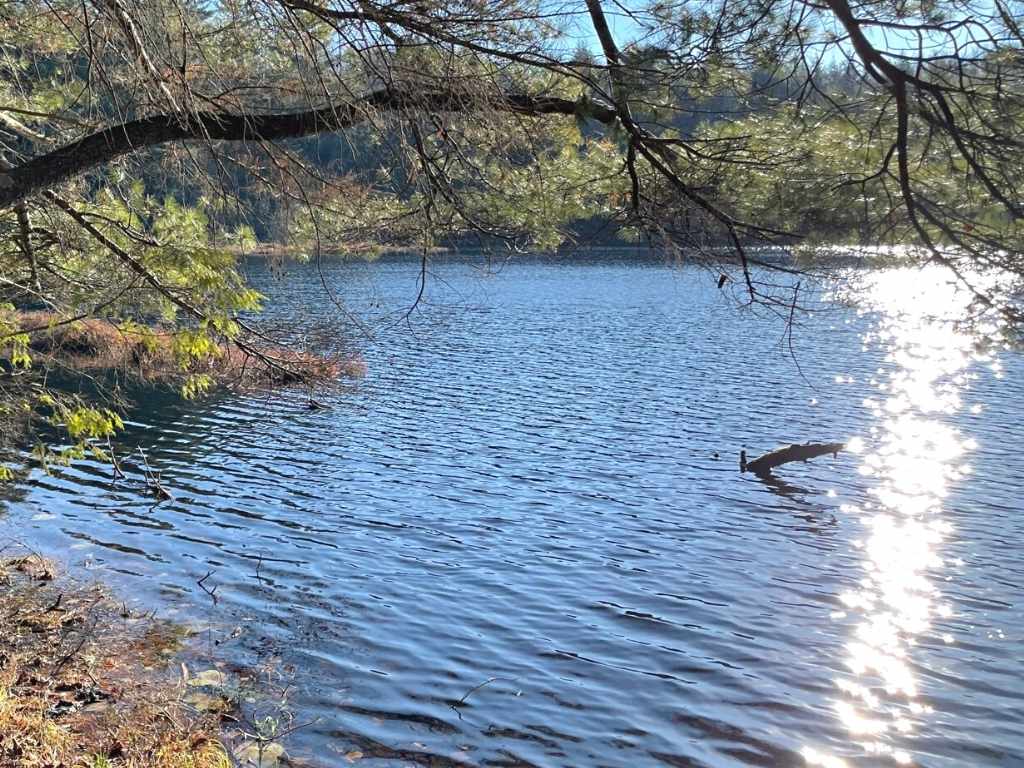 Marta feels strongly about protecting the Midwest's natural beauty. Photo courtesy of Marta Weldon
With nature as my roots, music is my soul
I was infused with the beauty of nature and music alike from the start. Interlochen Center for the Arts, another gem of northern Michigan, is located near Traverse City. As my summer home-away-from-home for many years, Interlochen fostered my dream of playing clarinet in a professional orchestra. 
My musical pursuits led to degrees in clarinet performance and a graduate fellowship in Amsterdam. I eventually joined the Richmond Symphony in Virginia where performing and teaching at the university level became my first career. Special opportunities to perform in and tour Africa, Japan, and Jamaica were part of this wonderful experience.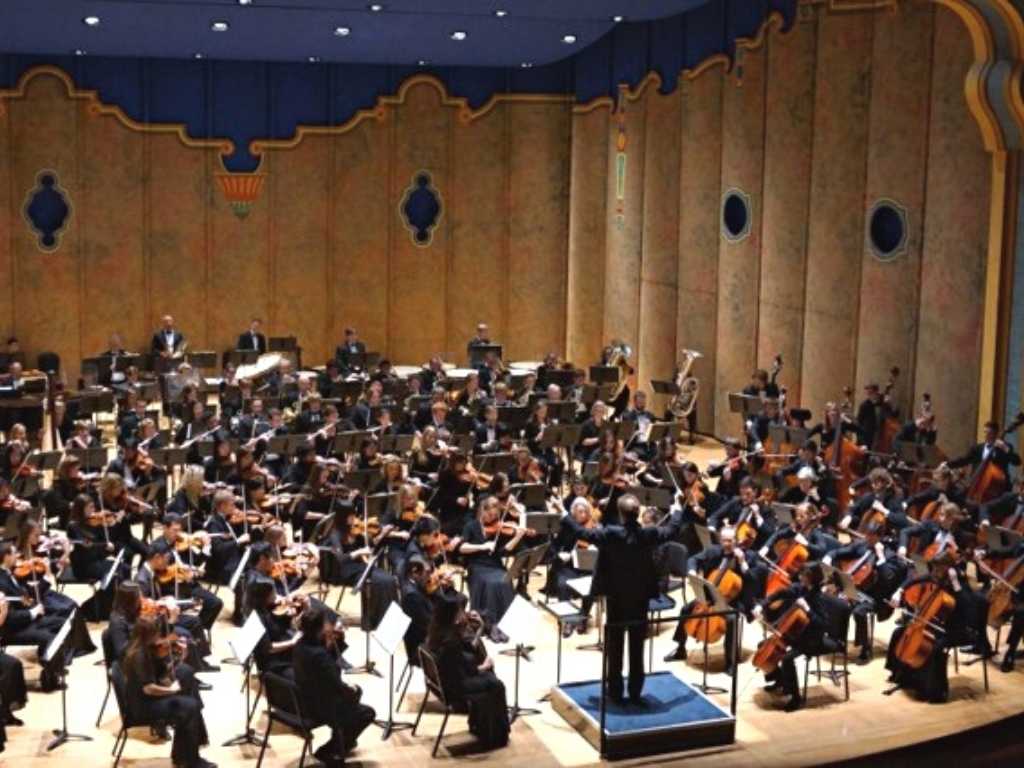 Performing with the Richmond Symphony in Virginia and teaching clarinet at the university level was Marta's first career. Photo courtesy of Marta Weldon
My career path has evolved from performing and teaching music to the joy of helping people realize their hopes and dreams through philanthropy.
The opportunity to become executive director of the Fox Valley Symphony in Appleton brought our family to Wisconsin. From there, I've held development positions for the Wisconsin Foundation for School Music, Boys & Girls Clubs of the Fox Valley, and Junior Achievement of Wisconsin.
In August 2020, my husband, Michael, and I decided to explore the Ice Age Trail at its eastern terminus in Potawatomi State Park. Like so many others, we turned to the outdoors during the pandemic. The quest to hike all 1,200 miles of the Ice Age Trail took hold and we only have 91.6 miles to go as of this writing!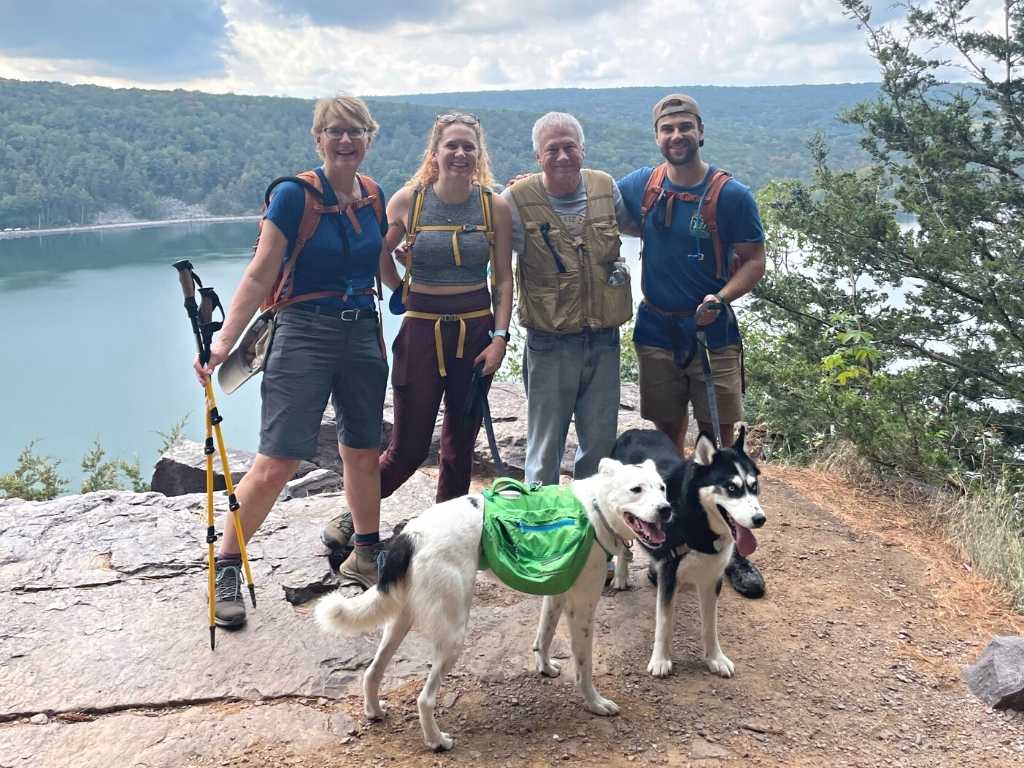 NRF's new director of philanthropy Marta Weldon (left) atop Devils Lake with family (and dogs). Photo courtesy of Marta Weldon
We've experienced Wisconsin's natural wonders in blazing sun and sub-zero cold. We've hiked through miles of fallen leaves and melting snows, encountering snakes and wolves along the way.
Michael and I enjoy spending time outdoors with our adult children and grandchildren, and we look forward to hiking, biking, kayaking with them here in Wisconsin.
The new director of philanthropy
Working for the Natural Resources Foundation of Wisconsin is a joyful opportunity to fuse my passion for the environment with others who desire to conserve, protect, and share the beauty of our natural resources.
Please join us in welcoming Marta!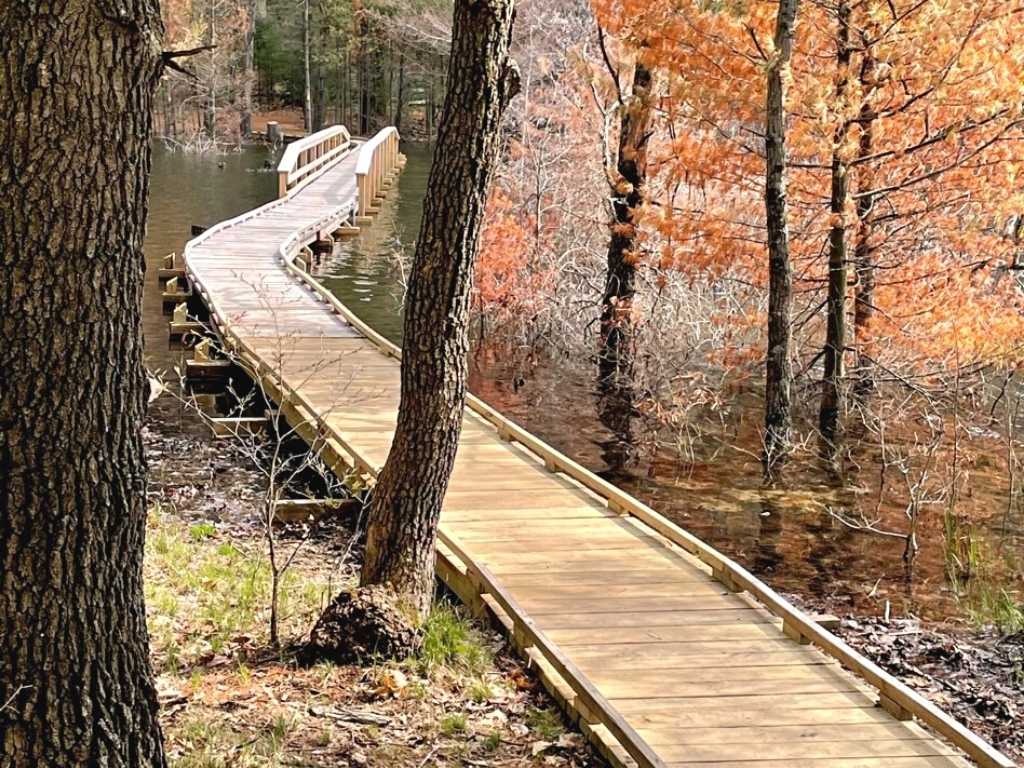 Marta and her husband have explored Wisconsin through all kinds of weather, from freezing cold to sweltering hot. Photo courtesy of Marta Weldon
Written by Marta Weldon, Director of Philanthropy