We are thrilled to officially welcome Lindsey Taylor as our new Conservation Programs Coordinator! Lindsey has worked as the Grants Assistant at the Foundation since September of 2020 and is transitioning to a newly created position responsible for administering our grant programs and coordinating initiatives and partnerships that benefit Wisconsin's lands, waters, and wildlife.
We sat down with Lindsey so you could learn more about her background and passion for conservation.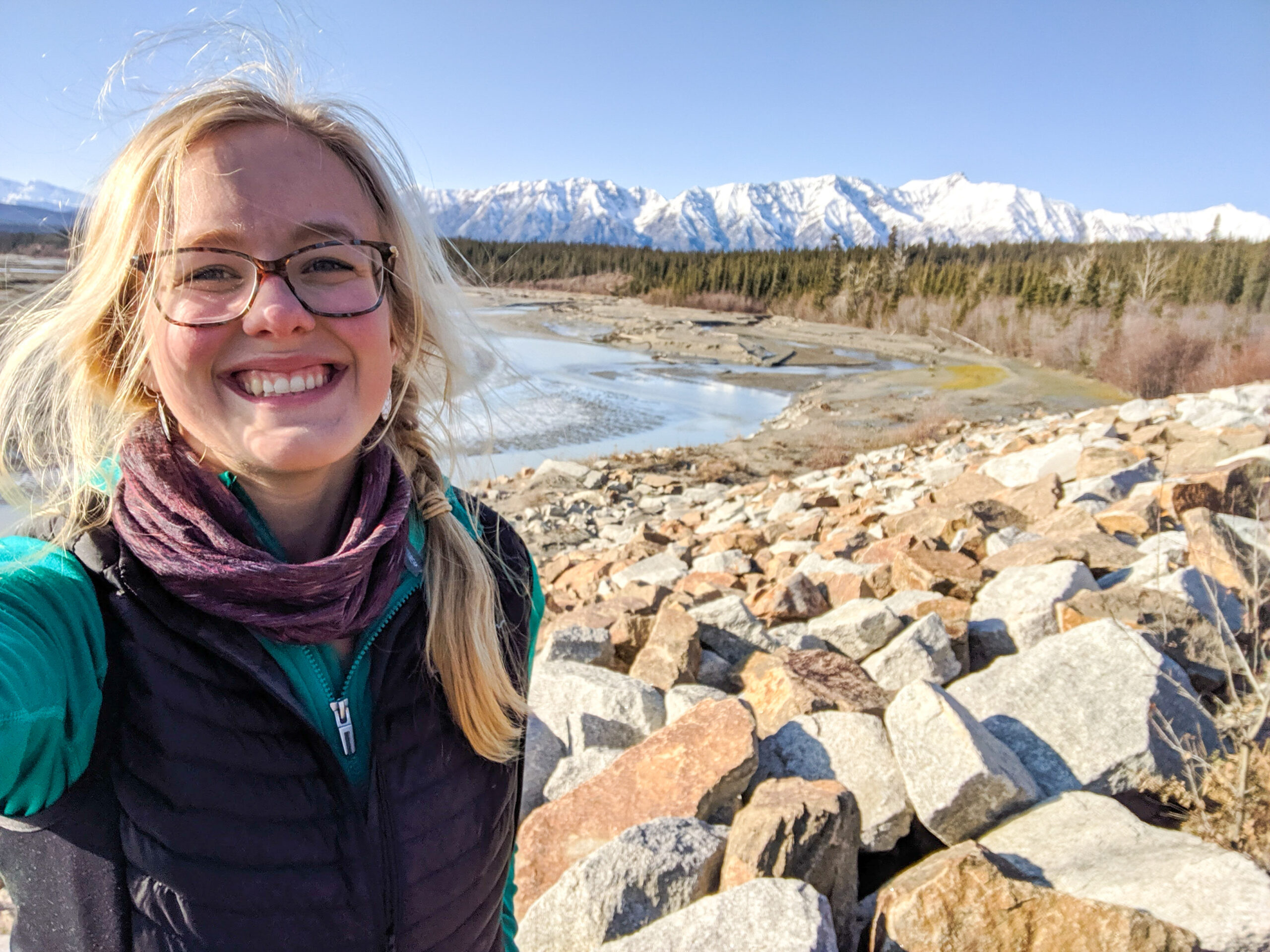 Photo courtesy of Lindsey Taylor, taken on the Alaska-Canada Highway in the Yukon, Canada
From the Midwest to Alaska and back again
I grew up in Duluth, Minnesota along the shores of Lake Superior. Thanks to my parents, I spent most of my childhood outside. Yet it wasn't until college that I realized I could pursue a career in protecting the natural places I loved most.
I graduated with a biology degree from Gustavus Adolphus College. The day after I graduated, I hopped on a plane to Alaska for my second summer seasonal job in Denali National Park as a Science Communication Intern. My partner, John, and I met during our first summer there and returned together for three more years.
My third and fourth summers, I guided hikes as an adult Field Educator at the Denali Education Center. I also taught classes about the wildlife, landscape, and history of the park. Nothing made me more excited than marveling at small tundra wildflowers surviving in harsh subarctic conditions. In class, I led challenging discussions on the complexities of land and wildlife management. These experiences completely shaped the person I was and wanted to be. I realized the global need for more skilled conservation professionals, and I wanted to be one of them.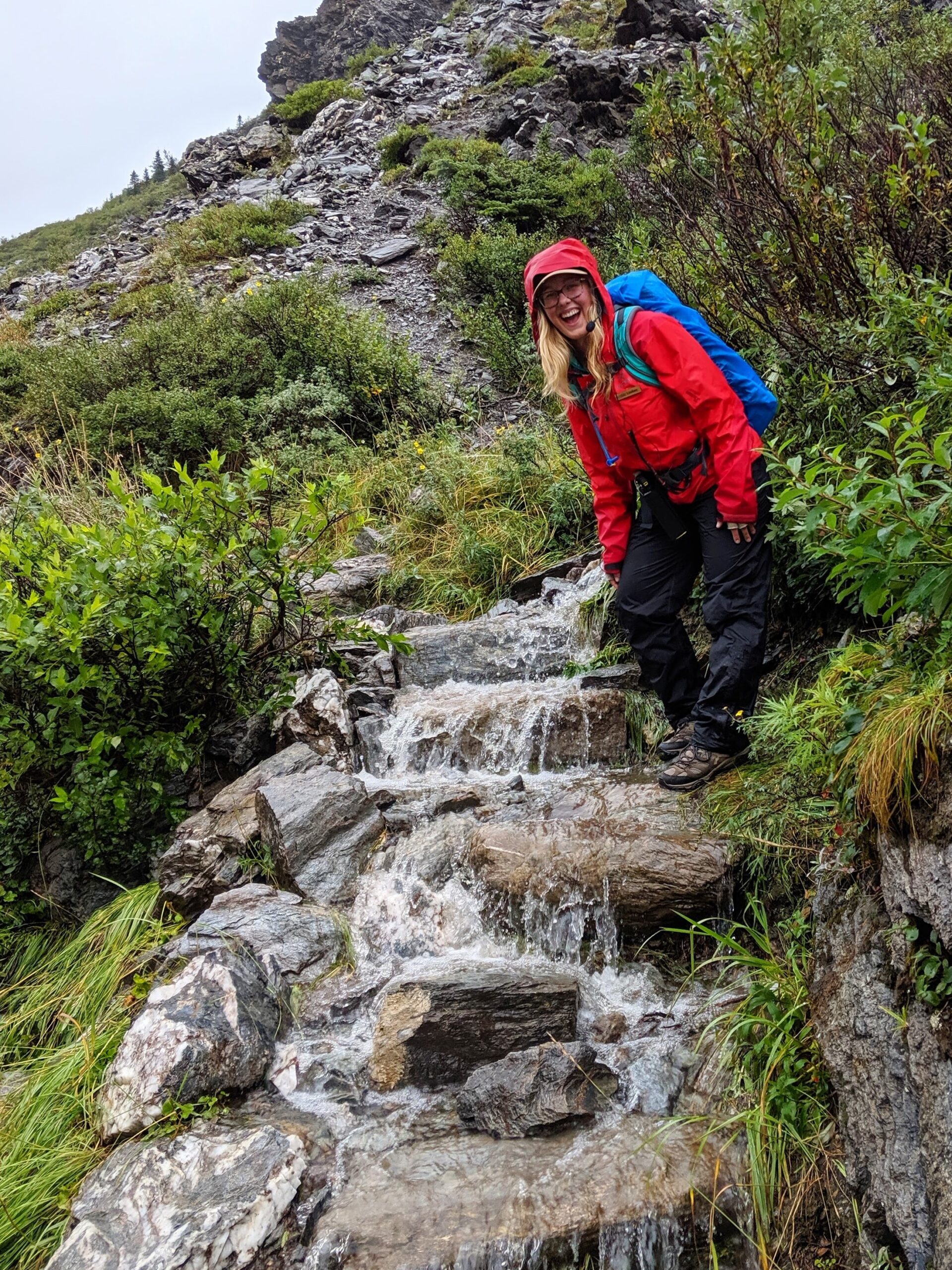 Lindsey guided hikes in Denali National Park rain or shine, as shown by this trail-turned-waterfall in the park. Photo credit: Tara Cicatello
I returned to the Midwest to pursue the M.S. Environmental Conservation degree at the University of Wisconsin-Madison. I graduated in August after completing my capstone project this past summer, where I helped coordinate and facilitate a conservation plan for the Driftless Area.
Outside of work, you can find me snuggled up with my golden-newfoundland Bozeman, reading, kayaking, birding in a new park, or traveling to see my family and friends. Now that I've finished graduate school, I've got a lot more time on my hands!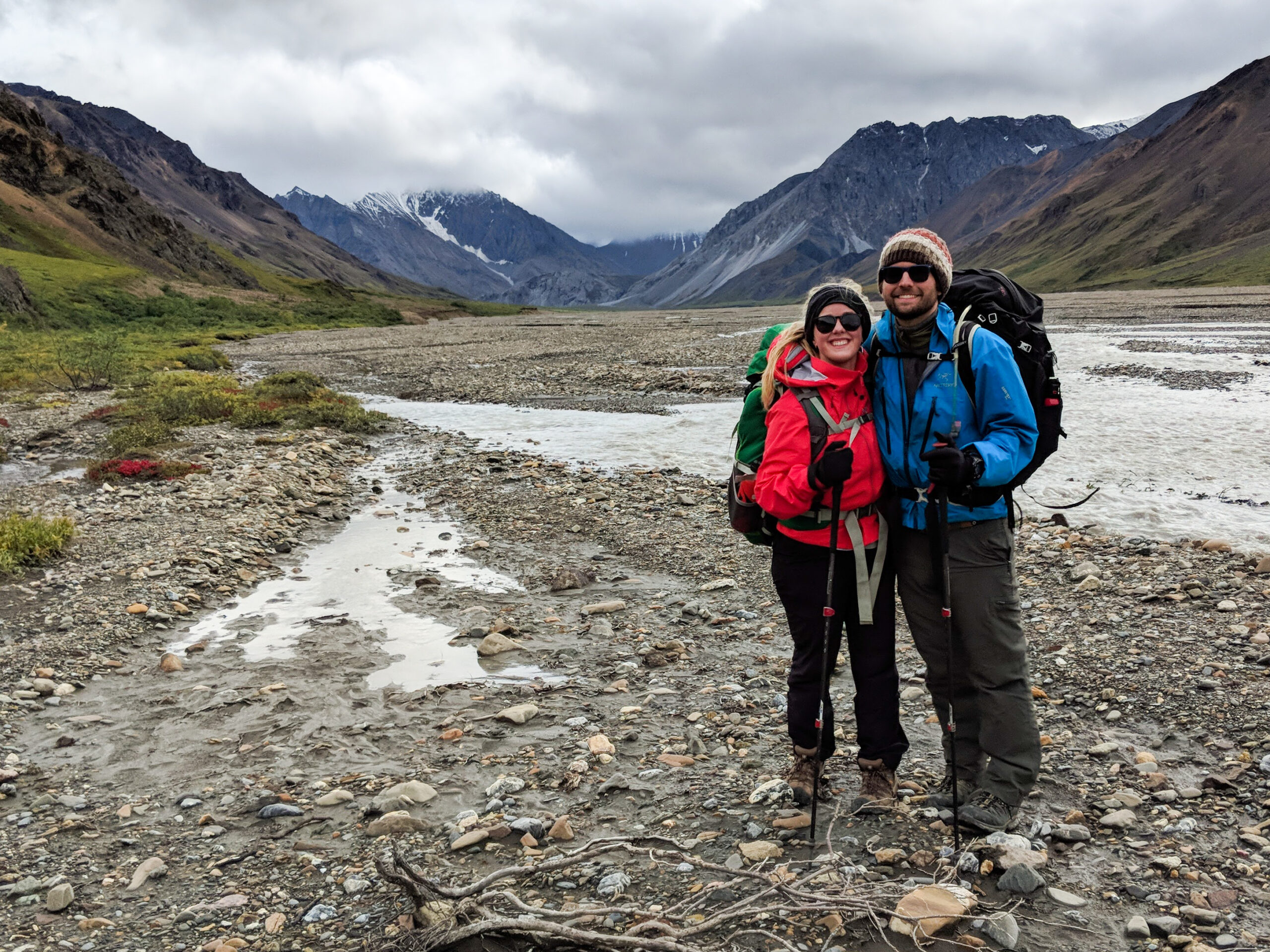 Lindsey and her partner John spent four summers together in Alaska and frequently backpacked in Denali's off-trail wilderness. Photo credit: Justin Taylor
Transitioning into a new role
Since last September, I've worked for the Natural Resources Foundation as a Grants Assistant student employee, administrating the grants application and review processes for our competitive grants. In my new role as the Conservation Programs Coordinator, I will continue these responsibilities while also supporting the conservation programs department.
This is a new position at the Foundation, and there is incredible possibility and potential in the work I will be able to complete during my time here. I am excited to continue practicing conservation planning on the Driftless project, strategically improve our grant application processes, coordinate diversity, equity, and inclusion efforts, and build relationships with conservation partners. I can't wait to work with you!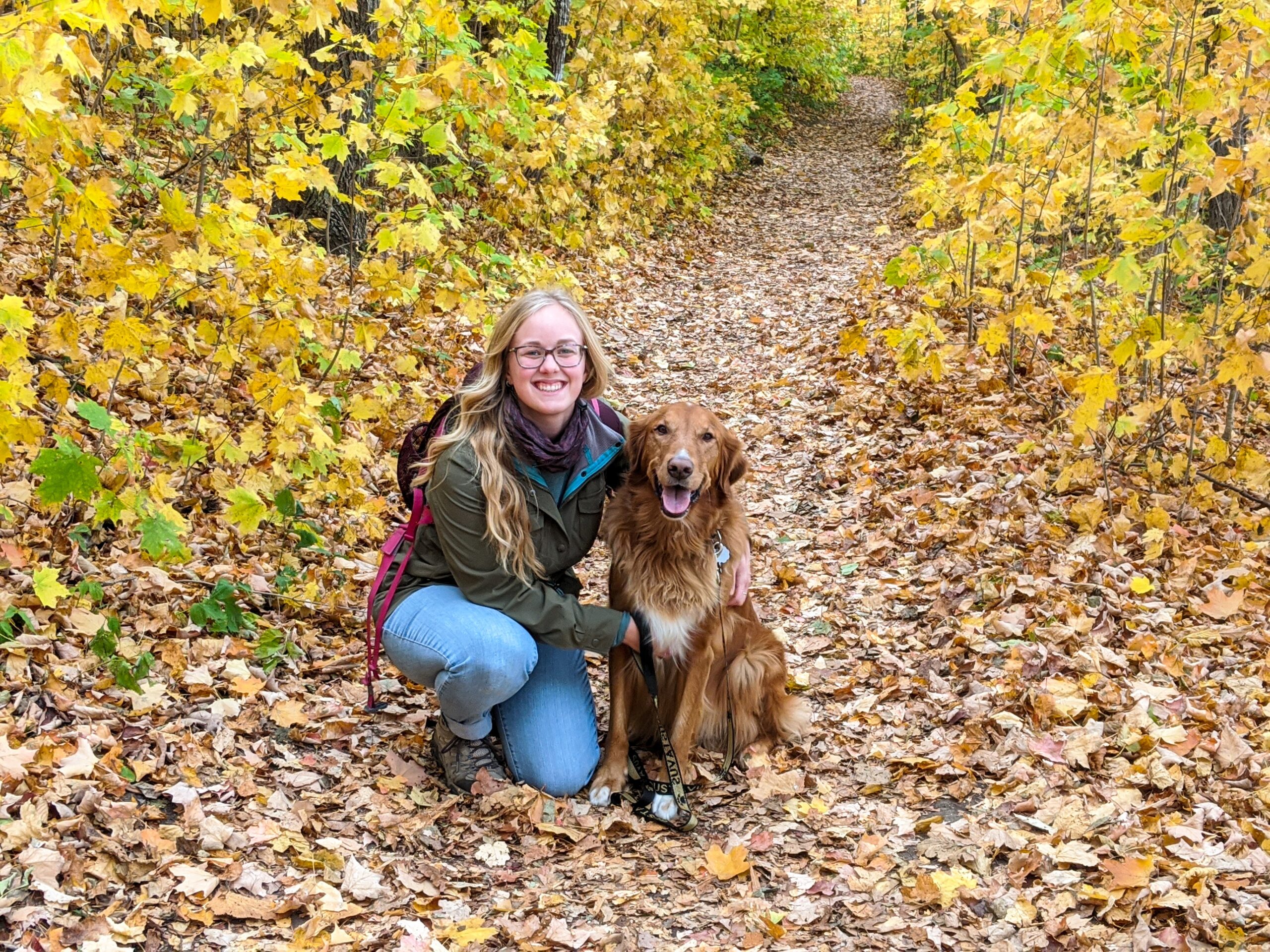 After work, Lindsey likes to explore local parks with her dog, Bozeman. Photo credit: John Gibbons
Written by Lindsey Taylor, Conservation Programs Coordinator