Join us in welcoming Shelly Torkelson, our new Communications Director! Shelly will be leading NRF's strategic communications and marketing—telling our stories of positive impact on the land, broadening awareness of our programs, and creating connections with key audiences.
We sat down with Shelly so you could learn more about her background and passion for conservation. Welcome to the Foundation!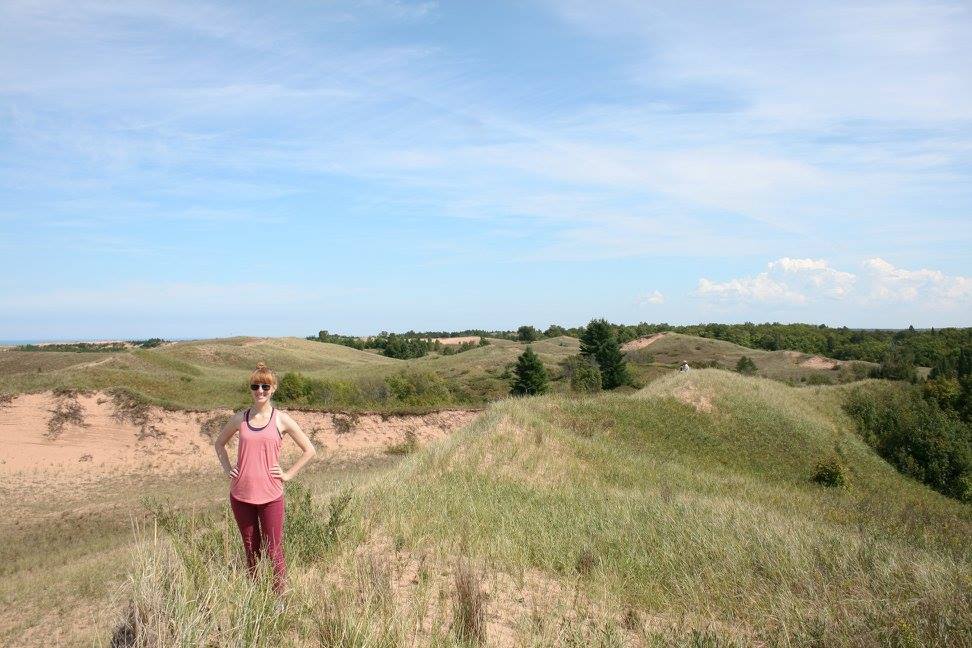 Communications Director Shelly Torkelson exploring the dunes at Pictured Rocks National Lakeshore. Photo: Matt Neff
From the Mississippi to Arizona
I fell in love with nature on the Mississippi River. On most random weekends and every summer holiday during my childhood, my family went to "the river." Lots of my most treasured memories were made there, camping on the islands and playing in the water. Often we would explore the backwaters in my grandparents' old ski boat, sometimes getting out to trudge on foot through dense aquatic plants and mossy fallen trees. I felt like I was on an exotic jungle expedition.
I grew up an hour's drive from the river in Stoughton, WI. After high school, I spent my first year of college at the University of Chicago, which was much too cold and unpleasant for me. So for the rest of my undergraduate years I went to a very different kind of school: Arizona State University. I majored in Biology and minored in Women's Studies, and then worked at a no-kill animal shelter doing fundraising and public relations for three years.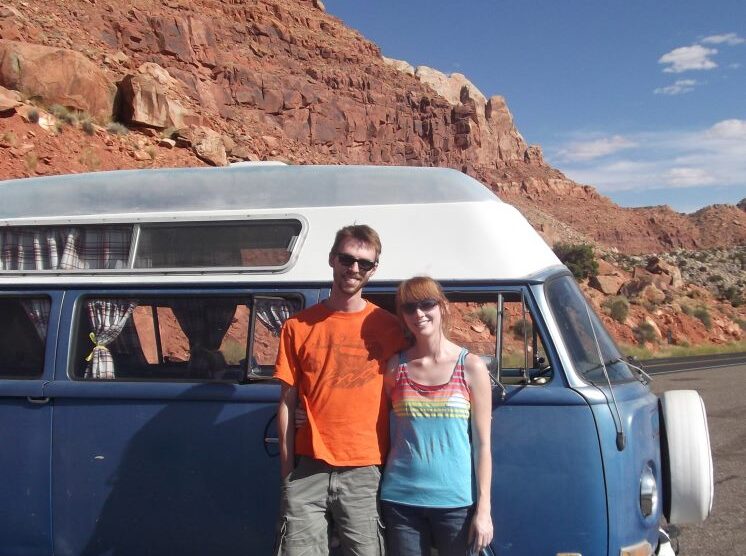 Shelly and her partner explored the Southwest in her unique but unreliable VW camper bus. Photo courtesy of Shelly Torkelson
Wisconsin sweet Wisconsin
During the nine years I spent in Arizona, I got to explore the desert. But I missed the vigorous green of Wisconsin's summers, with plants bursting even through the sidewalks. I missed how the changing seasons marked the passage of time. And I missed my family, who mostly live in the Midwest.
With my partner and dog in tow, I moved back and I don't think I'll ever leave. Now I can go back to the river (and to the lakes, and forests, and prairies) whenever I want, and share those experiences with my young son.
For the first four years I was back in Madison, I worked for the Friends of Henry Vilas Zoo during the construction of the Arctic Passage and Wisconsin Heritage (badger) exhibits. Then I spent some time completing a Masters in Environmental Conservation from the UW Nelson Institute for Environmental Studies. Most recently, I was Communications Director for a small international conservation nonprofit, Community Conservation, based in Viroqua, for almost four years.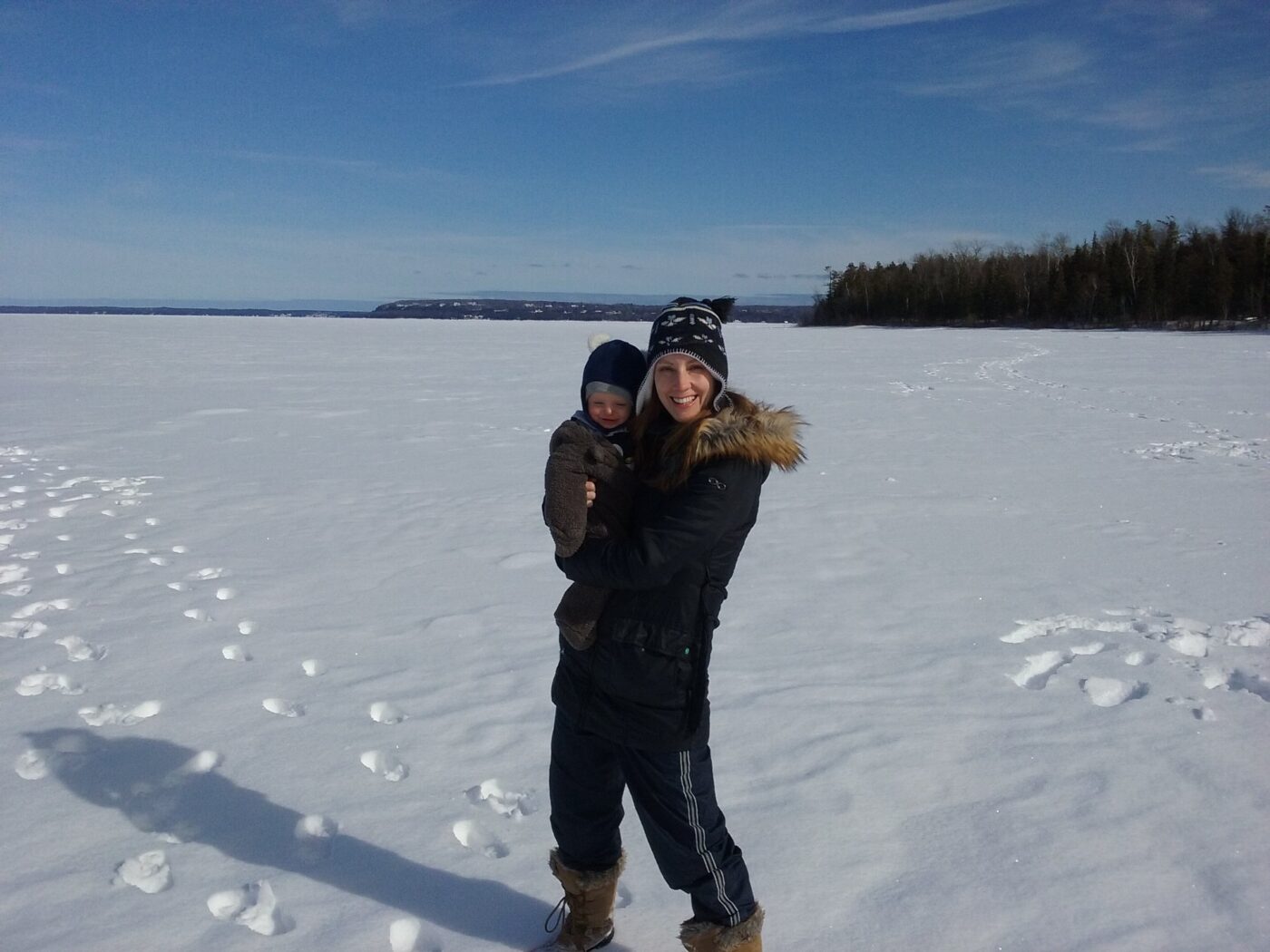 Shelly walking across a frozen bay in Door County with her son. Photo: Matt Neff
My biggest outdoor hobby is camping. My goal is to camp at least every other weekend each summer. Any more than that, and my family will revolt!
I used to camp in a tent, but my "pandemic project" in 2020 changed that. I renovating an old camper for my family and documented the process by making a whole series of YouTube videos about it. When I found myself renovating a second camper, I realized that fixing up campers had become a more permanent hobby. So these days I often bring the camper on my trips, which for me is an unnecessary— but very fun—luxury.
I also love hiking and nature photography. My 15-year-old pug mix named Grub and my DSLR camera are always part of my hiking gear.
On the weekends I spend in Madison, you might find me biking around town, taking my son to the beach, going to local rock shows, and eating way too much ice cream.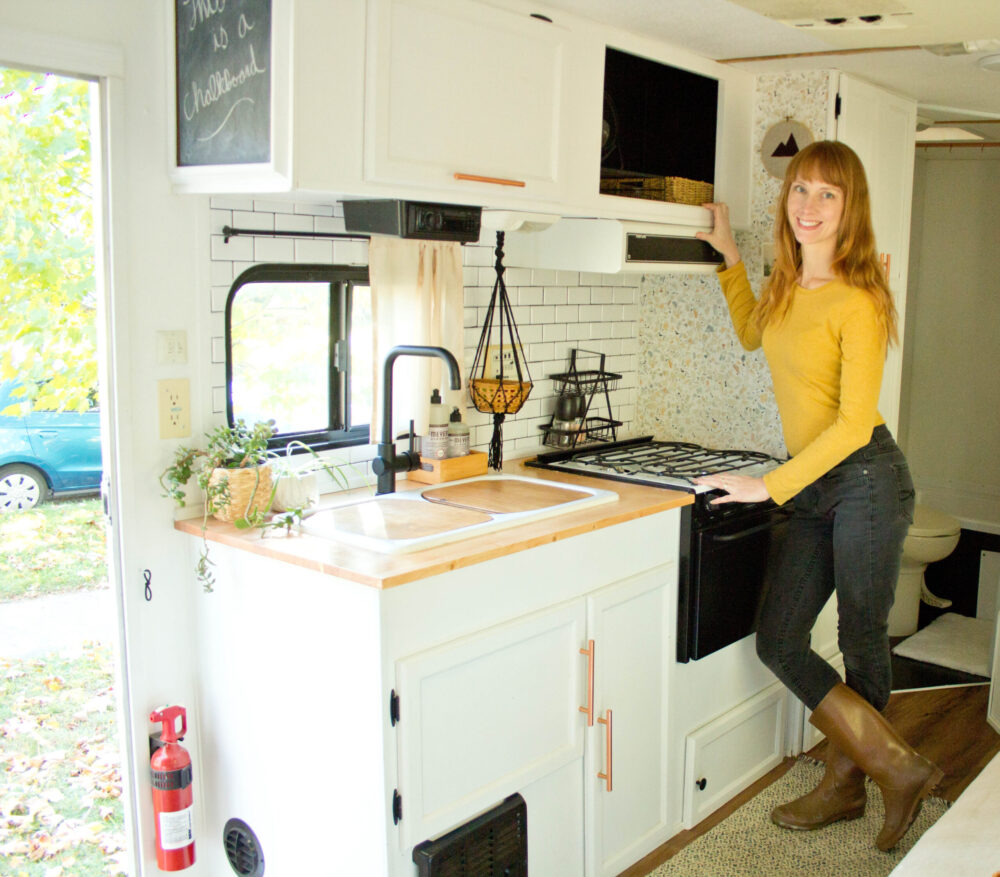 Shelly loves camping and renovating old campers. Photo: Shelly Torkelson
I've been doing some combination of communications, public relations, development, and marketing for almost 15 years. It's turned me into a communications nerd. I love design, writing, strategizing, listening, and telling compelling stories.
Telling NRF's story is my new focus and I'm excited to dive in. With so much happening across the state, there's a lot to tell. I'm looking forward to working with such a skilled and passionate team to keep those stories flowing.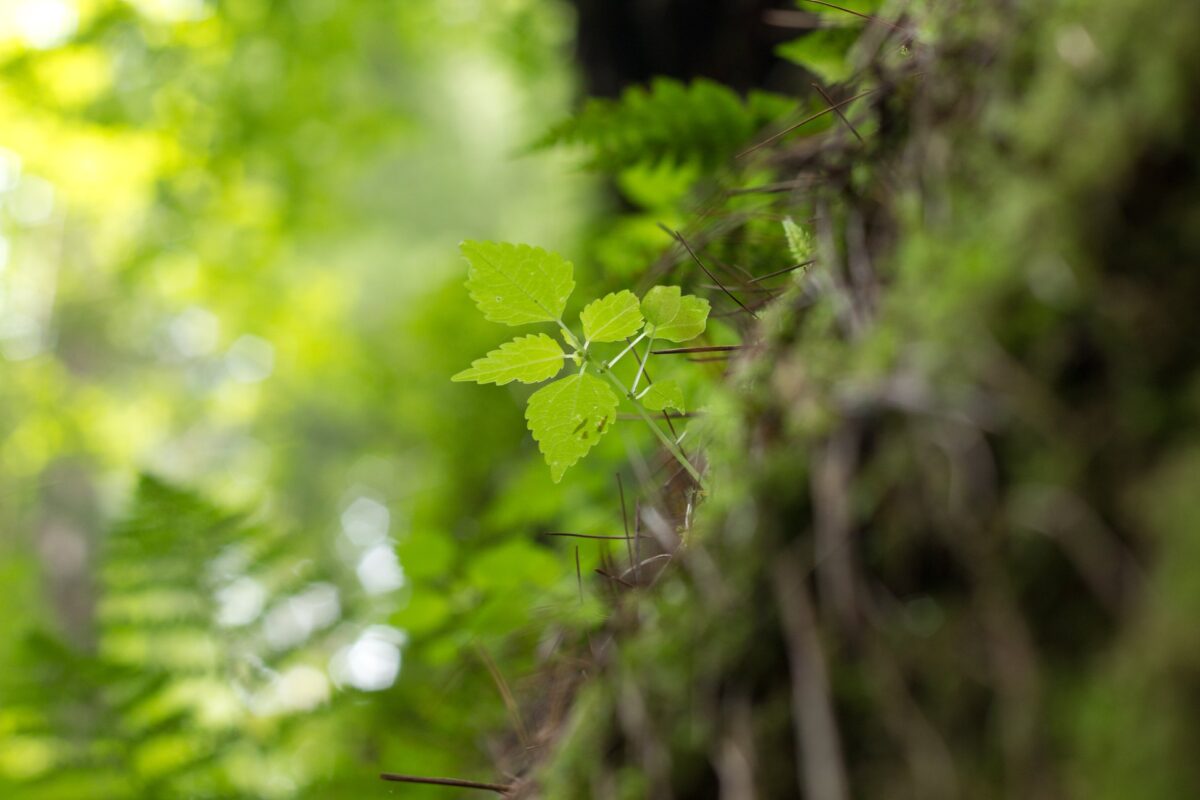 Shelly always brings her DSLR camera hiking. Pictured: Parfrey's Glen State Natural Area. Photo: Shelly Torkelson
Written by Shelly Torkelson, Communications Director