The Natural Resources Foundation of Wisconsin acts as a bridge connecting individuals, families, businesses, and organizations to practical and sustainable strategies for caring for Wisconsin's most imperiled lands, waters, and wildlife. When you donate to the Foundation you can trust that your gift will contribute to Wisconsin's incredible conservation legacy.
Whether through annual membership, a single donation, the establishment of an endowment, or the gift of time and expertise as a volunteer or board member, the Foundation is able to fulfill its mission thanks to your generosity. Your contribution helps strengthen and sustain Wisconsin's conservation legacy and natural heritage. 
Tax ID: 39-1572034
Donate online
It's simple and safe to donate online. It's easy to select a special designation or dedicate your donation in honor or memory of someone or something you care about.
Donate by mail
You can also send a check to the address below. If you want to dedicate your donation in memory or honor of someone or have any other special designations, please include a note with your contribution indicating your preferences.
Natural Resources Foundation of Wisconsin
ATTN: Donations
211 S Paterson St Ste 100
Madison, WI 53703
Give to a Conservation Program
Make an outright gift of cash or securities to one of the Foundation's priority conservation programs to help conserve our lands and waters, save our endangered wildlife, or support conservation education.
Join the Conservation Steward Society
The Natural Resources Foundation's Conservation Steward Society recognizes a distinguished group of Foundation benefactors who contribute an annual unrestricted gift to the Natural Resources Foundation to support and sustain our conservation mission and activities. Conservation Steward Society members provide the invaluable operational support the Foundation relies on to continue its core functions and activities. Those who choose to join this Society are affirming their deep-felt commitment to the Foundation's mission, and their long-term dedication to our work and continuance. Giving levels within the Society are defined at $1,000, $2,500, $5,000 or $10,000 per year.
Join the Sojourners Society
If you cherish your outdoor memories of hikes through verdant lands, paddles down pristine waters, and quiet observations of birds, bats, and other wildlife with the Natural Resources Foundation of Wisconsin, we invite you to join our Sojourners Society with a special gift of $500 or more. Your gift will help ensure that Field Trips remain accessible and affordable for all Field Trip participants. As a member of the Foundation's Sojourner Society*, you will receive guaranteed early registration on Wisconsin-based Field Trips; early registration on our international and domestic travel excursions; and exclusive invitations to special Conservation Connections events that bring together natural resources experts, Sojourners, and Foundation leaders for unique learning experiences.
You can join the Sojourners Society by mailing a check to NRF or by making a $500 or more gift through our online donation system.
*Please note that your Sojourners Society gift is in addition to, and cannot be applied toward, your regular Foundation membership gift.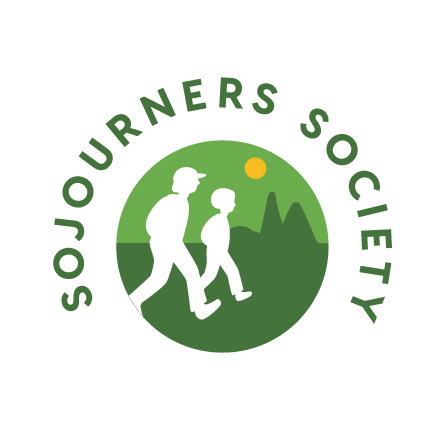 Make a Non-cash Gift of Securities
Gifts of stock can be made to support our work protecting Wisconsin's lands, waters and wildlife. Benefits of gifting appreciated securities may include an immediate charitable deduction for the full market value of the stock, and avoidance of capital gain taxes that would normally be due upon sale (please consult with your tax advisor). For additional information, review our gift acceptance policy.
Make a Tax-free Gift from Your IRA
If you turned 70 ½ in 2019 or earlier, or if you turned 72 in 2020 or later, you can make a contribution to a qualified charity directly from your IRA and count your gift towards your annual required minimum distribution.
Your distribution is not recognized as income on your federal income tax return. You can make your gift by check, wire, or securities transfer. Please note that IRA distributions cannot be made to a Donor Advised Fund. Click the button below for detailed information on how to make an IRA Charitable Rollover.
Create an Endowed Fund
Establish a permanent, endowed fund to either support the Foundation's general operations or conservation programs (Field of Interest Fund), or a particular conservation cause, program or qualified exempt organization of your choosing (Designated Fund or Donor Advised Fund).
A Field of Interest or Donor Advised Fund can also be used to generate an ongoing, general membership gift to the Natural Resources Foundation.
Establish a Spend-down Fund
Create a non-endowed spend down fund to support qualified exempt organizations or conservation programs of your choosing. The principal value of a spend-down fund can be spent on an annual basis, and replenished with additional gifts. Spend-down funds can also be used to generate an annual gift to the Foundation. Contact David.Clutter@WisConservation.org to learn more about how to create a spend-down fund.
Make a Planned Gift
Through a planned gift to the Natural Resources Foundation, you can touch the future and enable future generations to experience a Wisconsin as naturally rich as the one you enjoyed in your lifetime. You can name the Foundation as a beneficiary of your will, IRA, retirement plan or a life insurance policy, and we will ensure that your gift is dedicated to the conservation causes that matter most to you. You can leave your gift unrestricted to support the heart of the Foundation's mission and priority conservation needs as they arise, use your planned gift to create a named endowment fund through our Wisconsin Conservation Endowment, or dedicate your gift to one of our existing endowment funds or priority conservation programs including protecting lands and waters, saving Wisconsin's wildlife, and supporting environmental education.
Donor Privacy Policy
The Natural Resources Foundation does not share or sell its donor's information including, but not limited to, the donor's name, address, telephone number, and email address. Requests by donors to remain anonymous shall be strictly upheld. All anonymous donors will be omitted from any list before it is released, and anonymous donors' names will not appear in any public NRF communications.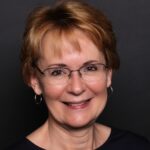 Marta Weldon
Director of Philanthropy
(608) 409-3112
Marta.Weldon@WisConservation.org
Marta connects people with meaningful opportunities to help conserve, protect, and share the beauty of Wisconsin's natural resources.