Through our grant programs, we've invested nearly $7 million in public and private conservation efforts—from funding statewide wildlife monitoring programs to creating butterfly gardens at local schools, and from building trails at state parks to helping recover the federally endangered whooping crane.
Follow the links below to learn more about each program and apply for a grant.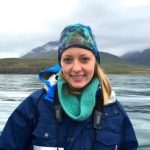 Caitlin Williamson
Director of Conservation Programs
(608) 266-1430
[email protected]
Cait oversees the Foundation's grantmaking programs focused on Wisconsin's public lands and waters, wildlife, and education. Cait's work encompasses conservation science and planning, partnership development, and capacity building.